Wouldn't it be amazing if you could stop car breakdowns before they happen? Well, we've been developing a clever bit of connected car technology to do just that. It's called Car Genie.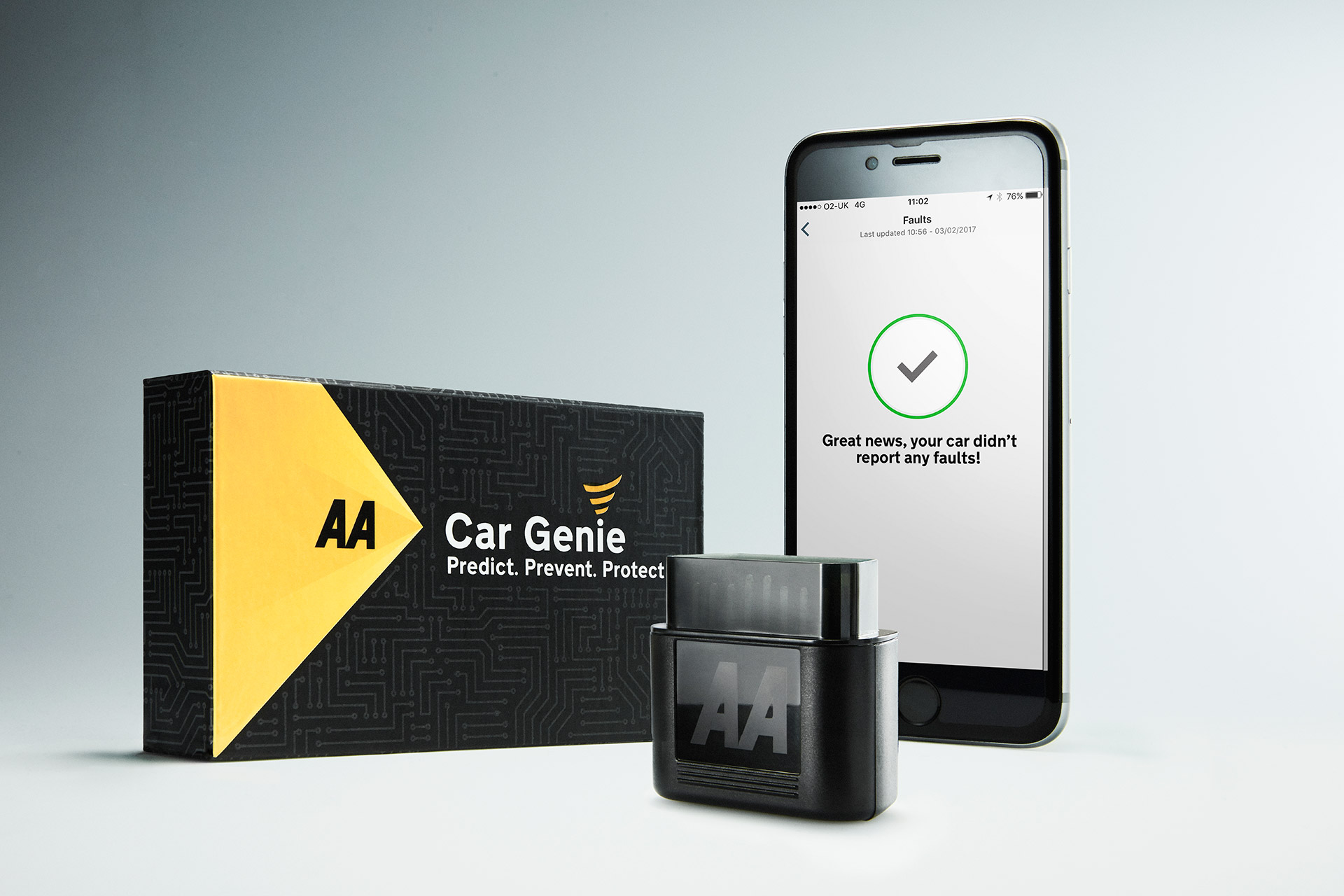 Sounds great. How does Car Genie work?
It's a little device that plugs into your car's 'OBDII port' (a connector that's usually in the driver's footwell) and keeps an eye on the health of your car. It spots faults that could cause a breakdown and warns you about them through an app on your phone. It can even let us know about any problems, so we can get in touch with help, advice or to organise a visit to fix it.
Car Genie helps keep you safe and on the road by:
Keeping an eye on your battery so it doesn't go flat
Automatically letting us know about some types of crashes, so we can be on hand to help you through the situation
Knowing your car's location so you can see where you parked it, or if it's moved while you're on holiday
Helping you drive efficiently with your own 'Eco score'
Giving you tips on saving fuel and keeping track of all your journeys
Can anyone have Car Genie?
It's available exclusively to our Members. If you don't have breakdown cover you'll need to join us to get your Car Genie.
Will it fit my car?
It'll work with most cars made from 2005 onwards. You can check whether your car's compatible before you buy it.
Is the app free?
Yes. You'll just need to download the Car Genie app from the Apple or Google app stores and you're ready to go.
I'm in. When can I get one?
You'll be able to buy Car Genie from 3 May. If you'd like to get pre-launch news and updates, just let us know you're interested below.