Wednesday 22 June 2022
Six in ten (62%) drivers say 'helping the environment' would be a good reason for buying an electric vehicle, according to an AA survey of 13,062 drivers. This rises to over 70% amongst the 18–24-year-old drivers.
Today the AA publishes the top ten 'Good Reasons' for buying an EV to coincide with the AA supporting Electric Avenue presented by bp pulse at the Goodwood Festival of Speed (June 23-26).
Experts from the AA will be on hand at the new Information Hub in Electric Avenue to offer advice on buying, owning, and charging an EV. The AA will also host a series of talks and presentations on key EV topics such as how to get the most from your EV, maintaining and charging your EV and buying and leasing options.
With record fuel prices at the pumps, and the Government announcing the end of plug-in grants for drivers buying new EVs, good advice on options for buying or leasing EVs is even more important.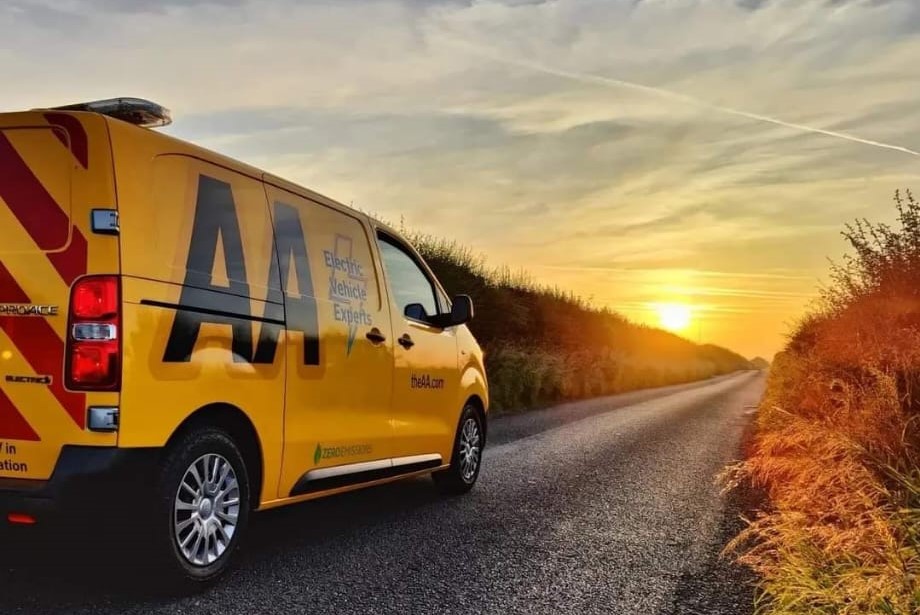 Photo credit: George Flinton. Toyota Proace fully electric van.
AA Yonder survey of 13,062 drivers (17-24 May 2022) shows top good reasons for drivers buying an EV.
Helping the environment 62%
Lower fuel costs 54%
No congestion charge 32%
Don't want to visit petrol station 26%
No benefit 22%
Free parking 17%
Quiet 15%
Latest technology 10%
Green number plate 2%
Status symbol 1%
Younger drivers were more likely to state 'lower fuel costs' (69%) probably as they have lower disposable income.
One fifth (22%) saw no benefit in buying an EV with males much more likely to say this (24%) than females (17%).
Older drivers and those in Scotland were more likely to see the benefits of the sound of silence and a quieter vehicle (17%).
One quarter (26%) just didn't want to visit a petrol station but those in NW and Yorkshire and Humberside were least likely to state this (24%).
The most tech-savvy were the 18-24s with one quarter of them really wanting the latest technology.
Commenting on the survey and the AA's involvement with 'Electric Avenue' at the Goodwood Festival of Speed, Jakob Pfaudler, AA CEO, said: "While there are many good reasons for wanting an EV, it is good to see that 'helping the environment' is top of the tree.
"Drivers aren't fickle and don't want an EV as a status symbol just because it has a green number plate, but they want one for good environmental and financial reasons – to help the environment but also to cut running costs.
"We expect that the current record fuel prices will only increase drivers' interest in going electric.
"Our AA EV gurus at the Goodwood Festival of Speed will help to spread the message of how the AA can help from learning to drive in an EV through to buying, leasing, insuring, servicing and fixing EVs. No other motoring organisation offers as much support to EV drivers as the AA does through their driving lives."