10 July 2017
Last year we made more than 6 million car road trips abroad – 2.6 million by Eurotunnel and 3.65 million on ferries.
Paris is the top destination abroad for British drivers, according to an analysis of routes downloaded from the AA's route planner:
Paris area
Disneyland Paris
La Rochelle area
Amsterdam
Chamonix
Barcelona area
Bordeaux
Milan area
Alicante area
Florence
But research* for the AA suggests that three fifths (61%) of drivers expect driving in the EU to become more costly and more difficult following Britain's exit, so numbers are expected to rise sharply as drivers take advantage of pre-Brexit freedoms.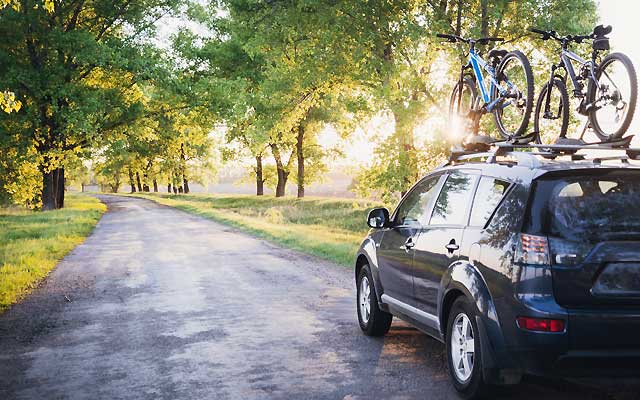 Low emission zones
Paris, along with Grenoble and Lyon, now operate low-emission zones and visiting drivers entering them are expected to display a 'CRIT'air' (air quality) vignette on their windscreen. Fines are levied on those that don't display the sticker and they can follow you home.
Many other cities across Europe have adopted similar policies.
Don't get ripped off
Rosie Sanderson of the AA's international motoring team says: "Some drivers have reported that they paid much more for the CRIT'air, air quality sticker than the official cost of €4.80 (including postage).
"Make sure you apply on the official website and not some rip-off lookalike site.
Some drivers have had difficulty uploading the required image of their vehicle registration document, the scan size of which must be less than 400kb which isn't very obvious on the website. You can supply this as a black-and-white image rather than colour to reduce the file size. Most smartphones make it easy to change the size of an image file."
Plan ahead
Although early delays in sending the emissions stickers out have been overcome, the AA still advises applying as far in advance as possible.
We're also reminding drivers of the importance of staying within the law when travelling outside the UK as, following EU cross-border agreement, fines can and will follow you home.
Says Rosie Sanderson: "This rule now includes the UK, for certain safety-related offences (speeding, drink-driving, using a hand held phone while driving, jumping a red light, using prohibited lanes such as bus lanes and not wearing helmet/seatbelt). Although points won't be added to your licence you must pay the fine, which increases unless paid promptly."
Driving on the 'wrong' side
Apart from the obvious need to get used to 'driving on the wrong side' speed limits are generally similar to those in the UK. Also, most roads are well maintained and usually much less busy than in the UK.
But main resort and city routes in France are likely to be extremely busy over the weekend of 29/30 July, in the middle of the French holiday period when local people returning from and starting their holidays are on the road at the same time."
You can download country-by-country touring tips from the AA's website for advice on driving throughout Europe including driving laws and equipment that should be carried. If you're travelling via the tunnel you can call in to the AA's Folkestone terminal shop for last-minute essentials.
Drivers should also check that they have appropriate European breakdown cover and that their comprehensive car insurance doesn't stay behind when they leave the UK.
---
* Populus surveyed 15,470 AA members between 21-28 March 2017. Populus is a founding member of the British Polling Council and abides by its rules