20 July 2018
Roads in England are on a collision course for a winter of woe if councils' predictions of less snow and ice prove wrong, warns the AA.
After analysing English councils' 2018/19 budget submissions to the Government, the AA has uncovered a £3.7 million cut in gritting services.
Local authorities in England also plan a £79.0 million cut in clearing overgrown trees and hedges from signs and a £15.6 million cut in transport planning and policy. This budget looks after the monitoring of roadworks as well as creating policies and proposals to ease congestion and migrate road users into public transport.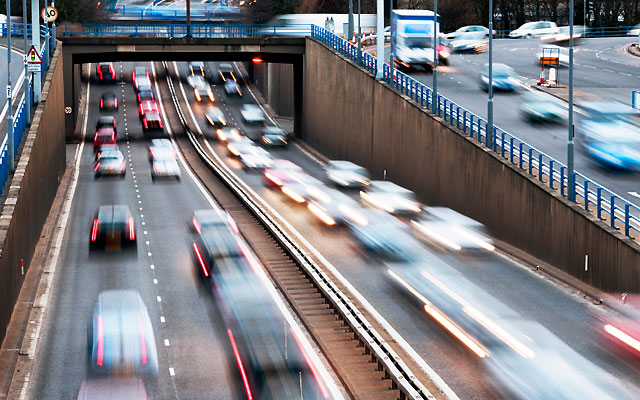 Pothole fund
Meanwhile there is an increase in pothole funds of just £128.7 million, against an £8.7 billion road repair backlog**.
Much of that extra pothole spending has been balanced against a £98.7 million increase in income from parking fees and charges.
There are also increases in budgets compared to last year for street lighting (additional £2.6 million) and school crossing patrols (additional £1.4 million).
In 2017-18, councils spent £11.4 billion on all transport related issues, but will increase this to £12.5 billion for 2018-19. Specifically, for roads maintenance local authorities spent £4.5 billion in 2017-18, but plan to spend £4.7 billion in 2018-19 – more than a third (37.6%) of their overall budget.
The data also shows:
Swindon plan to spend £131.3 million on one-off road improvements in 2018-19, while Sheffield will reduce their one-off roads spend by £42.5 million
Worcestershire will cut their day-to-day structural maintenance budget by £6.7 million for 2018-19
Staffordshire will increase their road safety budget by £1.6 million in 2018-19, while Essex will cut theirs by £1.0 million
Cornwall have reduced their total budget (capital and revenue) by £32.7 million compared to last year
Lancashire will cut their environmental maintenance budget by £13.1 million compared to last year
Durham, Surrey, Leicestershire and Derbyshire will cut their winter provision budgets by half a million each
Surrey have cut their street light budget by £3.8 million compared to last year, but Birmingham will increase theirs by a similar amount (£3.1 million)
Liverpool will spend a one-off £22.6 million on car parking infrastructure
A drop in the ocean
Edmund King, AA president says; "It is always good to see more money being spent on fixing the roads, but unfortunately this is nowhere near enough.
"We have a pothole deficit in excess of £8.7 billion, so this additional £128.7 million is just a drop in the ocean.
We have a pothole deficit in excess of £8.7 billion, so this additional £128.7 million is just a drop in the ocean
"Central Government says it is for local authorities to resolve, but local councils say they simply don't have the funds available to win the battle. Whitehall has to take ownership and provide more money to councils."
Gambling with safety
King continues; "English councils are desperate for drivers' money but return the favour by gambling with their safety and damage to their vehicles and we are concerned that cuts have been made to winter provision, environmental maintenance and transport policy.
"Overhanging trees and branches blocking vital road signs can be just as dangerous as potholes. It would be unacceptable for warning signs and speed limits to be covered by leaves.
Vital signs obscured
"Only last month, more than a third (35%***) of drivers said that both instructional and warning signs were being obscured by foliage, while more than two fifths (42%) said that shrubs and long grass are impeding sight lines at junctions. Drivers would prefer councils cut the trees and grass rather than the budget.
"Reducing the winter provision budget is a risk. Should we have another winter like we had last year then that shortfall in funds could lead to drivers being left stranded on snowy roads, or villages cut off from vital services.
"Cuts to the transport policy team also means reductions in roadwork inspection and monitoring. Utilities companies do have a habit of creating further road surface problems once they have finished their work, so slashing this budget seems counter intuitive."
---
Local authorities have two budgets:
Descriptions of capital services

Descriptions of revenue services

** England & London deficit = £8.7 billion

*** Populus received 10,293 responses from AA members to its online poll between the 13th and 20th June 2018. Populus is a member of the British Polling Council and abides by its rules.