17 June 2017
Oil has fallen below $50 a barrel for the second time this year but drivers are losing out at the margins: those with petrol cars hit at the commodity market level and those with diesels losing out on the forecourts, June's AA Fuel Price Report explains.
Petrol refining margin climbs as demand pushes up commodity price
Diesel cheaper than petrol frustrated by supplier/retailer margins
But the weaker pound remains the chief culprit
However, despite oil price swings of $4-$5 a barrel since the start of May, the UK's average pump price of petrol has stuck around the 116.5p a litre mark for the past six weeks while diesel at fuel stations has seen a 2.5p-a-litre fall in the same period.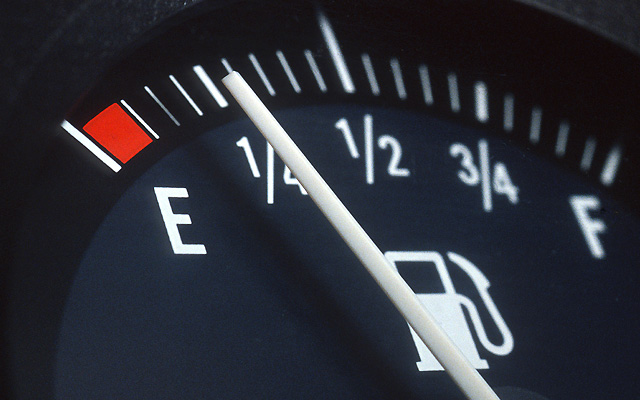 This week, pump petrol averaging 116.36p a litre across the UK is barely changed from the 116.29p a month ago. Likewise, diesel at 117.34p a litre this week compares with 117.44p in mid May, after a 2.5p fall in the first fortnight of May.
On Thursday, some supermarkets started to break the logjam by cutting pump prices below 112p a litre, but this is where the UK average for all retailers was a year ago when oil was also bumping around the $48-$50 mark. Then, UK petrol averaged 111.58p a litre and diesel 111.80p.
At the start of this week, supermarkets were selling fuel on average 4p a litre cheaper than non-supermarket retailers. This is not far off the 3.5p difference a year ago. Thursday's price cut announcements should for a while widen that gap further, potentially making a tank of fuel £2.50 cheaper on some supermarket forecourts compared to the national average.
But it doesn't explain why the current average UK price of petrol is nearly 5p a litre higher than a year ago – with oil at approximately the same price.
Commodity prices and refining margins
The impact of increased summer demand for commodity petrol has boosted prices both in June this year and June last year. Up until mid March, unleaded gasoline from oil at $55 a barrel traded close to $550-$560 a tonne, or the equivalent of roughly 10 times the value of oil. More recently, commodity petrol from sub-$50 oil has been trading at 11 times the value of oil, adding another $50 to a tonne of petrol or 3p to a litre of unleaded at the pump **.
Last week, petrol refining margins in northwest Europe rose sharply after cargoes to Asia, the US and West Africa led to an 8% fall in stocks. This follows International Energy Agency figures highlighting North West Europe refining margins in April at levels last seen around 18 months before.
Conversely, the commodity value of diesel heading into the UK compared to the oil price has remained largely consistent throughout 2017, with $55 oil producing diesel at around $500-$510 a tonne or the equivalent of roughly nine times the value of oil.
Since the end of March, this has helped to make wholesale diesel being delivered to the pumps as much as a 1.8p a litre cheaper than wholesale unleaded. Yet average pump prices for diesel have been around 1p–1.5p a litre more expensive.
AA research, factoring in the two weeks it takes for wholesale prices to impact fully at the pump, has found that the supplier and retailer margin on diesel has averaged up to 2p a litre higher than on petrol. That is not as bad as it has been in the past and, with retailers previously complaining that they have had to charge non-business drivers more to compensate for low margins on business transactions, it is not a surprise.
However, since the beginning of April, wholesale diesel reaching UK forecourts has been cheaper than wholesale petrol but the average pump price of diesel has not.
Weakness of the pound
Overshadowing all that is the weakness of the pound - the chief reason why oil at around $50 a barrel in early June 2016 and early June 2017 has produced petrol prices that are now 5p a litre or £2.75 a tank more expensive. With the pound worth the $1.29 of the past fortnight, commodity petrol at $550 a tonne translates into 32.2p a litre. A year ago, when the pound was worth $1.45, it would have converted to 28.6p a litre. Add VAT at the pump, and the difference becomes 4.3p a litre – an extra 3.8% on pump petrol prices in June last year.
Diesel should be the same price as petrol, if not cheaper
"AA members have been asking why oil below $50 a barrel in the first fortnight of May and then again at the start of June hasn't caused pump prices to drop. Fuel price transparency, if the UK had it, would have told them that the commodity value of petrol, when matched against the oil price, has been rising since early spring," says Edmund King, the AA's president.
"Had it not been for supermarkets being deeply entrenched in offering cheap fuel, UK average pump prices would be at least another 1p a litre higher than this time last year. Don't believe it? Go to the small rural towns without a supermarket presence and see pump prices at 119p, 120p, 121p and higher.
King adds: "Diesel should be the same price as petrol, if not cheaper. Yes, in previous years, the petrol-diesel price gap has been much worse than it should have been. And, yes, the retailers have complained previously that margins on business fuel transactions are so low that they have to compensate by increasing them for other customers.
"But, it is a raw deal for small business drivers, craftsmen and rural workers who have to drive between jobs, and for commuters who chose diesel cars to cut the cost of long daily trips between the workplace and affordable housing, or because they were chopped from their previous jobs and found new employment further away."