Used Volkswagen Polo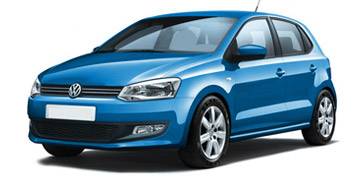 AA Cars works closely with thousands of UK used car dealers to bring you one of the largest selections of Volkswagen Polo cars on the market. You can also browse Volkswagen dealers to find a second hand car close to you today. All used Volkswagen Polo on the AA Cars website come with free 12 months breakdown cover.
Expert Opinion
Another Volkswagen mainstay, five generations of Polo have been mint additions to the UK market since 1975. Internally, there's little to choose between the Polo and Golf. Where the two differ is in size: it's best to think of the Polo as a younger brother of its famous counterpart, younger AND cheaper. The Polo is cheaper to buy and run and sometimes a little nippier than the Golf, but no less able on long journeys. In fact, consider the Polo Bluemotion, free to tax and, incredibly, able to run at over 80mpg! The MKV Polo features VW's lovely ergonomic styling and excellent build quality. Keenest eyes should look out for the interesting CrossPolo.