These are the best reliable used cars under £5,000
Having a reliable car is particularly important. We look at the best affordable options.
When it comes to deciding on your next car, it can often be the way a car looks and its technology that sways the decision.
However, one factor you shouldn't neglect is a car's reliability. If you want to have a car that won't let you down, choosing something dependable is really important, and there's a big difference between the most reliable and the least.
While you can never be 100 per cent sure that a car won't be fault-free – though having an AA vehicle inspection beforehand will help to show there are no issues with the car – there are certain cars that are known to be more reliable than others. Here are 10 dependable used choices all costing £5,000 and less.
Toyota Yaris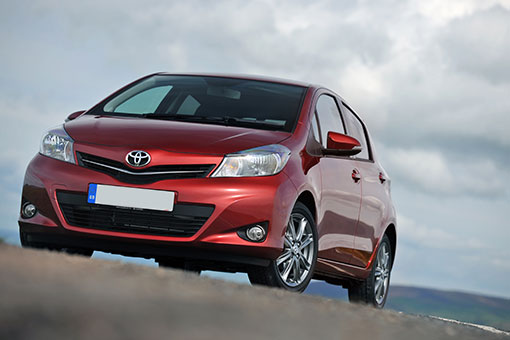 There are certain car firms that crop up regularly in lists of the most reliable used cars, and Toyota is a firm that's always close to the top. Pretty much all of these Japanese brand's models have a great reputation for dependability, but if you're buying with a close eye on finances, it's worth taking a look at the Yaris supermini.
The cheapest used models start from as little as £1,000, and these would make a fantastic used runabout that should prove trouble-free. If you want to max the budget out, for less than £5,000 you could pick up a third-generation Yaris, introduced in 2012, with around 80,000 miles on the clock.
Search for used Toyota Yaris models on AA Cars
Honda Civic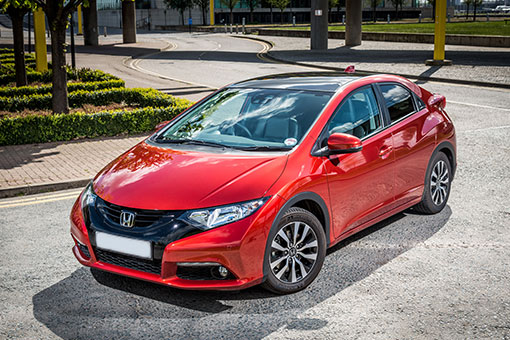 Another car brand that crops up at the top of the tables for reliability is Honda. Like Toyota, the brand tends to over-engineer its models, sometimes meaning they're a bit more expensive than the competition when new, but often making them impressively reliable, especially as the years go by.
Again, the majority of its cars perform well for reliability, but it's the Civic that's our top pick with its practical interior and good road manners. The cheapest examples start from around £1,000, but if the budget will stretch, a ninth-generation car (sold from 2012 to 2017) can be had within this budget.
Search for used Honda Civics on AA Cars
Suzuki Swift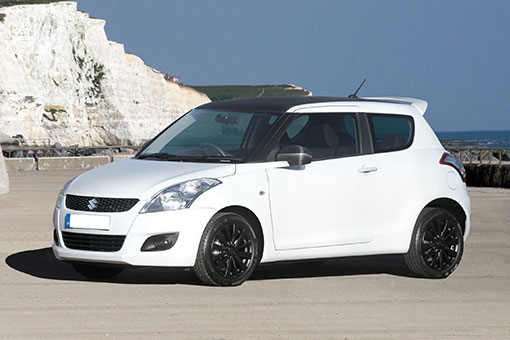 You'll notice a theme of Japanese brands performing well for reliability, and Suzuki is another great example. This brand specialises in compact 4x4s and small, more affordable cars, and it's the latter we're looking at here with the Swift.
This compact Ford Fiesta-rivalling supermini offers modern styling, good equipment levels and frugal engines that will equate to low running costs. The cheapest used Swifts start from around £1,500, but if your budget will stretch, a third-generation version of this Suzuki (launched in 2011) is a better choice, and good examples can be picked up for around £4,000.
Search for used Suzuki Swift models on AA Cars
Lexus RX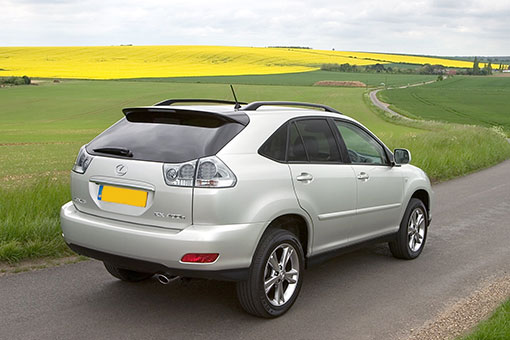 You might not expect a large SUV, particularly a 20-year-old one, to be all that good for reliability. However, the Lexus RX is an exception to the rule, as this premium Japanese brand's cars have an outstanding reputation for dependability.
Our choice would go to the RX400h – a hybrid version of this SUV first introduced in 2005. You'll be looking at the top end of this budget for a version with around 130,000 miles on the clock. It might sound a lot, but these RXs are known to easily reach 200,000 miles with few hiccups. Because of the RX's more expensive parts, we'd recommend considering a used car warranty in case of any steep and unexpected bills.
Search for used Lexus RXs on AA Cars
Skoda Citigo
In the search for a reliable car, often simpler can be best, as ultimately it means there are fewer things to go wrong. So it might be worth going for a more affordable, smaller choice – such as the Skoda Citigo.
A sibling car to the Volkswagen Up! and Seat Mii, the Citigo has proven itself to be a dependable choice in the 10 years since it first went on sale. Its styling also remains modern, while there's more space inside than you might expect. Its small, efficient petrol engine means it's an ideal choice for those looking to shop and run a car on a budget. Used high-mileage Citigos start from £3,000, with £5,000 buying a clean example with around 60,000 miles on the clock.
Search for used Skoda Citigos on AA Cars
Toyota Auris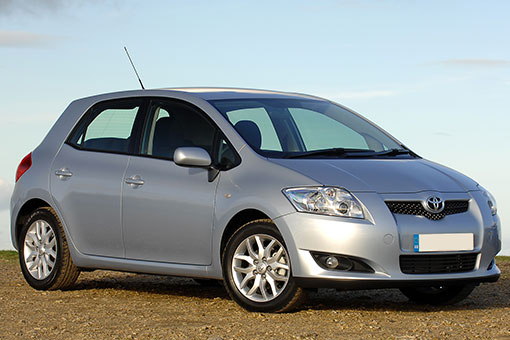 We're back with another Toyota and this time it's the Auris – the replacement for the Corolla that arrived in 2007. It's certainly not the most exciting car available, but if you value dependability, it's hard to go wrong with this family hatchback.
The Auris is decent to drive, well-equipped and offers a good amount of space, particularly for rear passengers. You can pick up a used Auris from around £2,000, with the top end of this budget buying a later car that got a more modern exterior design, new soft-touch materials and more efficient engines.
Search for used Toyota Auris models on AA Cars
Kia Picanto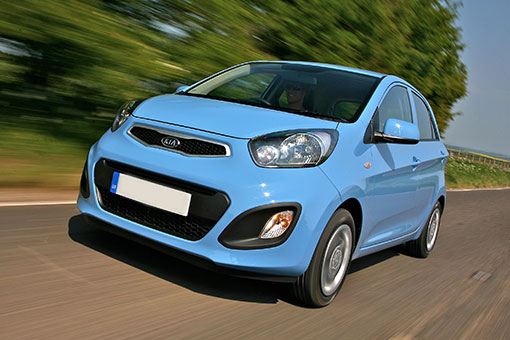 Kia is another brand that has established itself as a leader when it comes to reliability, no doubt by the brand's well-regarded seven-year warranty. And if you're looking for a small car, it's hard to go wrong with the Picanto.
This small model is a popular first car thanks to its low running costs and insurance groups, yet it still has a relatively modern look inside and out. We'd skip the first-generation Picanto and go to the second model, introduced in 2011. Prices for these start from around £2,500 for a high-mileage example, but a well-kept model with around 70,000 miles on the clock can be had for £5,000.
Search for used Kia Picantos on AA Cars
Mazda6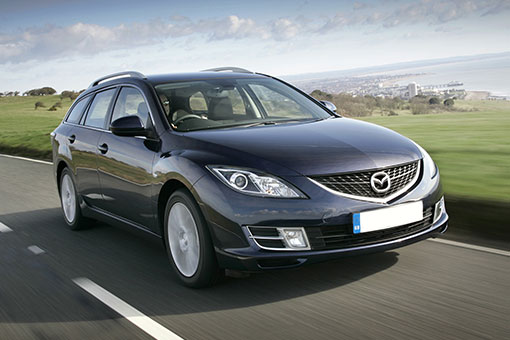 The Mazda6 is a slightly forgotten choice when it comes to used cars, but if you prioritise spaciousness, value for money and reliability, this model is very hard to beat.
Available as a saloon, large hatchback and an estate – the latter two versions being the better options – Mazda also sold it with a 2.2-litre diesel engine that's relatively frugal for a larger car. A second-generation Mazda6, introduced in 2008, is the option we'd choose, with prices starting from £2,500, with £5,000 buying a clean, 2011 example with 70,000 miles on the clock.
Search for used Mazda 6s on AA Cars
Honda CR-V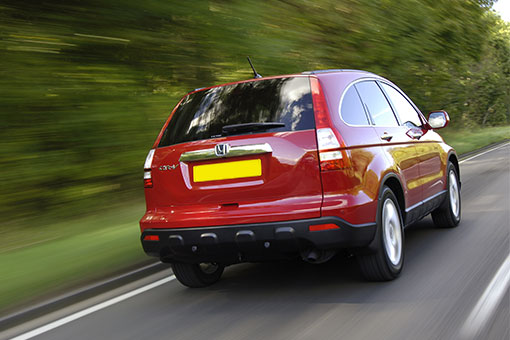 The Honda CR-V is another four-wheel-drive model that's ideal for those that are prioritising reliability, with this SUV being very dependable to its owners – many of whom are loyal CR-V buyers, which is always a good sign.
The third-generation CR-V, introduced in 2006, is the best option, with prices for these models starting from £2,500. If you choose a high-spec EX model, these also benefit from a panoramic glass roof, leather upholstery and a touchscreen system. Use all £5,000 of the budget for a tidier example with under 100,000 miles on the clock.
Search for used Honda CR-Vs on AA Cars
Skoda Superb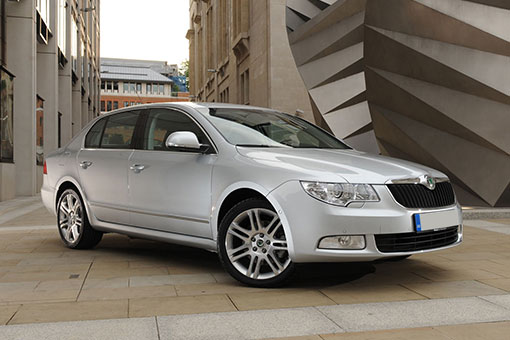 Choosing a car that's popular with taxi drivers might not boost your street-cred, but it's often a great indicator of a vehicle's reliability – they're not going to buy a car unless they can rely on it. And given Skoda's Superb is a desirable choice for this market, it means you can trust it too.
For £5,000 you can get behind the wheel of a second-generation Superb, on sale between 2008 and 2015. These are available as both a hatchback or an estate and offer a vast amount of interior space, loads of standard equipment and a very refined and comfortable driving experience. Used Superbs of this age are available from £4,000.
Search for used Skoda Superbs on AA Cars
Prices correct at time of publication [01/2023].