Used Mitsubishi Shogun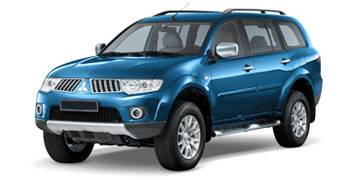 AA Cars works closely with thousands of UK used car dealers to bring you one of the largest selections of Mitsubishi Shogun cars on the market. You can also browse Mitsubishi dealers to find a second hand car close to you today. All used Mitsubishi Shogun on the AA Cars website come with free 12 months breakdown cover.
Expert Opinion
The Mitsibishi Shogun's is large and brash, which, when it was first released in 1982 won it many fans, looking for Land Rover ability but with an affordable price tag; something the Shogun happily delivered. Today its robustness has dated compared to its ever-more glamourous rivals, but its 3.2 litre four-cylinder engine is still fiercely capable, which is why the Shogun tends to do best in rural areas, where function counts for more than fashion. Less Chelsea-tractor, more tractor-tractor.