Best cars for getting your Christmas tree home
Looking for a practical car to help out with the Christmas festivities? These are some great options.
With Christmas just around the corner, it might be the case that many people are looking to get a tree home to add some festive cheer to a house.
But – depending on the size of the tree – it can be a real challenge trying to squeeze one into the back of a vehicle. The last thing you want to do is crush or damage it before you've even got it home.
So, before you get the tinsels, baubles and lights at the ready, these are the best cars to get your Christmas tree home in one piece…
Skoda Superb Estate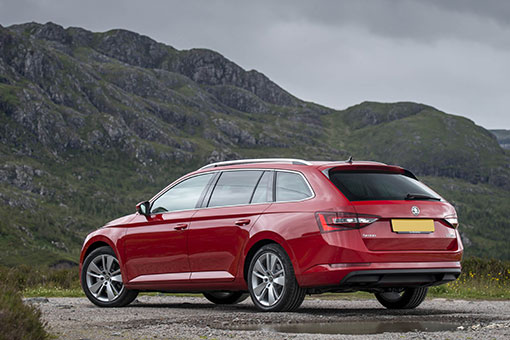 When it comes to carrying a Christmas tree, spaciousness really is king, and you're unlikely to be disappointed with the Skoda Superb Estate. At 660 litres, it offers one of the largest boots of any estate car, while with the rear seats folded it opens up a vast amount of room that can accommodate a decent-sized tree while still being able to shut the boot.
There's more to the Superb Estate than just its space, too, as it's impressively comfortable while getting a well-equipped and premium-feeling cabin at an affordable price. Prices start from around £10,000 for the third-generation model, launched in 2015.
Search for used Skoda Superb Estates on AA Cars
Citroen C3 Aircross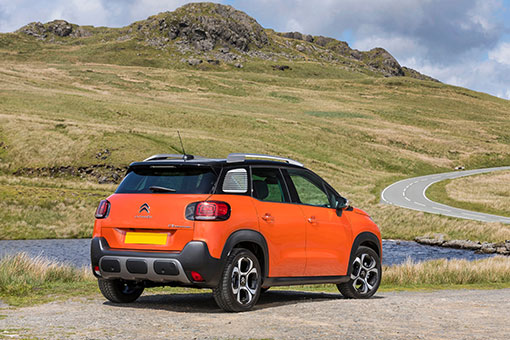 The C3 Aircross might not be the largest SUV on the market, but it's an ideal option for those wanting something smaller that still offers a decent amount of room. This Citroen also has a trick up its sleeve as the front passenger seat can fold completely flat, allowing you to get a larger Christmas tree into the cabin.
The C3 Aircross also offers funky and attractive styling, while the turbocharged petrol and diesel engines are punchy and efficient for a vehicle of this type. You can pick up a 2017 C3 Aircross from around £9,000.
Search for used Citroen C3 Aircross models on AA Cars
Ford Puma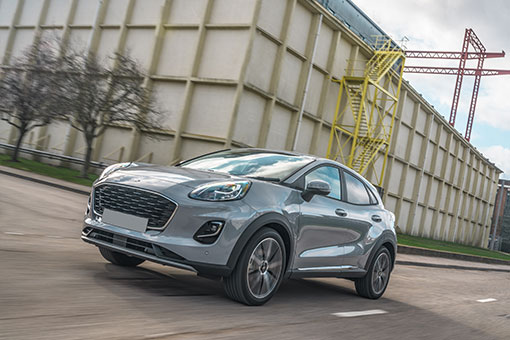 The Puma has overtaken the Fiesta and Focus to become the brand's most popular model in Europe, and for good reason, as it more than delivers on the practicality front. Thanks to a feature known as a 'MegaBox' – essentially a wipe-clean box beneath the removable boot floor – it means you can store larger items upright in the boot, including a small Christmas Tree.
What's more, the Megabox has a drainhole at the bottom, meaning you can easily wash it out after use. The Puma is also good to drive, smart to look at and its mild-hybrid engines offer great efficiency. Used Ford Pumas are available from £16,000.
Search for used Ford Puma models on AA Cars
Dacia Sandero Stepway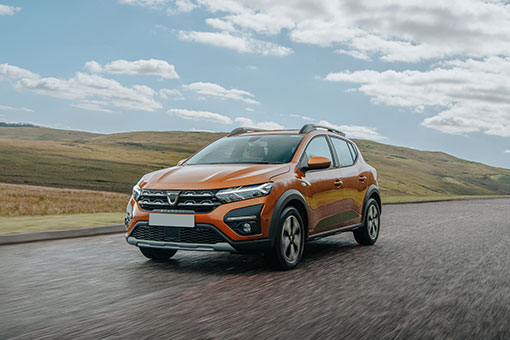 While Dacia's Sandero might not be the most spacious car in its class, if you go for the more rugged-looking 'Stepway' model, it has a pretty clever party piece. That's because the standard-fit roof bars can adjust to become cross bars with only an Allen key – meaning you can easily stick a Christmas tree on the roof, and it avoids having to get pine needles all over your interior.
On top of this unique feature, the Sandero Stepway is still spacious considering its small footprint, while it's fantastic value for money. The clever roof bars were only introduced on the latest generation, launched in 2021.
Search for used Dacia Sandero Stepways on AA Cars
Peugeot Rifter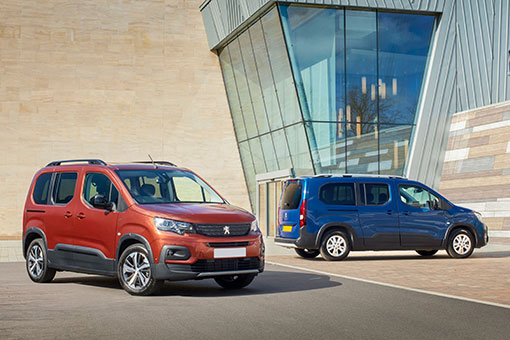 Sometimes you just can't beat the practicality of a van, and if you buy a passenger car based on a van, you get the best of both worlds from a practicality point of view. The Peugeot Rifter is one of the finest examples of this, and with its flat-folding seats, it offers a vast amount of cargo space, ideal for even some of the largest Christmas trees – all relative, of course.
A longer XL version is available alongside the standard 'M' bodystyle, while the Rifter is one of the better-looking van-MPVs on the market. An electric e-Rifter is also available, alongside the more popular diesel versions. Prices for a used Rifter start from around £12,500.
Search for used Peugeot Rifters on AA Cars
Honda Jazz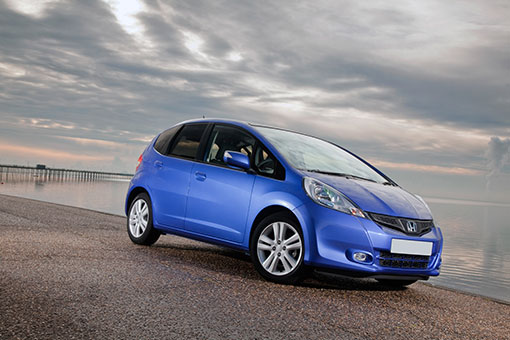 Continuing with the 'small car with a big feel', we have the Honda Jazz, which is undoubtedly one of the most practical small cars on the market. The latest generation versions have included what Honda calls 'Magic Seats', which are clever flip-up rear seats that allow for taller objects to be stalled upright in the back seats – including Christmas trees.
These seats can also fold completely flat, too, if you're wanting to bring a bigger tree home. The Jazz's impressive reliability record also means you're unlikely to ever be let down by this Honda. Prices for Jazz models start from just £1,500, rising to £28,000 for the latest examples.
Search for used Honda Jazz models on AA Cars
Volvo V90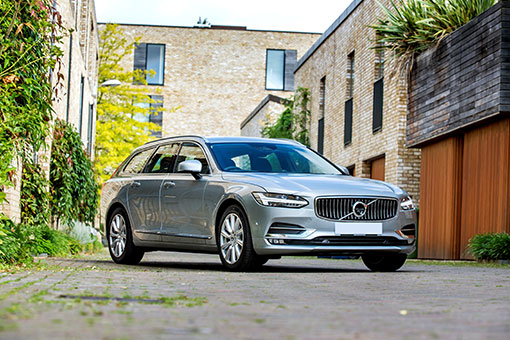 It's often hard to beat a Volvo estate car for outright practicality, and the V90 – currently the brand's largest wagon – offers a terrific amount of space, both with the seats upright and when they're folded.
The V90 is a brilliant long-distance cruiser thanks to its supple, comfortable ride and fantastic seats, while its smart design is a far cry from Volvos of old. This V90 is also now fantastic value for money, with used V90s (introduced in 2016) now starting from just £15,500. You might just want to think about a used car warranty as bills will be steep if any work ever needs doing.
Search for used Volvo V90s on AA Cars
BMW 2 Series Active Tourer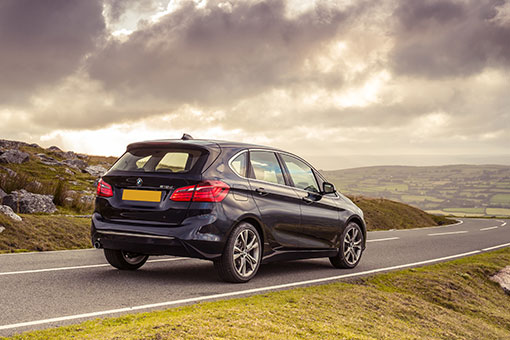 You might not consider BMW as a maker of MPVs, but since 2014 this premium brand has been competing in this area with the 2 Series Active Tourer. So if you want a high-quality, practical car that's not an SUV, it's worth a look.
It doesn't take up too much of a footprint than the brand's 1 Series hatchback, yet offers far more space inside. A larger seven-seat Gran Tourer model is also available if you want additional space for a tree. Prices for a used BMW 2 Series Active Tourer start from around £8,500.
Search for used BMW 2 Series Active Tourers on AA Cars
Land Rover Discovery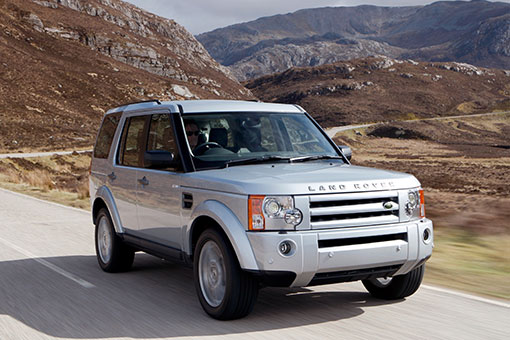 If you want to venture further off the beaten track to pick up your Christmas tree this year, there are few cars as practical or as capable as a Land Rover Discovery. Renowned for its off-road pedigree, this model is a remarkable feat of engineering.
The two rearmost rows of this seven-seater fold completely flat, unlocking a vast amount of interior space. The Discovery doesn't have the best reputation for reliability, so you should invest in an independent vehicle inspection before agreeing to buying a car, too. Prices for a Land Rover Discovery 3 start from £4,000.
Search for used Land Rover Discovery 3s on AA Cars
Volkswagen Touran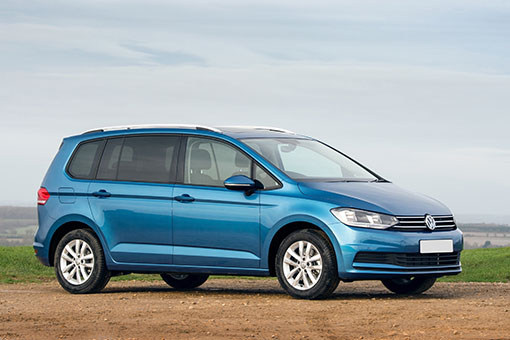 Volkswagen's Touran might now be one of the brand's forgotten models, and though this seven-seat MPV might just about remain on sale new, the best value can be found on the used market – particularly the second-generation (launched in 2012), and which start from around £5,000.
Though relatively compact in size, the Touran is like a tardis inside, with vast amounts of space for a Christmas tree. Efficient petrol and diesel engines add to the Touran's appeal, as does its well-built and generously equipped interior.
Search for used Volkswagen Tourans on AA Cars
Prices correct at time of publication [12/2022].