Used Vauxhall Zafira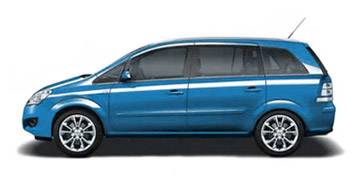 AA Cars works closely with thousands of UK used car dealers to bring you one of the largest selections of Vauxhall Zafira cars on the market. You can also browse Vauxhall dealers to find a second hand car close to you today. All used Vauxhall Zafira on the AA Cars website come with free 12 months breakdown cover.
Expert Opinion
The Vauxhall Zafira has been mainstay for large families since 1999. With seven seats that can quickly fold up and down to offer space aplenty for anything from buggies to household appliances to an abundance of shopping bags – there can be few cars more practical and cheap to buy, drive and insure. The Zafira continues to offer a cost-effective, easy-to-drive and reliable alternative to the more expensive Fords and VWs. Indeed, drivers who service and care for their vehicles will often get excellent returns when selling after family circumstances change. The new models (Zafira C launched in 2011) have an increasingly tech-savvy dashboard, offering Bluetooth, MP3, Digital Audio and more.