Used Vauxhall Insignia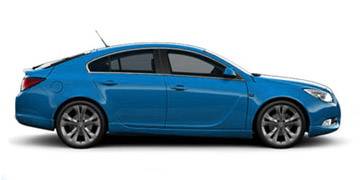 AA Cars works closely with thousands of UK used car dealers to bring you one of the largest selections of Vauxhall Insignia cars on the market. You can also browse Vauxhall dealers to find a second hand car close to you today. All used Vauxhall Insignia on the AA Cars website come with free 12 months breakdown cover.
Expert Opinion
The Insignia was launched at the British Motor Show in 2008 and a year later had scooped the 2009 European Car of the Year. The reasons? Outside there's more than a hint of something more expensive and inside there's plenty of expensive stuff to satisfy even the most curious mind – MP3, CD, Digital, Bluetooth, SatNav, USB, Cruise, tunnel detection, tyre pressure monitoring, I could go on… the Insignia does. The handling is perfectly responsive and the boot offers over 1000 litres of space, outmatched only in size by a MASSIVE fuel tank that can, in the case of the diesels, get you up to 750 miles on a single tank! Also, consider running costs, fixing this car is unlikely to cost you too much. It's one of the most accessible and straightforward cars around.