Best used festival cars
Going to a festival this summer? Here are the best cars to get you there.
With the festival season in full swing, many of us will be heading off across the UK or even further afield to our favourite events.
But unless you're an A-lister, you probably won't be arriving by helicopter, but likely with a car. When it comes to the best cars for a festival, there's more to it than what you might expect. If you're travelling a long way you don't want it to be too thirsty, while if you're unable to pack lightly, you want plenty of space as well.
If the weather takes a turn for the worst, you don't want to find yourself bogged down in a field either. Let's take a look at the best used cars to take to a festival.
Seat Ibiza ST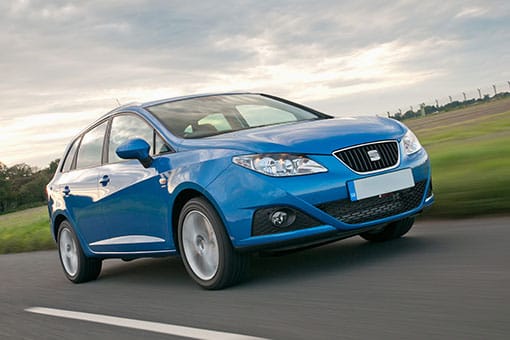 The Seat Ibiza ST might not be the best-known estate car on the market, but if you're shopping on a budget, there's a lot going for this compact wagon. Based on the stylish Ibiza hatchback, the ST looks the part, particularly if you choose it in a brighter colour and in sportier FR trim.
Though its 430-litre boot doesn't look the biggest on paper, with the rear seats folded flat increases to 1,164 litres - allowing plenty of space for tents, and whatever else you want to take with you. The Ibiza is also available with a very efficient 1.6-litre diesel engine capable of returning 70mpg on a longer run, making it a good option for those festivals that are further afield.
Find a used Seat Ibiza on AA Cars
Volkswagen Up! Beats
Sure, the Volkswagen Up! isn't the largest car on sale, but if you're packing lightly, or have even paid for fancier glamping, there's a lot going for this compact VW. It's good to drive, looks the part and is highly efficient with its small 1.0-litre petrol engine under the bonnet.
But music-lovers will be particularly keen for the special-edition 'Up Beats' - introduced in 2016 - which gets a fantastic 300-watt, six-speaker sound system that will allow you to get in the festival spirit before you even arrive. They also look a bit more stylish, with a bespoke interior and further personalisation on offer.
Find a used Volkswagen Up on AA Cars
Dacia Duster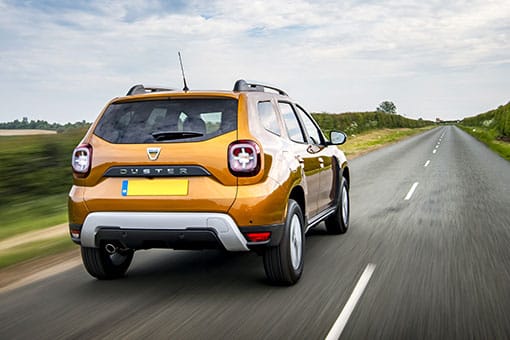 If you're worried about getting stuck in a festival field when the weather takes a turn for the worst, you might want to think about getting a 4x4. Though the Dacia badge might not command the most street cred, it's hard to look past the value that these models offer - particularly the Duster.
This cut-price SUV brings chunky styling, loads of interior space and a better driving experience than you might expect. If you choose a four-wheel-drive version (it's worth noting plenty of Dusters on the market are front-wheel-drive), you'll be driving one of the most capable 4x4s at this price point.
Find a used Dacia Duster on AA Cars
Suzuki Jimny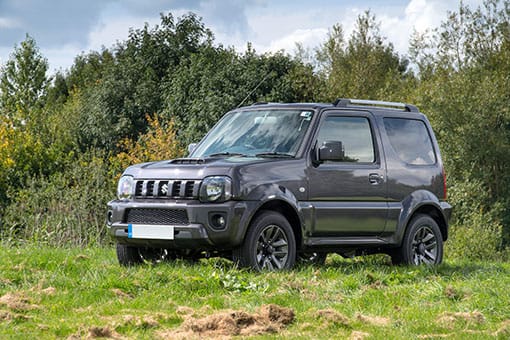 Sticking with the 4x4 theme, we have the Suzuki Jimny. It's smaller than the Dacia Duster and isn't very big in general, so if you're carrying a lot of stuff, a roof box is probably a must. This well-loved off-roader offers charming styling, while also being remarkably good off-road, despite a relatively simple setup.
If you're travelling a long way to a festival, though, the Jimny maybe isn't the best option. It's not very refined or comfortable on the motorway, while despite its small petrol engine, it's not the best on fuel, either.
Find a used Suzuki Jimny on AA Cars
Citroen Berlingo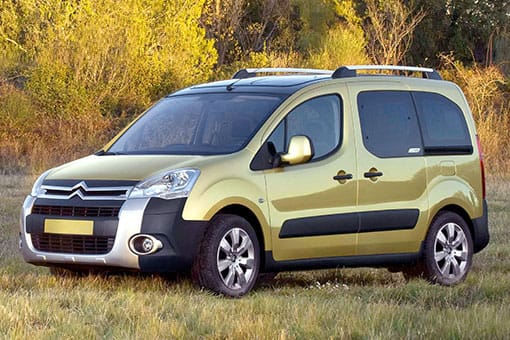 The Citroen Berlingo might not do all that much for your street cred, but if you're wanting maximum space, there are few cars better for the price than this van-based MPV. Its interior is simply vast, with room for plenty of camping gear, and all your coolboxes too. You could probably even fit in the kitchen sink…
It'll be very comfortable for you and your passengers, while the diesel engines it's offered with are pretty good on fuel as well. Pick a higher-spec trim level and it comes with a long list of equipment included as well.
Find a used Citroen Berlingo on AA Cars
Land Rover Discovery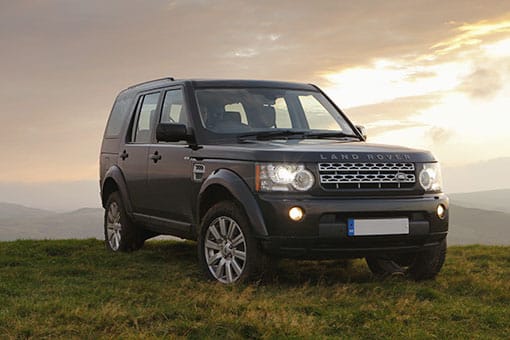 Few cars are more capable in rough conditions and roomier than the Land Rover Discovery, which is an ideal car for festivals, particularly those a little further away from the beaten track. Offering space for seven adults, or a huge boot in five-seat form, few SUVs are quite as versatile.
We'd recommend a more affordable Discovery 3 and 4, sold between 2004 and 2016, which still look the part and get an upmarket interior as well. Just be aware that it will incur higher running costs than others on this list, while older Land Rovers aren't known for their reliability.
Find a used Land Rover Discovery on AA Cars
Volvo V70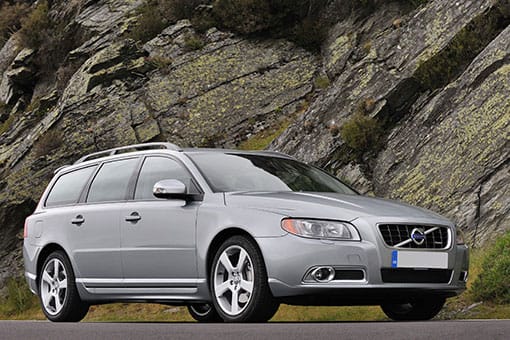 Volvo's estate cars have earned themselves a fantastic reputation over the years for their practicality, and today these Swedish wagons are just as appealing as ever. Again, they're not the most stylish of choices, but with a huge boot and loads of interior space, they could be very useful for a music festival.
Smooth diesel engines are ideal for longer trips too, as is the comfortable and upmarket cabin that will likely go down well with your passengers after a demanding few days at a festival.
Find a used Volvo V70 on AA Cars
Skoda Octavia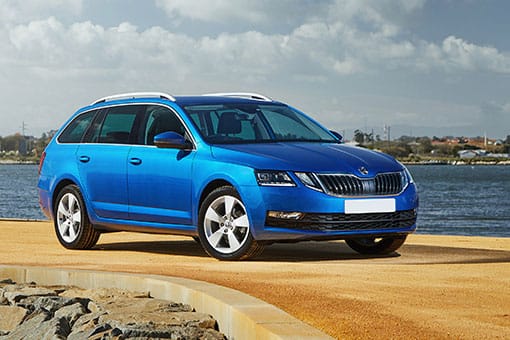 The Skoda Octavia is one of the most well-rounded cars on the market, particularly if you're shopping at the more affordable end of the spectrum. Available as a large hatchback or estate, both are very practical, with a huge boot capable of handling all the camping and festival gear you could possibly want.
At the same time, it's very comfortable, and also a seriously capable motorway car which is ideal if you're heading to a festival at the opposite end of the country. Generous equipment levels and a raft of efficient engines only add to the appeal.
Find a used Skoda Octavia on AA Cars
Mini Countryman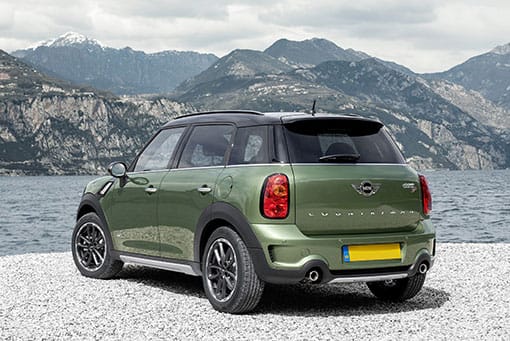 Minis are perfect at offering that trendy festival style and fun, but the regular Hatch models are just that bit too small to recommend in this case. However, you can have a more practical Mini in the form of the Countryman crossover.
First introduced in 2010, it's proven very popular over the years, and despite its greater size, it still looks cool and is fun to drive. If you want that extra capability, 'All4' models pack four-wheel-drive too.
Find a used Mini Countryman on AA Cars
Range Rover Evoque Convertible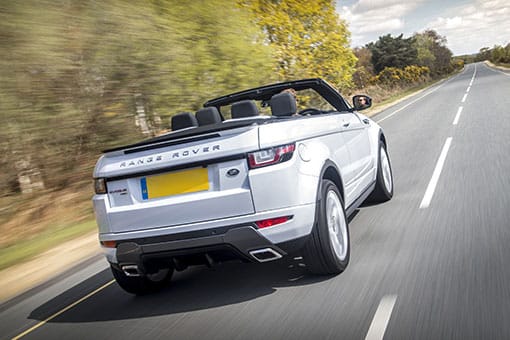 There always has to be a wildcard choice, and in terms of the best cars for festivals, the Range Rover Evoque Convertible is our out-there pick. Based on the popular version of Range Rover's smallest SUV, it is packed with style, and is a niche and rarely-seen choice as a drop-top SUV.
Sure, it's not the most practical car for a festival, but it does offer seating for four, while its 251-litre boot is bigger than plenty of other convertibles. With generous equipment levels and a high-quality interior, if you want to rock up to a festival in style, there's a lot going for this Evoque.
Find a used Land Rover Range Rover Evoque on AA Cars
Prices correct at time of publication [08/2022].