Best used cars for new parents
Looking for a used car that's ideal for your new family? Here are some great options.
Becoming parents for the first time can be both exciting and worrying at the same time, and among all the things on the mind in the run-up, one thing you likely wouldn't consider is the need for a new car.
However, having the right transport for a newborn, and knowing you've got something safe and up to the task is important.
So, whether it's a hatchback, MPV or SUV you're looking for, we've picked out 10 of the best used cars for new parents to consider.
Volvo XC90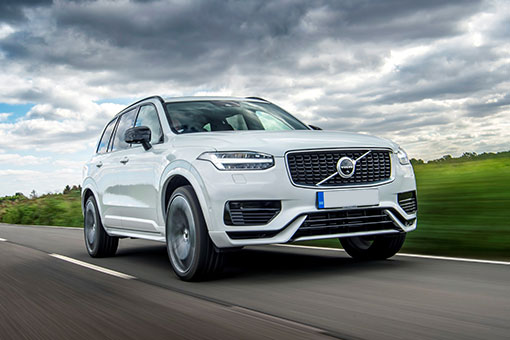 When you become parents, your priorities from a car often switch, with other things becoming more important, such as safety and comfort. If those two things are your utmost priorities, it's hard to beat Volvo's flagship XC90.
While it might seem a bit excessive to opt for a car of this time, the seven-seat XC90 is renowned for its safety reputation and makes a superb family car thanks to its generously-sized cabin and lengthy equipment levels. We'd recommend a second-generation XC90, which went on sale in 2015. Prices are still quite high and start from around £21,000, but that's a third of what you'd pay for a brand-new model.
Search for used Volvo XC90s on AA Cars
Skoda Octavia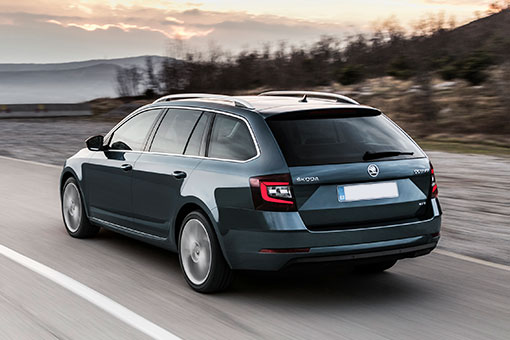 Skoda is a manufacturer renowned for its family-friendly models, with any of its cars being ideal for new parents. But our vote has to go to the affordable Octavia. Available as both a large hatchback or estate, each offers a vast amount of room, both for rear passengers and also boot space.
Available with a wide choice of engines, and bringing a comfortable ride and well-equipped interior, it ticks all of the right boxes. We'd recommend a third-generation Octavia, which was sold between 2013 and 2020. Used prices for an example of this age start from around £5,000.
Search for used Skoda Octavias on AA Cars
Volkswagen Golf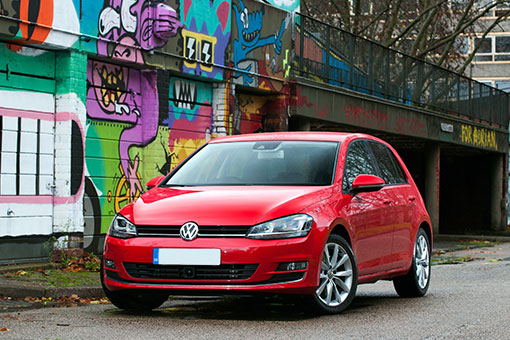 While there's the temptation to upgrade to a larger car when you become parents, there isn't always the need – as the versatile Volkswagen Golf shows. This hatchback is ideal for small families, yet still offering plenty of room in the back, and a boot that can still handle pushchairs and most things that family life brings. Should you need a bit more room, there's the choice of a Golf Estate too.
This Volkswagen is renowned for its high-quality interior and dependability, while the Golf can be bought in a range of specs and engines - so there's something for everyone. Our version of choice is the seventh-generation model, on sale between 2012 and 2020. The most affordable used examples are available from around £4,500.
Search for used Volkswagen Golfs on AA Cars
Citroen Grand C4 Picasso/Space Tourer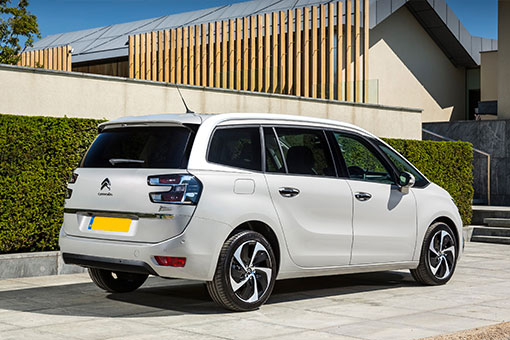 MPVs have fallen out of favour with car buyers in recent years, as more people flock to SUVs, but if you want a lot of space and aren't so fussed about image then they make a lot of sense, especially if you'd like to expand your family in the future. One of the top choices is Citroen's Grand C4 Picasso, later renamed the Grand C4 Space Tourer.
While recently discontinued, used examples of the second-generation (launched in 2014) still make a lot of sense. Bringing seven-seat practicality, a very comfortable interior and plenty of standard equipment, it makes for an ideal family car. Used examples of this age are available from around £5,500.
Search for used Citroen Grand C4 Picassos on AA Cars
Seat Leon Cupra ST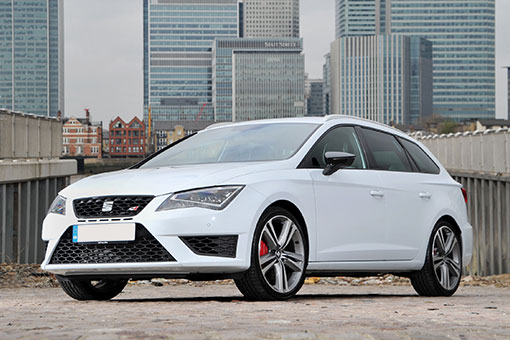 Just because you've become parents, it doesn't mean you have to give up on driving something fun. That's where the Seat Leon Cupra Estate comes in, as it brings a fantastic blend of performance and practicality.
Packing a powerful 2.0-litre petrol engine - producing up to 300bhp - this estate car can outpace many sports cars, especially if you opt for a four-wheel-drive version that brings greater all-weather traction. They're quite rare to find, but used prices can start from around £14,000.
Search for used Seat Leon Cupra Estates on AA Cars
Nissan Qashqai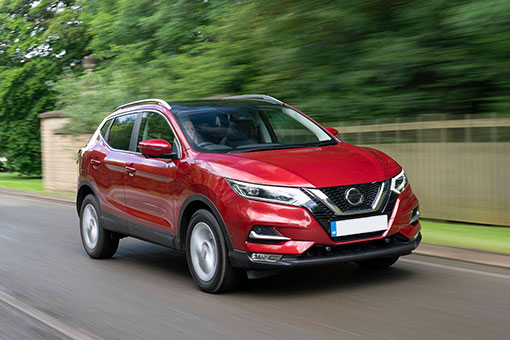 The Nissan Qashqai is one of the UK's most popular cars, and one of its biggest markets is to families that like this crossover's rugged design and durable and roomy interior.
First introduced in 2007, the Qashqai is widely considered the 'original' crossover, but it's the second-generation model, introduced in 2014, that gets our vote. Boasting a modern exterior design and generous levels of equipment, used prices start from an attractive £6,000.
Search for used Nissan Qashqais on AA Cars
Honda Jazz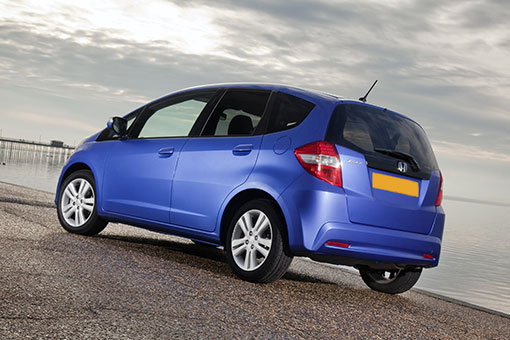 It might not do all that much for your street cred, but if you want a small car that offers an impressive amount of space, it's hard to beat the Honda Jazz. Across the generations, it's been known for its flexible interior, including its fold-up 'Magic' rear seats, as well as its impressive reliability record.
While the cheapest examples are available from just £1,500, we recommend the second-generation Jazz, launched in 2008, that's available for around £2,500 and would make great cheap family transport.
Search for used Honda Jazz models on AA Cars
Toyota Corolla Touring Sports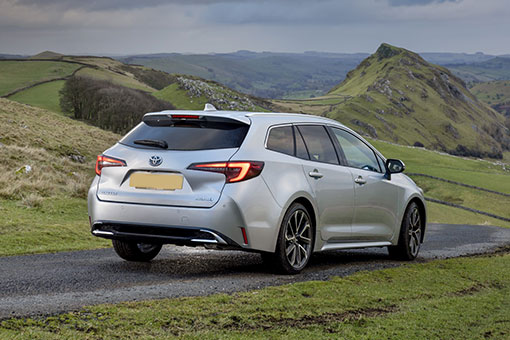 If you want to move out of a petrol or diesel car but aren't quite ready to make the switch to an all-electric model, a hybrid is a great choice. No manufacturer has more experience with these models than Toyota, either.
An ideal choice for new parents is the Corolla Touring Sports – the estate version of this hybrid-only hatchback. Offering impressive fuel economy, especially with urban use, it is also practical and should be very dependable from a reliability point of view. As it wasn't introduced until 2019, prices remain quite high, and start from around £18,000.
Search for used Toyota Corolla Touring Sports on AA Cars
Hyundai Santa Fe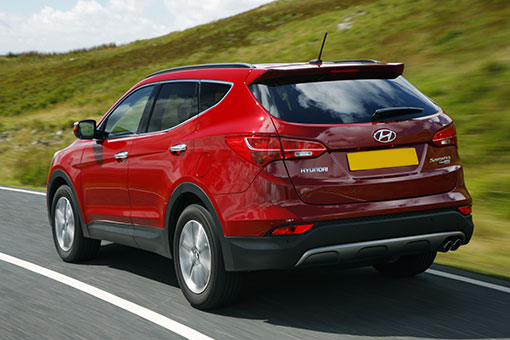 Sitting at the top of Hyundai's expansive SUV line-up is the Santa Fe – a large seven-seat SUV that is perfect for those that want to ensure they've got plenty of space. New models are expensive now, however, which is why it's worth looking for used examples - particularly the previous shape model, on sale between 2012 and 2018.
It still looks modern, while the level of equipment – particularly from top-spec Premium SE models – is very generous. There's plenty of room for all the family too, while used prices are available from around £9,000.
Search for used Hyundai Santa Fe models on AA Cars
MG ZS EV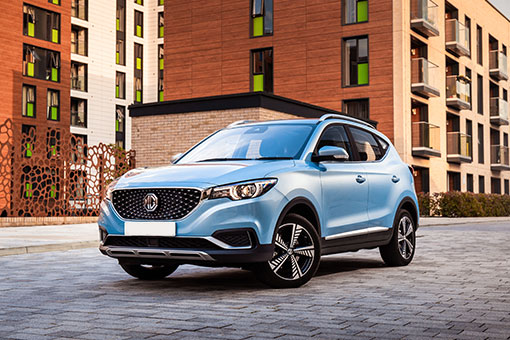 If you're looking to go electric, but don't want to spend more than you would on a petrol or diesel car, we highly recommend MG's ZS EV. This electric crossover first arrived in 2019 and boasts a practical, family-friendly interior and plenty of equipment.
While the range is limited to 144 miles, if you only potter around locally it should be more than enough. You'll still have the remainder of MG's seven-year warranty left on used models too. With used prices starting from £15,000 for a three-year-old ZS EV, you get plenty of car for your money.
Search for used MG ZS EVs on AA Cars
Prices correct at time of publication [05/2023].