Can I afford to buy a car?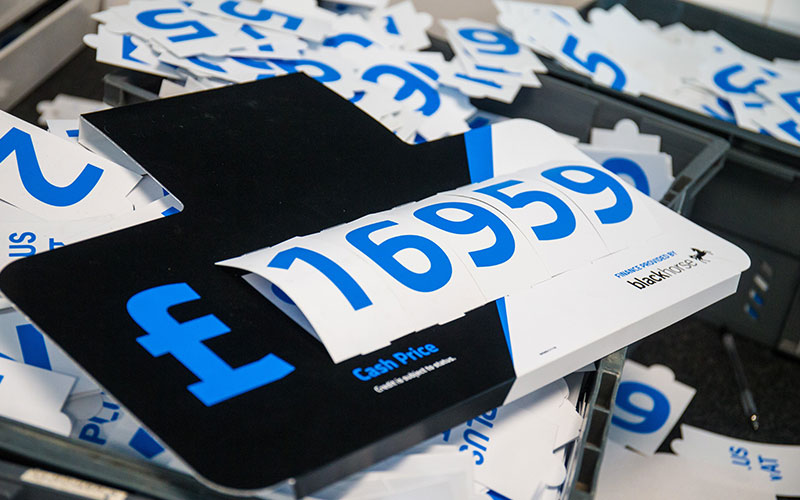 For many, a car is a necessity. Whether it's used for commuting, going to the shops or simply getting around, lots don't have the option of public transport and rely on their vehicles to go from A to B.
Whether you currently own a car and are looking to change, or are looking to purchase a vehicle for the first time, it's important to ask yourself when you can afford to buy the car. Here is our guide with the key things to consider and ask yourself before agreeing to a deal.
Cash or finance?
The first thing to consider when looking at if you can afford to buy a car is looking at how you will pay. You also need to decide whether you're going to buy it with cash or finance.
With the former, you will own the car outright and won't need to worry about any further repayments, however it does require you to spend a significant amount of money, and have it available straight away.
The majority of new and used cars are now bought on finance, as this is a great way of spreading the cost over several months and years, and doesn't require such a significant payment to be made in one go. Read more about the pros and cons of different types of finance here.
Set yourself a strict budget
Whether you're buying a car outright or with finance, it's important to be strict about your budget. Have a think about your finances, working out how much 'free' money you have available if you're buying outright, whether that be £5,000 or £15,000. The more you put forward now, the less the monthly payments will be.
If financing, it's worth thinking about how much available income you have in your monthly pay cheque. It's worth putting a plan in place for how you could keep paying for the car if your financial circumstances were to change. If you can't keep paying for your financed car, there's a risk of repossession if an arrangement can't be made.
Running costs
While it's easy to think about the affordability of buying the car in the first place, many people overlook the equally-important running costs of the car. This is something hugely important to check. You might be able to afford to buy a 20-year-old luxury car, for example, but keeping it on the road is an entirely different matter.
If you're a younger driver or looking to keep your insurance premiums down, you should look out for a smaller vehicle that sits in a lower insurance group. Before buying any used car, you should get insurance quotes to make sure you will be able to afford it.
After this, have a look at the car's fuel economy. The higher the number, the better, though claimed figures are not always that accurate. If test-driving a vehicle, reset the trip computer to see what kind of fuel economy you might be able to achieve. After this, look at what the annual tax rate will be.
Before April 2017, car tax was based on CO2 emissions, with some lower-polluting models even qualifying for free car tax. After this, all cars (with the exceptions of EV, which remain free to tax until 2025) cost a standardised £180 in annual tax. If the vehicle had a list price of more than £40,000, however, it will cost an additional £390 in annual 'luxury car tax' after the first registration until the car is six years old. EVs are also exempt from this.
After this, it's worth thinking on a more practical level about maintenance costs. Remember to look online to see what an annual service will cost, while thinking about what replacing the tyres will cost you. As a general rule, the larger the wheel size, the more expensive the tyres will be.
Get your calculator out to work out what these additional running costs will set you back, ideally splitting it into monthly payments to see if you can afford these expenses.