Best used cars to downsize into
In life, priorities and needs often change at various stages. That also applies to car buying, as you might realise that your current vehicle is no longer fit for purpose.
Perhaps your children have moved out and you no longer need such a big car, or you realise that you want to downsize and reduce your running costs. Here we look at various possibilities for used cars to downsize into.
Downsizing from two cars to one – The Seat Ateca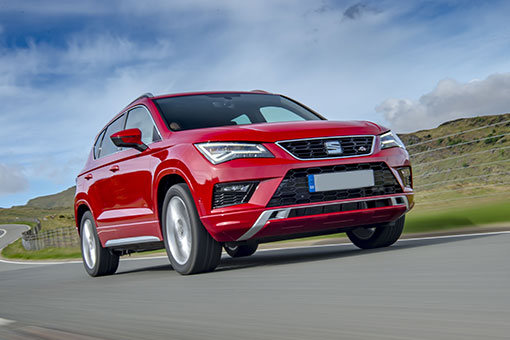 Many people often find out that they end up with a surplus car, and if you want to cut back your running costs and reduce to a one-vehicle household, there are plenty of options available.
Perhaps you currently have one large vehicle (like an SUV) and a smaller hatchback. If so, it could be worth considering a crossover, which is akin to a smaller SUV. One of our favourites is the Seat Ateca, which still offers plenty of space – even in the rear seats – as well as an enjoyable driving experience. The Ateca comes with plenty of equipment as standard, and with used examples starting from around £10,000 for a 2017 example, it represents great value for money.
Search for used Seat Ateca models on AA Cars
Downsizing when the kids have left home – BMW 4 Series Gran Coupe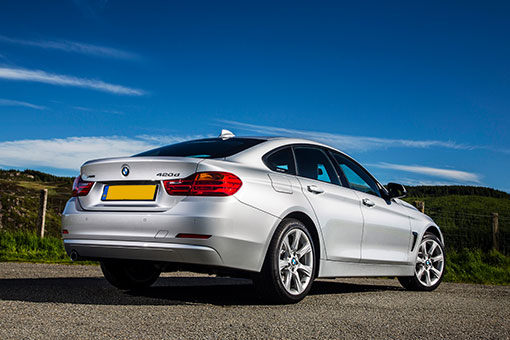 People often find themselves driving around in a larger car when it comes to children, but once they fly the nest, you might find there's no longer a need to have something so big. It could be time to get something more enjoyable to drive again, and a great choice is the BMW 4 Series Gran Coupe.
It offers an involving driving experience and is offered with a great range of petrol and diesel engines. As the 'Gran Coupe' version still has space in the rear for adults, you can still use it when the children return home at times too. Used BMW 4 Series Gran Coupe models start from around £10,000.
Search for used BMW 4 Series Gran Coupes on AA Cars
Downsizing when you want to let your children learn to drive in your vehicle – Volkswagen Polo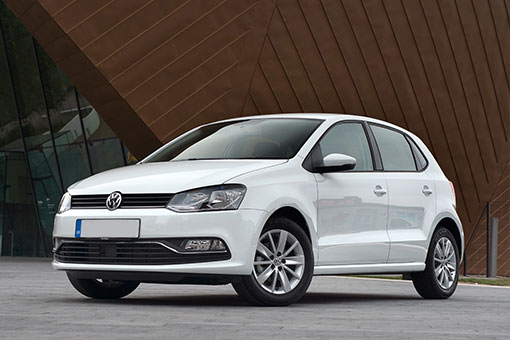 Another stage in life when you might want to look at downsizing is when you have a child that's about to learn to drive. While you could get them their own car, you might want to find a car that you can share. One example that is great for first-time drivers, but still appealing to an older audience, is the Volkswagen Polo.
We'd recommend a fifth-generation Polo, sold between 2009 and 2017, as it's got a smart interior and is comfortable and easy to drive. The small petrol engines are frugal and should be relatively affordable to insure for new drivers as well. A Polo of this age starts from around £3,000.
Search for used Volkswagen Polos on AA Cars
Downsize your running costs – Toyota Yaris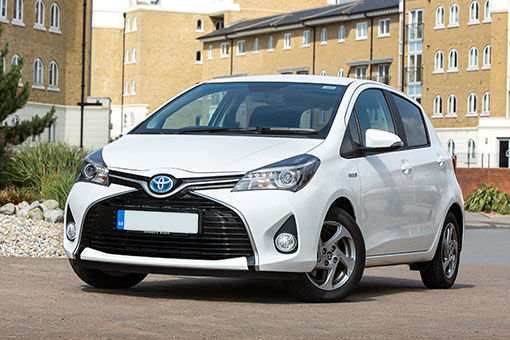 If you're finding yourself stopping at petrol stations more often than you'd like, it might be time to downsize into something smaller and better on fuel. A hybrid is a great choice, and in particular a smaller model like the Toyota Yaris Hybrid.
Introduced in 2012, the Yaris Hybrid can return around 70mpg with ease, while older models qualify for free car tax because of their low emissions. These Yaris Hybrids do hold their value especially well, however, with used examples starting from a steep £7,500, though it does have a great reputation for reliability.
Search for used Toyota Yaris Hybrids on AA Cars
Downsize from an SUV without sacrificing the looks – Ford Focus Active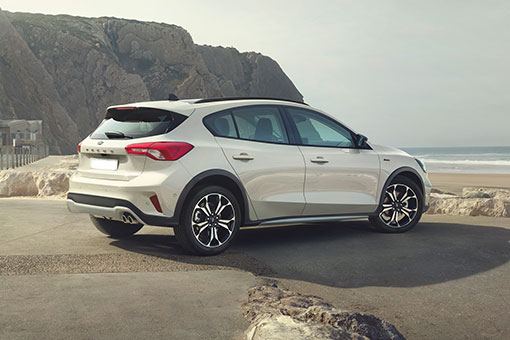 SUVs are hugely popular at the moment, but these models do tend to be larger in size, and use more fuel or electricity as a result. So if you want the look of an SUV but without the costs, it might be worth looking at a car like the Ford Focus Active.
That's because it has the chunky looks of an SUV, but sits lower to the floor and is still available with some efficient petrol and diesel engines. It's also good to drive, and comes with lots of standard equipment. You'll pay around £13,500 for a 2019 example.
Search for used Ford Focus Actives on AA Cars
Downsize your seven-seater – Volkswagen Touran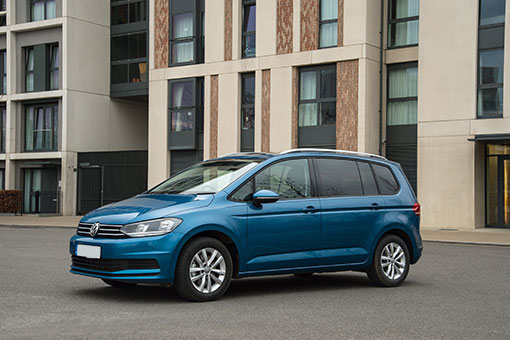 If you've got a growing family, or just want to be able to carry more passengers, having a seven-seater can be a big advantage. Typically cars with three rows of seats are large and bulky, but that doesn't always have to be the case.
One great (relatively) compact seven-seater is the Volkswagen Touran, which is only around 25cm longer than a Golf hatchback. It's very roomy considering and has a hard-wearing interior that's ideal for family life. The cheapest used examples are available from only around £2,000.
Search for used Volkswagen Tourans on AA Cars
Downsize your climate footprint – BMW i3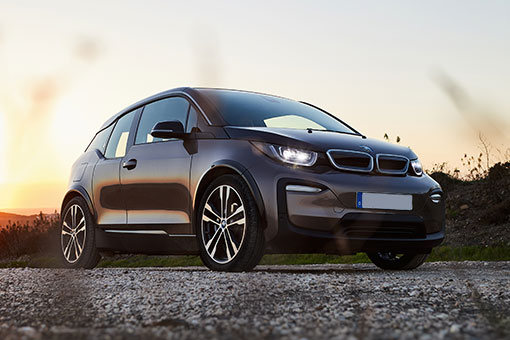 If you want to do your bit for the environment, going electric is a great choice. But if you're really thinking with an environmentally-conscious mindset, you should look at a smaller, more efficient EV.
It's hard to beat BMW's funky i3, which though first introduced in 2013, remains modern-looking to this day. Early models will have a small range of around 100 miles, but if you only do short trips, there's no need for an EV with a big, energy-intensive battery. The i3 is also made from various recycled materials to aid its sustainability, with used examples of this BMW now available from around £10,000.
Search for used BMW i3s on AA Cars
Downsize your price range – Dacia Sandero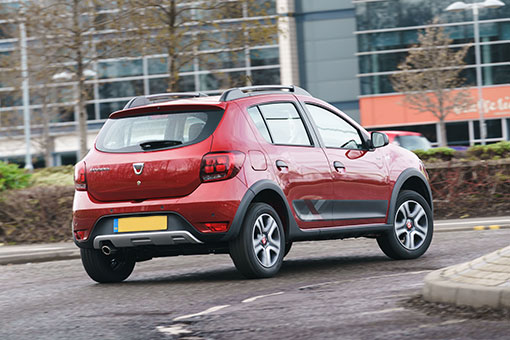 If you're simply wanting to downsize to reduce the cost of itself, there are few better cars than what has been the cheapest new car on the market for more than 10 years – the Dacia Sandero.
Based on the Renault Clio, the Sandero is better to drive than you might expect and pretty roomy for a small car too. It might not look the most stylish or have a very inspiring or well-equipped interior, but if you can forego those things to save money, it's a great choice. You can pick up a 2013 Dacia Sandero from around £2,500.
Search for used Dacia Sandero models on AA Cars
Downsize your executive car – Audi A3 Saloon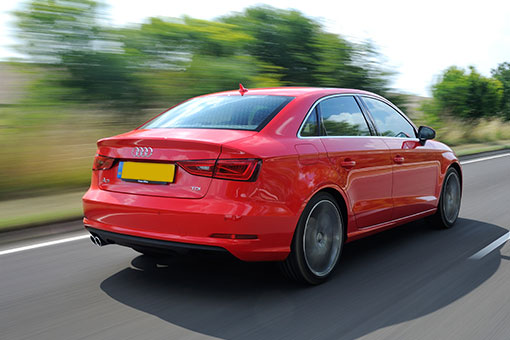 It can often be pleasant to own an executive car, but the running costs and bills that come with them can be eye-watering. So if you want a premium finish but at a more affordable price, we reckon a look at the Audi A3 Saloon.
Though it might be one of Audi's smallest models, it still offers a great interior and plenty of creature comforts. To our eyes at least, it looks great too. A 2015 example starts from around £8,000.
Search for used Audi A3 Saloons on AA Cars
Downsize without compromising on space – Skoda Octavia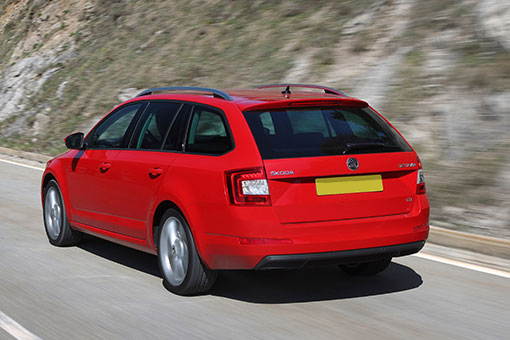 If you're looking to change to a smaller vehicle but can't sacrifice spaciousness, we'd highly recommend the cavernous Skoda Octavia. Available as both a large hatchback or an estate car, this model offers a huge boot and loads of rear seat space, even for taller adults.
All Octavias across the ages have been similarly practical too, and also have a good reputation for reliability and low running costs. The cheapest used examples can also now be had from just £1,500.
Search for used Skoda Octavias on AA Cars
Prices correct at time of publication [05/2023].