Best used cars for a road trip
Looking for a car for a road trip? Here are 10 great options for those long-distance drives all year round.
Whether you're doing the NC500 in Scotland, staying closer to home or heading elsewhere in Europe, getting behind the wheel gives fantastic freedom to explore. However, you want to make sure you're getting the right car for the job.
Here are 10 great used cars for a road trip, for a range of uses.
Mazda MX-5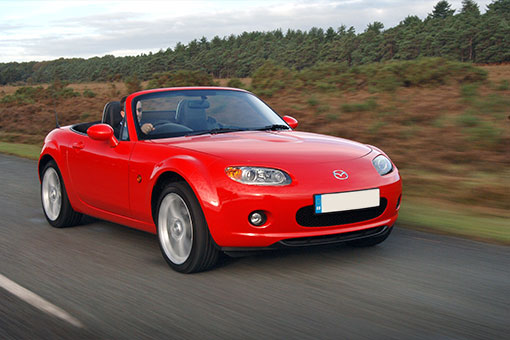 If there are only two of you heading away, and you're able to pack light, it's worth doing a road trip in something fun. Mazda's two-seat MX-5 roadster certainly puts a big tick in that box, with a really rewarding driving experience that will be ideal on twistier stretches of tarmac.
However, because the MX-5 is light and uses relatively small engines, it's very reasonable on fuel, with 40mpg quite easily possible even if you're not driving with efficiency in mind. Though used MX-5s start from as little as £2,500, the latest fourth-generation model (introduced in 2015) is the best for road trips, with examples of these starting from around £11,000.
Search for used Mazda MX-5s for sale
Skoda Superb Estate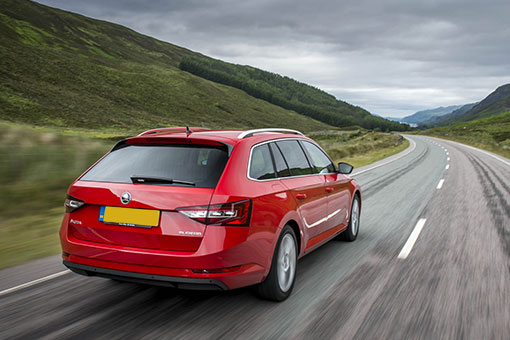 If practicality is more of a priority when looking for a used car for a road trip, it's hard to ignore an estate car, and one of the best options is the Skoda Superb Estate. It's the firm's largest vehicle of this type and features a huge boot measuring up to 660 litres with the rear seats upright.
Available with a range of petrol and diesel engines – the latter being very well-suited to longer motorway trips – the Superb Estate is generously equipped and is also impressively comfortable. Used examples start from around £4,500, but we'd recommend the latest generation, which starts from £10,500 for a 2015-registered car.
Search for used Skoda Superb Estates for sale
Land Rover Discovery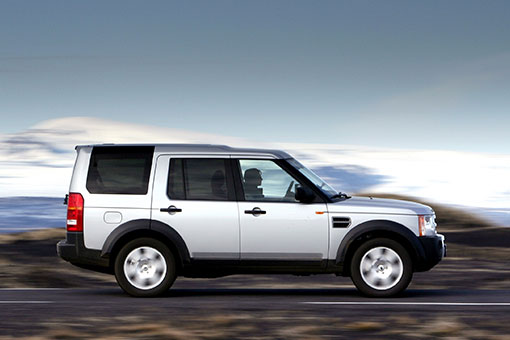 If you want a capable seven-seater, the Land Rover Discovery is pretty hard to beat. With three rows of chairs all offering room for adults, this SUV is hugely practical, and also offers a gigantic boot in five-seat mode.
A Discovery 3 or 4 is likely the pick if you're not fussed about having the latest model, though it's worth having an example inspected before buying as when things go wrong, it can be expensive. Prices for a used Land Rover Discovery 3 start from £5,000, and are around double that for a Discovery 4, which was introduced in 2009.
Search for used Land Rover Discovery models for sale
Mercedes E-Class Cabriolet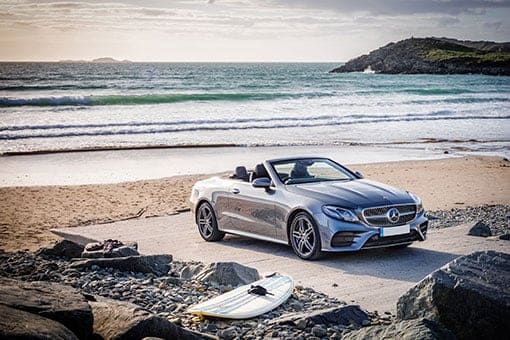 If you're looking for a convertible that's fantastic over longer distances, the Mercedes E-Class Cabriolet is a great choice. Prioritising comfort over outright sportiness, this model is also impressively refined, even when the roof is lowered.
It's also one of the most practical convertibles on the market, with four adults being able to sit in the E-Class in comfort, while the boot measures a very generous 385 litres – roughly the same as a family hatchback. Though first-generation Cabriolet models start from £8,000, the newer second-generation car is a big step forward, and worth upgrading to if funds allow. These start from £28,000.
Search for used Mercedes E-Class Cabriolets for sale
Citroen C5 Aircross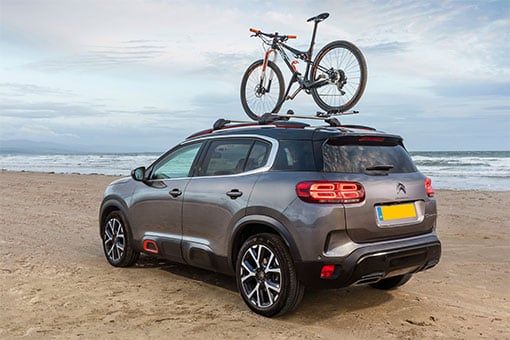 Though Citroen's C5 Aircross might not be the most obvious road trip car, if you value comfort, this crossover is hard to beat. Introduced in 2019, it's currently the French firm's largest SUV, and is a fantastic long-distance model thanks to its impressively supple ride.
With a funky exterior design and strong personalisation options, the C5 Aircross really stands out in this class, while it's also spacious and generously equipped too. Available with a choice of efficient petrol and diesel engines, used C5 Aircross models start from around £16,000 for a 2019 car.
Search for used Citroen C5 Aircross models for sale
Jeep Wrangler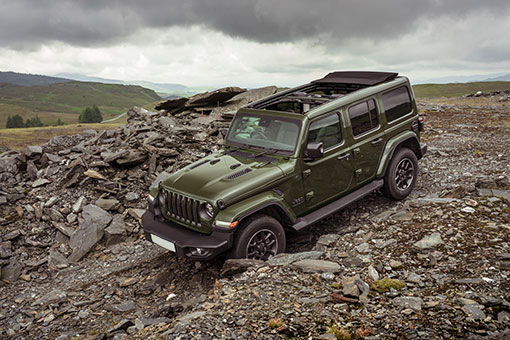 If more of your road trip is going to be spent away from the tarmac, you want a capable off-roader, and they don't come much better than the Jeep Wrangler. Renowned for its exceptional off-roading ability, this Jeep is a hugely fun way of heading off the beaten track.
Though compromised for on-road use, and rather expensive to run too, the Wrangler's iconic style makes it one of the most characterful cars on the market. It's quite an expensive buy though, with the most affordable on AA Cars starting from £16,000, and double that for the latest generation. On the plus side, it holds its value impressively well.
Search for used Jeep Wranglers for sale
Audi RS4 Avant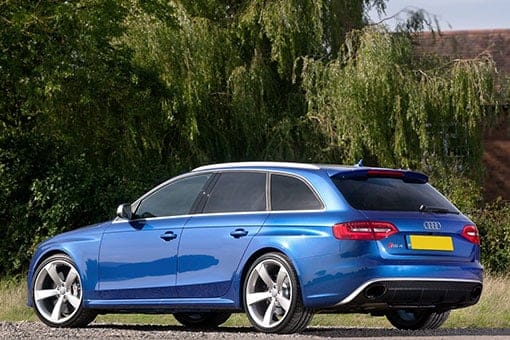 Just because you need practicality, it doesn't mean you have to sacrifice driving pleasure, and that's exactly what the Audi RS4 proves. Based on the brand's A4 Avant, it offers a roomy 490-litre boot, which is ideal for plenty of luggage and a dog, if you have one.
The best value model to go for is the B8 generation, which was sold between 2012 and 2015. Using a fantastic 4.2-litre V8 engine, it puts out 443bhp, and allows for a 0-60mph time of just 4.5 seconds. The most affordable versions of this age start from £25,000.
Search for used Audi RS4s for sale
Porsche Cayman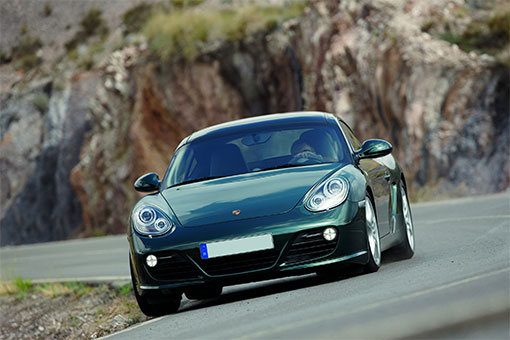 If you're going on a road trip, and want it to be all about the drive, it's hard to beat a Porsche. Though the 911 is always the model to grab the limelight, our vote would go to the smaller Cayman, which is also more affordable.
First introduced in 2005 as a hard-top Boxster, it's fantastic to drive, feeling like a true sports car, yet still with Porsche's trademark high-quality interior that's ideal to spend hours on end in. The most affordable used Caymans start from £11,000, though we'd recommend spending a bit more than that for a tidy, low-mileage example.
Search for used Porsche Caymans for sale
Mini Convertible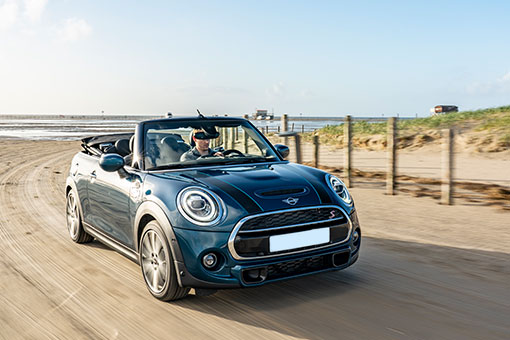 Mini's Convertible is the UK's best-selling drop-top, and for good reason, as it's huge fun, both to drive and to look at. Though not the roomiest of convertibles, it still has four seats, and the boot offers adequate space for luggage for a few nights away.
Available with a fantastic range of engines, this Mini's electric roof opens and closes in seconds, and is ideal for making the most of the summer months. It's superb value for money too, with the cheapest Convertibles starting from just £2,000, The latest generation, introduced in 2015, is the most appealing though, with prices for these starting from £10,000.
Search for used Mini Convertibles for sale
Volkswagen Golf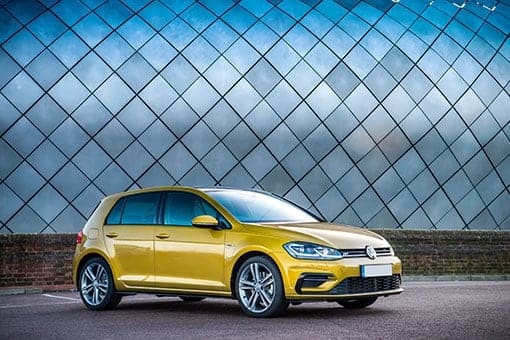 The Swiss Army Knife of the car world, the Volkswagen Golf is a tremendous all-rounder, and a superb road trip companion with its practical interior, low running costs and well-made interior. The sheer number of derivatives on offer extends its appeal too, from 300bhp hot hatches like the Golf R to eco-friendly electric versions like the e-Golf.
Though most Golfs for sale will be the hatchback, a more practical Estate version is available for those needing more room, with this offering up to 611 litres of boot space. There's a huge number of used Golfs on the market, with models available from as little as £1,000.
Search for used Volkswagen Golfs for sale