How to finance a used car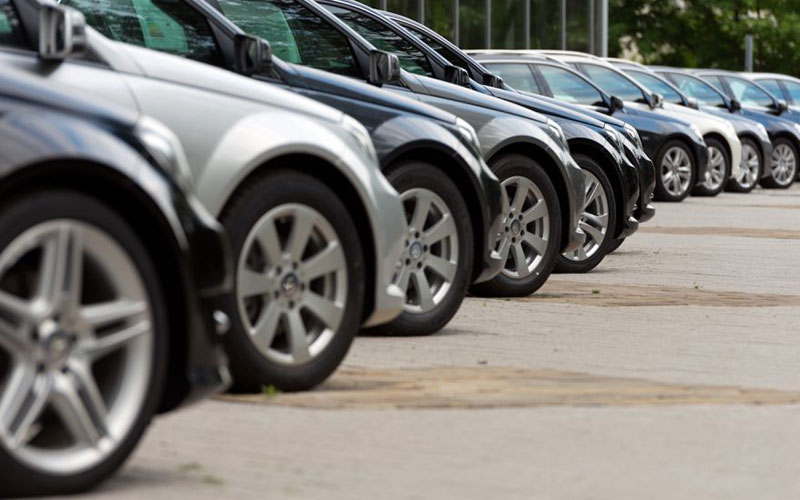 Not everyone can afford to buy a car in one lump sum. And for a lot of people, finance is the only way to get the vehicle they want.
Although more common for new cars, financing for used cars is a good way of getting your next motor. And you can buy the car you're after, with affordable monthly payments, by using our finance service.
Not sure if it's right for you? Here's how to finance a used car.
Can I afford a finance package?
If you're can't buy a car outright, try working out how much you'd be able to afford per month instead. You'll need to take interest into account, too – especially if you're financing the vehicle over a longer period of time.
By going for a finance package, you can factor it into your monthly budgets. That way you can drive the car as soon as the package has been agreed, and pay it off in your own time.
Can I choose different finance options?
Much like with a new car, you can get a used car on Personal Contract Purchase (PCP) or Hire Purchase. Or you can apply for a personal loan to buy the car outright before repaying the loan.
With a personal loan, you own the car as soon as you pay for it. Make sure you budget paying the money back to the bank in instalments.
Different types of finance
If you need car finance to help buy your car, there are 3 main plans you can choose from. You can go with Personal Contract Purchase (PCP), Hire Purchase (HP), or Contract Hire. You can also buy your car outright, with or without the help of a personal loan.
These all work differently, so make sure you pick a plan that works for you.
Hire Purchase (HP)
With this form of finance, you'll put down a deposit that's a sizeable portion of the car's worth – usually 10%. After that, you pay monthly instalments to pay the rest off, including interest for each payment.
At the end of the agreement, once you've paid it off, you own the car. But be careful not to miss any payments, as the car could be seized from you. Also check the terms and conditions before you start the agreement, as you might not get all the extras you want, such as servicing.
Repayment terms usually last between 2 and 3 years. But this depends on what you can afford to pay at the time and how long you're willing to pay for.
Personal Contract Purchase (PCP)
In many ways, this is similar to a hire purchase – but the monthly payments are smaller. And when the end of the contract arrives, you have a choice. You can either return it to the dealer, make a final 'balloon payment' to own the car – effectively a lump sum – or sell it privately to pay off the rest of the contract.
You'll agree a set mileage limit at the start of the agreement, which you must stick to, and you need to keep the car in good condition to avoid any penalties. It can also cost more than a HP contract, especially if you keep the car at the end.
It's a handy payment plan if you like to change cars regularly, as you can choose a new model at the end of the agreement.
As with HP packages, terms usually last between 2 and 3 years. But you can have up to 5 years depending on how long you want the vehicle before you decide to keep or replace it.
Personal Contract Hire (PCH)
Like PCP, you pay lower monthly costs than with HP agreements. But at the end of the contract, you don't get to keep the car. The first payment is also quite large – normally 3 months-worth in a single chunk.
The costs depend on the type of car, the length of contract and mileage limit. This form of contract benefits people who want or need to change vehicles on a regular basis. It also helps people who don't want to own a car – with drivers also able to give the car back before the contract is over for an additional fee.
Make sure you look out for the different services and conditions, such APR interest over the agreement and any additional fees. Cars must be returned within the mileage agreed.
How much can I borrow?
Our finance service offers you a personal loan. With the help of Evolution Funding, we can help you work out how much you can afford to borrow and the amount of time to repay it.
Our eligibility checker can help you find a finance package, and it won't affect your credit score.
You'll need to enter how much money you need to borrow, the time you'd be happy to repay the loan over and what your credit score is. Then you can apply for the finance deals and, if your application's successful, buy the car and drive away.
Depending on the time frame you choose to pay the money back over, you'll have to factor in how much interest there is. But this can be a more affordable way of getting a car than buying a new car outright.
And because our finance service works together with our used car search, you can get your next car and finance package all in the same place.
You should also use our finance calculator to figure out quickly and easily how much it will cost you to finance a vehicle, and see if you'll be able to afford the repayments.