The evolution of the Ford Fiesta and future buying possibilities
We look back at the history of the Ford Fiesta and explore the models you should consider to replace it in the future.
The Ford Fiesta has become an icon of affordable motoring in Britain.
Whether you've learned to drive in a Fiesta, had one as your first car or been ferried around in one with friends or family, it's been a hugely popular choice over the years.
More than 22 million have been produced globally since its launch in 1976, with a significant proportion of those being sold in the UK. But, as Ford looks to electrify more of its range, the firm recently announced that production of the Fiesta would draw to a close in the middle of 2023, bringing an end to almost 50 years of this best-seller.
Let's take a look at how the Fiesta has evolved over the years and what the future buying possibilities and alternatives look like in the future.
Early days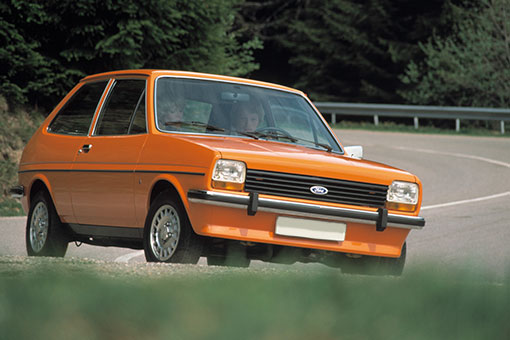 The Fiesta was initially conceived by Ford back in 1972 as the firm looked to introduce a new global small car. A year later the 1973 oil crisis brought further urgency to the project as buyers took an increasing interest in more fuel-efficient cars.
The Fiesta name was selected because of the model's links to Spain, with first examples produced in Valencia, though production would later shift to include other plants, including Dagenham in the UK. By 1979, Ford had already sold a million examples, while in the early 1980s Ford would introduce the first sporty Fiesta with the XR2.
Fresh focus on efficiency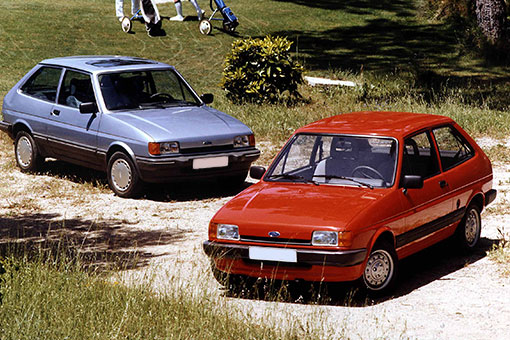 Low-cost and fuel-efficient motoring is a theme that runs throughout the Fiesta's timeline, and it became more important in 1983 with the introduction of the Mk2 car.
New, more efficient engines brought running costs down for buyers, while a diesel would also be introduced. The XR2 would also be upgraded in 1982, with a number of mechanical tweaks adding to its desirability at the time.
New innovations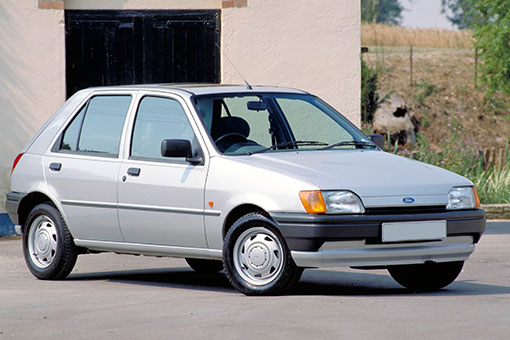 Efficiency continued with the Mk3 Fiesta, launched in 1989, this model was engineered to meet European emissions regulations that wouldn't be launched for a further seven years.
New innovations included anti-lock brakes to improve safety, while the Fast Fiesta theme would continue with models such as the RS Turbo and, later, the RS 1800, which brought a larger 1.8-litre engine. A driver airbag also became standard in 1993.
The more rounded Fiesta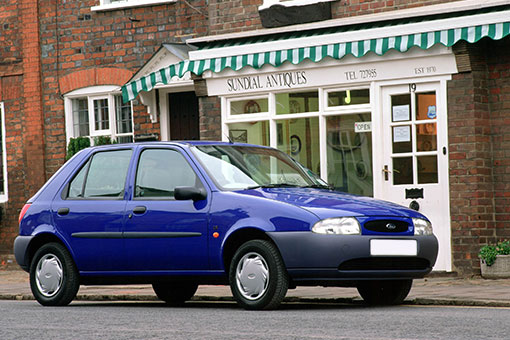 By 1996 it was the turn of the Mk4 Fiesta, which was a more rounded model – both in terms of its shape and ability.
Dual airbags would become standard, while this model would also serve as inspiration for the sporty Puma coupe, introduced in 1997.
Short-lived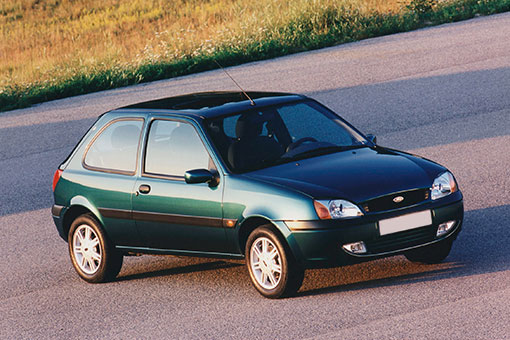 Ford has changed the Fiesta quite regularly, with a new version never too far away around the corner. But even by Fiesta standards, the Mk5 car was very short-lived – being introduced in 1999, but remaining on sale for just three years.
It was little more than a facelift of its predecessor but brought with it the Fiesta Sport hot hatch.
The big change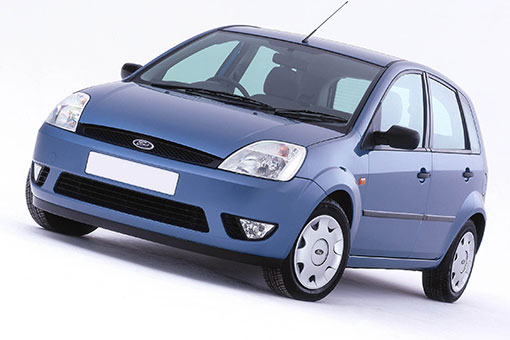 The arrival of the Mk6 Fiesta in 2001 is perhaps the biggest change in this model's timeline, as it brought a significantly more modern design inside and out.
Various new engines would be introduced, with a real highlight being the 2005 ST hot hatch, which, with 148bhp on offer, was the most powerful Fiesta to date.
The design-led Fiesta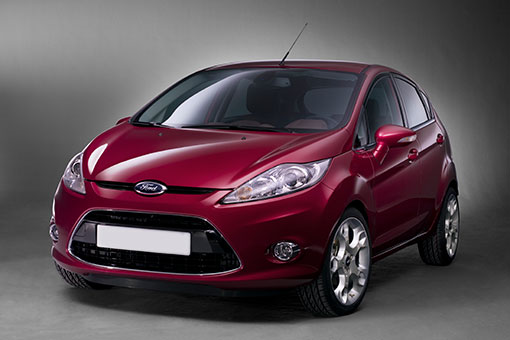 As the Fiesta entered its seventh outing, this Ford suddenly became a designer's choice, winning numerous awards for its styling.
Bringing increased space, Ford also launched the Fiesta ECOnetic, which thanks to small aerodynamic tweaks and a frugal diesel engine, became the most fuel-efficient five-seat family car at the time.
Technology leader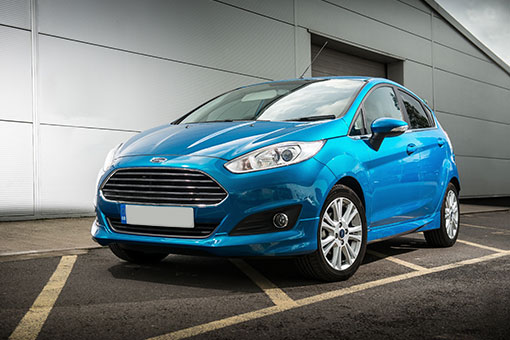 Though the Mk8 Fiesta wasn't dramatically different in terms of looks inside and out from its predecessor, this new version brought with it a raft of new technology
Highlights included its award-winning turbocharged 1.0-litre 'EcoBoost' petrol engine, along with features like autonomous emergency braking. Another standout of this model was the 180bhp ST model, which remains one of the best hot hatches ever made.
The current icon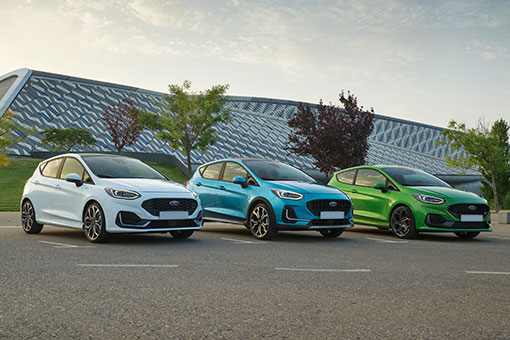 2017 saw the introduction of the Mk9 Fiesta, which would go on to become the last version of this legendary Ford.
It was the most diverse Fiesta ever, featuring a rugged-looking Active version, as well as a Vignale for those seeking something more upmarket. A 197bhp ST model would follow, too.
Updates in 2020 brought a 48-volt mild-hybrid system to the Fiesta line-up, improving performance but also all-important fuel efficiency. Its final update in 2021 brought new technology, such as a 12.3-inch digital instrument cluster and Matrix LED headlights – features typically reserved for far more expensive cars.
Ford announced in October 2022 that production of the Fiesta would end at its plant in Cologne, Germany, 'by the end of June 2023'.
Future buying possibilities for the Fiesta
As the Fiesta has been around for so long, it's become an incredibly dependable choice for many loyal buyers, who have owned numerous versions of this Ford supermini over the years.
But what are your buying options once production of the Fiesta ends in the middle of 2023? We take a look at the possibilities to consider.
Ford Fiesta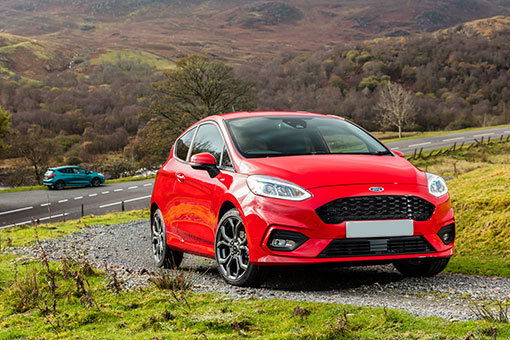 Yes, it might sound strange to include a Fiesta considering that production ends and what alternatives you should consider, but bear with us. You see, given the huge number of Fiestas made, there is a wide range of choices on the used market – with plenty used Ford Fiestas listed on AA Cars.
These cars aren't going to drop off the face of the Earth once production ends next year, and you can still expect plenty of nearly-new models to be sold until late 2023 and early 2024. Prices currently range from £1,000 all the way up to £30,000, meaning there's something to suit all budgets.
Ford Puma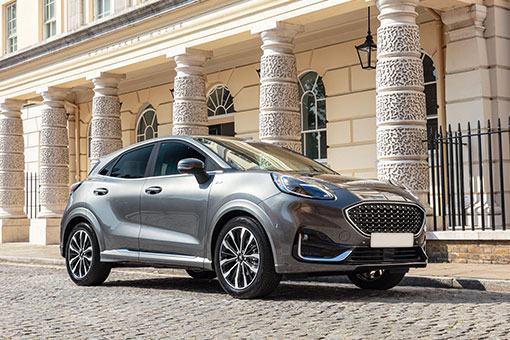 The Puma crossover, based on the Fiesta, is one of the reasons why this Ford supermini is being discontinued. Introduced in 2019, it's more practical than the Fiesta, not too much more expensive and also gets the popular SUV styling that is going down a storm with buyers.
It's already overtaken the Fiesta in the sales charts and currently is the UK's third most popular car overall. Available with efficient mild-hybrid petrol engines, in 2023 Ford will also introduce a Puma EV to expand this crossover's appeal. Prices for a used Puma start from around £15,000.
Vauxhall Corsa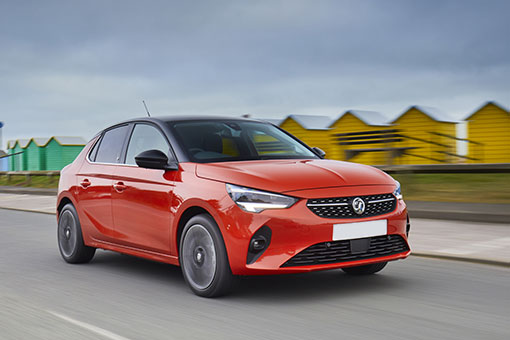 For almost 30 years, since it debuted, the Vauxhall Corsa has been an arch rival for the Ford Fiesta, with these models often in competition for the title of the UK's best-selling car. But when the Fiesta is dropped next year, it looks like the Corsa will have its own way.
The latest Corsa is a fantastic supermini too, being generously equipped, good to drive and also getting the option of the Corsa Electric that can travel up to a claimed 225 miles on a charge. With the Vauxhall Corsas listed on AA Cars, there's no shortage of choice either, with prices starting from as little as £1,000, rising to £30,000 for the newest electric models.
Volkswagen Polo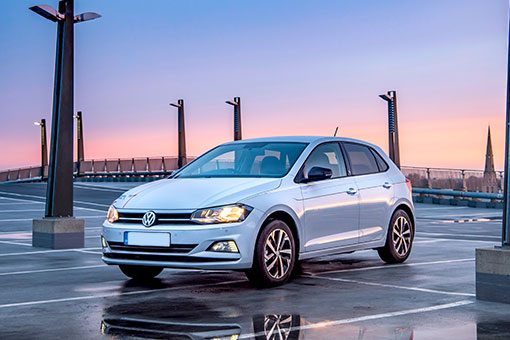 If you're after a small car, but want something that feels a bit more upmarket for not a huge amount more money, it's worth having a look at the Volkswagen Polo. This VW supermini has been around for a year longer than the Fiesta – debuting back in 1975 – and continues to be among the best cars in this segment.
The Polo offers plenty of interior space and is also comfortable and very refined for such a small car. Because of its popularity and longevity, there is a huge number to choose from on AA Cars. Used Polos start from just £1,000, rising to north of £30,000 for the newest GTI hot hatch models.
Renault Clio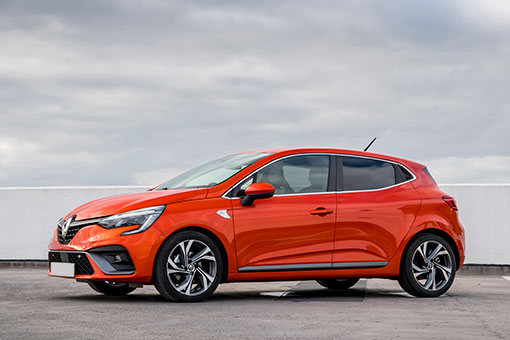 The Renault Clio is another supermini that's been around for a long time, with this French hatchback recently celebrating its 30th anniversary. Though not sold in such huge quantities as others on this list, there are still plenty to choose from for sale on AA Cars, with prices ranging from £1,000 up to £26,000.
The latest Clio is the best yet, particularly when it comes to practicality (the Clio has the largest boot of any supermini) and safety equipment. This Renault looks the part and is also offered with an efficient E-Tech hybrid powertrain that will help to bring running costs down.
Prices correct at time of publication [01/2023].