Car documents: What do you need to sell your car?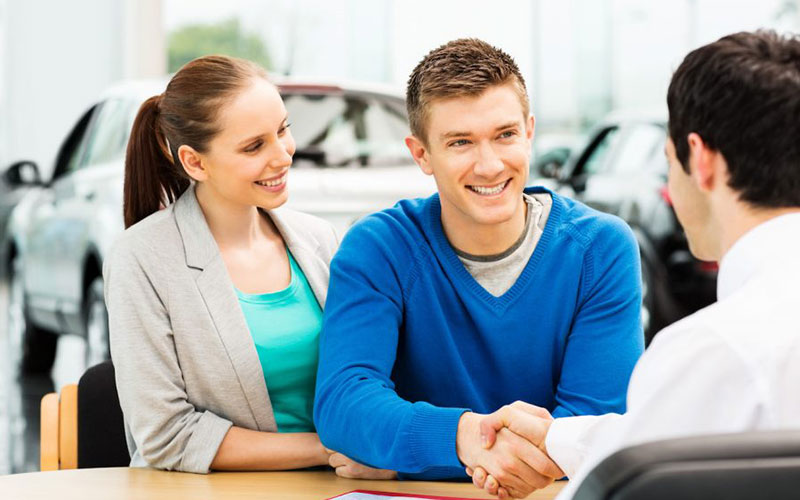 Buying a used car? It's fair enough that most of your attention will be on the vehicle itself – rather than all the paperwork that comes with it. But it's important to take the time to go through its written history with care. For full details about a vehicle's background and how well previous owners have looked after it, the relevant car documents have everything you need to know.
It can be extremely helpful for both yourself and anyone performing any work on a car to know more about its past. Has your new vehicle been in an accident? Are there any big repair jobs to report? Ultimately, avoid buying a car without the necessary documents. You'll have no way of knowing its true condition otherwise.
V5C Registration Certificate
A V5C certificate – or vehicle registration document – is a must. In fact, the AA and the DVLA advise that you should NOT buy a vehicle if the seller does not have its V5C registration document. It contains essential information that proves the trustworthiness of the vehicle. It shows when the car was first registered, its manufacturer, its colour and its engine size, as well as details of its registered keeper and its CO2 emissions figure.
If any of the details listed on the V5C do not match the vehicle, alarm bells should start ringing. Be sure to investigate further at the very least before you agree to buy.
Are you buying from a private seller? The person selling the car should be the current keeper shown on the car registration documents. If not, make sure they have the right to sell the car.
A dealer, meanwhile, will have the car's V5C – but this won't have the yellow 'transfer to a motor trader, insurer or dismantler' (V5C/3) part. This is because the previous keeper used this to tell the DVLA the car had been sold to a trader.
Once you have bought a car, the seller will fill in section 10 – or V5C/2 – and give it to you. The vehicle is either registered to you with the DVLA online or by post. A new V5C will be issued to you within 1 week (online) or 4 weeks (by post). If the vehicle is registered to you online, the seller will need to destroy the previous V5C car registration document.
MOT Certificates
If the car you're buying is more than three years old, it should have at least one current MOT 'certificate'. For MOTs carried out since 2005, you can check the past results of a vehicle's MOT tests online. To do this, you'll need the vehicle's registration number.
This online check will give you the date, recorded mileage and details of any advisory notice from each MOT test. Be sure to check the mileage recorded every year as MOTs gives you a consistent history of the car you want to buy. MOT certificates also only prove a vehicle met the test requirements on the day. It's not an indicator of its general mechanical condition.
A reputable dealer normally arranges a new MOT if there's 6 months or less left on the current MOT.
Service History
As a vehicle gets older, you'd expect to gather more and more receipts for repairs, parts and servicing – not to mention the record of MOT tests. Be wary of a car with no service history (unless it's nearly new) or one with very sketchy records. This indicates one of three things – either the current owner isn't very good at keeping records, the car has been neglected, or there's something in its past that is being covered up.
The car's service book should be stamped to show when scheduled servicing was completed, including both the date of the service and mileage at the time. Main dealer stamps hold more weight and value than if a service is performed by an independent garage or even by yourself. That said, a sheaf of original receipts detailing the work carried out is more important. You may also find, however, that a car's service history is now held online by the dealer or stored electronically in the car itself.
Check the records tell a consistent story, especially when it comes to mileage. Look for signs of persistent/recurring problems too as it can point to something that may cause future issues.
History Checks
A dealer must take all reasonable steps to check a vehicle's history and to verify the accuracy of the recorded mileage. Ask the dealer for more details about checks they've carried out and what they found. Under the Consumer Protection from Unfair Trading Regulations 2008, the dealer can not give false or insufficient information about a car and any checks carried out.
When buying a car privately, there's more responsibility on you to make your own enquiries by asking the right questions and inspect the car thoroughly. The AA Cars used car checklist can help with this. A car data check or vehicle inspection by an independent professional will give you peace of mind and help you avoid making what could be a very costly mistake.
Dealer Warranty
Car dealers often include a used car warranty. If not, you may be offered one at extra cost. A warranty does not replace or substitute your legal rights, but it may be easier to pursue claims for repairs through a warranty policy than direct with the seller. Check the small print of your warranty carefully (especially if paying extra) as the level of cover can vary with each policy.