Warranties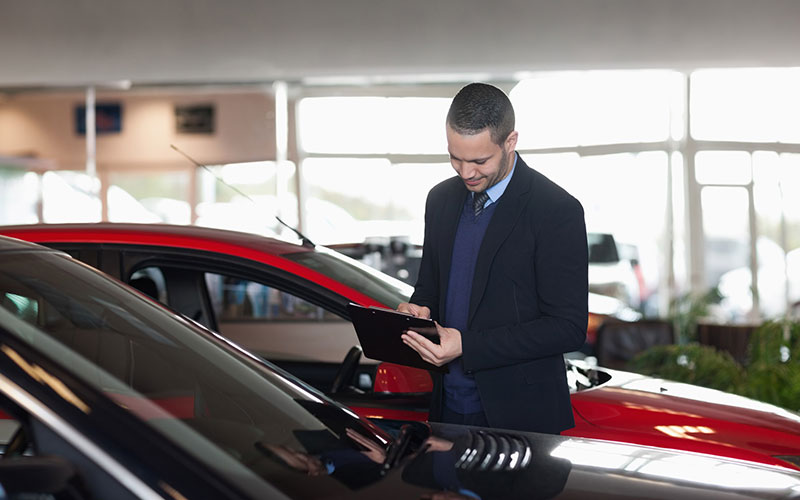 Check the small print very carefully.
New car warranties typically provide 3 years of cover, although some manufacturers offer up to seven years, which can sometimes come with mileage restrictions, and some offer less.
If you buy a used car, the balance of any remaining warranty should be transferable. Where a lifetime warranty is offered this is likely only to apply while the vehicle is in the hands of the first owner and is not transferable.
A vehicle purchased outside the UK may have a shorter warranty period than an identical vehicle purchased new from a UK dealer.
A franchised dealer will be able to confirm if there's any remaining warranty cover and whether it can be transferred or not.
Check terms and conditions carefully
Don't assume that the terms and conditions of the warranty on your next car are the same as the current one – they do vary between manufacturers.
- Generally you can expect not to be covered for 'wear and tear' – so that's at least tyres, clutch, brake discs and pads, but might also include components like the exhaust or even some steering and suspension parts.
- Generally you can expect cover for engine and gearbox faults as well as for faults with all other mechanical and electrical components including the fuel system and cooling system.
- It's normal to get a longer period 'structural corrosion' and paintwork warranty alongside the mechanical and electrical warranty, but definitions as well as terms and conditions can vary considerably.
- Failure resulting from accident damage may not be covered.
- Not all warranties cover consequential damage – damage to one component caused by failure of another that's not covered by warranty.
- Some warranties include free breakdown cover but this may not be for the same period as the warranty, and may not be transferable.
Service history
A car manufacturer can't insist as a condition of warranty that you get a car serviced by a franchised dealer, but you must ensure that it is serviced to the manufacturer's schedule using manufacturer approved parts.
- Check the service record to satisfy yourself that there is nothing that might invalidate a future warranty claim – DIY servicing with no receipts for parts for example.
- Pay attention to the mileage/time window within which servicing must be completed.
Dealer warranty
Again it's important to check the small print very carefully as conditions and the extent of cover can vary a lot from policy to policy, and is likely to be less comprehensive than with a manufacturer's new car warranty. You'll need to check:
- The claim limit – either for individual claims or within a specified period.
- The excess charge – the amount you have to pay towards any claim.
- The faults/components covered.
- Any mileage or age restrictions on claims?
- Any qualifying period before a claim can be made?
- Any restrictions on who can carry out repairs?
- Specific exclusions. For example, wear and tear or consequential losses
- Betterment – you might have to pay a contribution if repairs would increase the vehicle's value.
Remember that a warranty does not replace or substitute your legal rights – though it may be easier in some cases to pursue a claim for repairs on a faulty car through a warranty policy than direct with a dealer who sold you the car.