Explained: Driver assistance safety features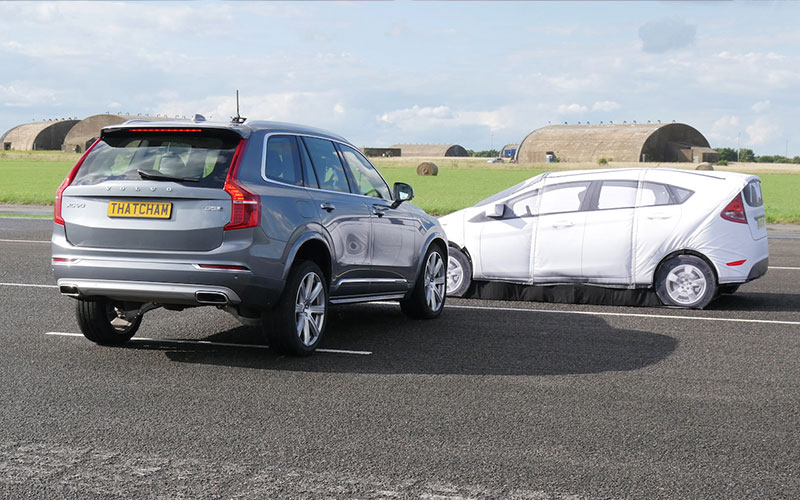 While tech developments like electrification and touchscreen systems might be in the spotlight at the moment, car safety remains a top priority for manufacturers.
The latest breed of new cars come with all kinds of advanced driver assistance systems (ADAS for short), or safety assists. These features can be complex, spawning multiple acronyms and new, specialised terms.
We now have BLIS, AEB, LKA and a host of others you might see advertised in brochures and adverts. But don't worry – if you're struggling to get your head around all this jargon, here's a run-down on what these terms mean and what they actually do.
ACC – Adaptive cruise control
Many of us now have cruise control in our cars, but the next step is ACC, or adaptive cruise control. Whereas cruise control can only hold the car at a set speed, but not brake the car, adaptive systems can slow down and speed up the car without any involvement from the driver. It's great on busy motorways and dual-carriageways.
AEB – Autonomous Emergency Braking
One of the biggest advances in recent years, AEB is now fitted to the majority of new cars, and will feature on plenty of used cars too. It helps to prevent crashes by automatically braking the car if it senses a collision. You'll usually hear a warning sound telling you to brake or steer to avoid an incident, but if you don't respond, AEB will brake the car for you as a last resort.
BLIS – Blind spot information system
BLIS, or blind spot monitoring, is becoming more commonplace on new cars, and it's a very useful system if you do a lot of motorway driving. These systems tell you if there is a vehicle in your blind spot – often by a light flashing on the door mirror. This makes it easier to know when it's safe to change lane.
Drive attention alert
Driver attention alerts (or driver monitoring systems) can track you as a driver and your inputs. It can warn you if it senses a lack of concentration, and tell you to take a break. Some systems take it a step further – Subaru, for example, uses cameras tracking the driver which can sense if they take their eyes off the road.
E-call/Emergency call
Many cars are more 'connected' than ever before, and plenty now come with integrated e-call systems. If your car is involved in a crash, it can automatically call the emergency services for you and alert them of your location, making this a potentially life-saving system.
ESC – Electronic stability control
Now mandatory on new cars, electronic stability control can cut power and even brake individual wheels if the system detects that the car is about to skid or lose stability.
HBA – High Beam assist
High beam assist automatically dips the headlights if it senses an oncoming car or vehicle ahead. It means you can leave the high-beam on and trust the system to dip it for you (depending on traffic).
Lane departure warning
Here's another system that's becoming more commonplace. Essentially, you'll get a warning alert if you start to cross a white line on a road. On some cars, the steering wheel vibrates instead.
LKA – Lane-keep assist
On top of lane departure warning, some cars also have lane-keep assist. If you ignore the warnings, lane keep assist can tug the steering wheel to help keep you in your lane.
Matrix LED headlights
Once reserved for high-end models, matrix LED headlights are becoming more commonplace across the board The lights feature individual LEDs and can divert the light around oncoming traffic to avoid blinding other motorists – giving you a better view of the road.
RCTA – Rear cross traffic alert
Think of this as AEB but for the rear of the car. It works when you're reversing out of a parking spaces, and will warn you if there's something in the way. Some systems may brake the car if needed. It also works when reversing into parking spaces, to help prevent bumps.
Traffic sign recognition
This clever system uses a camera to capture road signs and show them on the instrument cluster or head-up display. It's especially useful for showing you the correct speed limit, though most systems can pick up one-way and no-entry signs as well.