Compared with engine spec and extras, colour is hardly a crucial decision, but if you choose the wrong colour, you might find it harder to sell at the best price when you come to sell it on.
Metallic paint has been the most popular optional extra on new cars for many years – not only does it look good, it can benefit your pocket in the long run, too.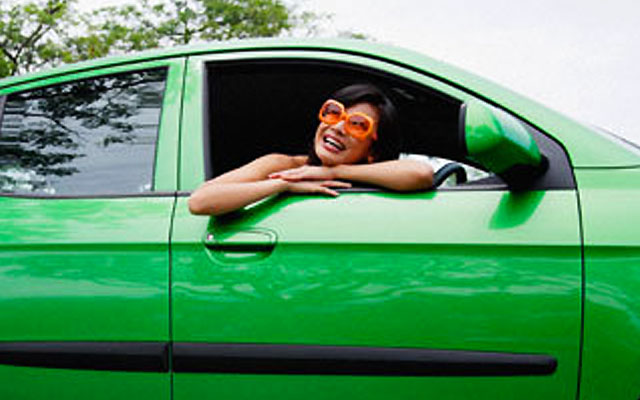 Grey is the new black
Silver was the most popular new car colour through most of the 2000s eventually being overtaken by black, which held the top spot for four years from 2009 to 2012.
White was the most popular colour in 2013 and held the top position until 2017 when black regained the top spot with a fifth (20.3%) of new car sales.
The Society of Motor Manufacturers & Traders (SMMT) have just published their round-up of new car registration data for 2018 and for the first time ever, grey has become the most popular new car colour in the UK, accounting for 20.9% of new car sales in 2018. Silver has fallen out of the top five and accounted for only 9.3% of sales.
But is grey really just silver?
If you're wondering whether there's a difference between grey and silver, you're not alone. However, as the BBC reported, they are in fact 2 different car colours.
Contrary to popular opinion, the difference isn't down to metallic paint. You can have metallic grey as well as silver.
The Nissan Qashqai comes in both a "gun metallic" and "blade silver" finish. A spokesman from the company said: "Silver aims to replicate the finish of silver the metal, whereas grey is the colour grey."
Hopefully that clears things up...
What were the most popular new car colours in 2018?
Grey

20.9% (495,127 registrations, up 1.2% on 2017)
Black

20.2% (down 0.1%)
White

18.3% (down 0.7%)
Blue

16.1% (up 0.2%)
Red

10.0% (up 0.1%)
Silver

9.3% (down 0.7%)
Orange

1.1% (up 0.4%)
Green

0.9% (down 0.2%)
Bronze

0.4% (down 0.1%)
Beige

0.4% (up 0.1%)
Henry Ford famously offered the Model T in 'any colour so long as it's black', but today of course you can get virtually any colour you like.
The SMMT's figures show that we're still pretty conservative when it comes to car colour though and it's been nine years since there was a primary colour in the top three.
Blue continues to hold a solid fourth place.
Colour and design
Picking the wrong colour could make a car harder to sell but tastes do change. In the early 2000s white was really only considered suitable for delivery vans and police cars but it rapidly grew in popularity and has been in the top three since 2013.
Bright colours suit sports cars and hot hatches, but do they look as good on executive cars, where silver, black or grey is usually the colour of choice?
Most models will look smarter in certain colours as the manufacturer may have had a particular colour in mind as the car was designed.
Another aspect to look at is the colour of the trim. On a car with a dark body colour, a light-coloured trim may look smart, but it might not be so practical if your car's at the mercy of family wear and tear.
Are some colours more likely to be stolen?
Want to know if some colour cars are more likely to get stolen? There's no strong link between car colour and theft.
A 1998 AA survey found that red and blue cars were the most popular target for thieves. Blue and red also happened to be the most popular colours on the road at the time though.
Colours on used cars
If you're buying a used car, check the colour matches the description on the registration document. Any changes in shade from panel to panel may indicate accident damage.
What is the safest colour?
We can't say that one colour's safer on the road than any other.
Studies have looked for links between colour and accident rate, to see if it's possible to prove that certain colours are more visible – and therefore safer – than others.
A study in New Zealand (published in the British Medical Journal in 2003) looked at the effect of car colour and the risk of injury in a crash, and suggested that silver is the safest colour. But there are so many factors involved in an accident that it's impossible to be certain. The result could be influenced by the type of driver that typically buys a silver car, the driving conditions or the safety equipment fitted.
Could it be AA yellow?
Our own Populus survey in 2011 found that yellow topped the poll of colours considered to be the safest.
Edmund King, AA President, said, "We were not surprised that yellow comes out top as it is the colour selected by the AA to make our patrol vehicles more visible. There is also research on conspicuousness of vehicle colours which backs this up.

"Before the 1980s, yellow was perceived as the 'safe' colour for utility vehicles, and this may strongly influence the choice of older generations. In bad light some car colours are easier to spot than others hence the importance of using your lights when visibility is poor.
"We certainly believe that yellow AA patrol vans are easier to spot on the hard-shoulder but we accept that not everyone wants to drive a yellow car."
People also ranked white (13%) and red (12%) as the safest colours, perhaps because of their high visibility.
(updated 18 January 2018)