10 top tips to help improve your car's fuel economy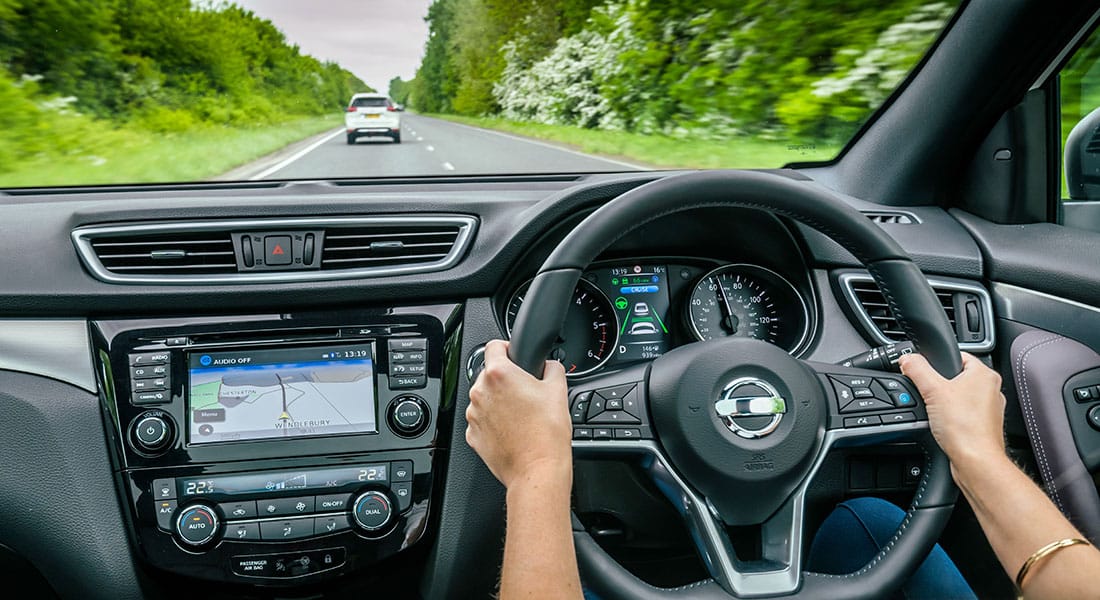 Worried about the cost of fuel? Here are some great ways to easily reduce your costs
It's impossible to not have noticed the rising costs of fuel in recent months, with records being set for the price of both petrol and diesel.
Many motorists are now forking out more than £100 to fill their car's tank. While switching to an electric or fuel-efficient car is a great way to bring your running costs down, for many this isn't a viable option.
So what can you do to help improve your vehicle's fuel consumption and subsequently bring your running costs down? Here are 10 top tips.
Think ahead while driving
A key part of fuel economy is simply down to the way you drive your car. If you are harsh on the accelerator and sharp on the brakes, your vehicle will use noticeably more fuel.
To address this, it's a good idea to start looking ahead in the road more – and if you see you're going to have to brake a few hundred metres along the road, ease off the accelerator sooner, and then you won't have to be as hard on the brakes either to slow the car down or bring you to a stop.
Change to higher gears earlier
Linking to the above point, if you're wanting to use less fuel, it's a good idea to change to a higher gear sooner. You don't want the vehicle to be sluggish (e.g. don't go up to sixth gear at 20mph), but if you move up a gear even 1,000rpm earlier than usual, you'll notice a marked difference in fuel usage over a period of time.
So as tempting as it might be to get to the red line on your car's speedometer, consider changing up way before this. Even if you have an automatic car, these normally let you change up manually with the gear shifter or even with paddles on the steering wheel in some cases.
Check your car's tyre pressures are correct
Fuel economy aside, it's a good idea to regularly check your car's tyre pressures to ensure you're not compromising safety by driving around on underinflated tyres.
However, not having your tyres at the correct pressure can also result in you needing to use more fuel. You can usually find the recommended tyre pressures in 3 places – inside the fuel filler flap, in the front door shuts and also in the vehicle's handbook. Once you've found this out, most petrol stations have air machines that can quickly top up the tyres to the correct levels.
Don't drive with the windows open
When the weather warms up, it's very tempting to crack open a window to let more air in the car and cool you down.
However, if you do this on the move it can have a negative effect on fuel economy, particularly at higher speeds. That's because it creates more drag, which essentially means the car has to work harder to get up speed, therefore using more fuel in the process.
Only have the air conditioning on when needed
Though you should never drive around at an uncomfortable temperature, be mindful of not using your car's air conditioning or climate control more than you need to, as it could have a very negative impact on fuel economy.
Having it turned on puts greater strain on the engine and subsequently uses more fuel. Some cars also have a 'driver only' setting for the air conditioning if you're travelling on your own.
The same also applies to other electrical appliances in the car, such as heated seats and demisters.
Empty your car of any unnecessary weight
The more weight in your car, the more fuel will be required to get it up to speed, so it's worth having a good clear out of any unnecessary weight. This is particularly true of the boot, especially if it's full of clutter. Empty it out and only keep the things you need.
If your vehicle also has removable roof bars on, take them off as these will also increase fuel usage as there will be more drag created. If you want to go a step further, you could think about driving around with less fuel in the car and topping up more regularly – such as always keeping the tank between a quarter and half a tank of fuel.
Keep your car serviced
At a time when the cost of living is so high, it can be tempting to skip maintenance and servicing to save money. However, this may end up more expensive in the long run because if faulty components are not spotted, it may result in more damage being done, as well as compromising vehicle safety.
However, a newly serviced car with new oil and clean filters will also run more efficiently and mean less fuel needs to be used. If you've recently purchased a used car - and the manufacturer's warranty has expired - it's worth investing in a AA used car warranty that will cover any unexpected service and repair bills. It also includes 12 months free AA basic breakdown cover.
Avoid idling and use stop/start
Keeping your car's engine running while stopped for any length of time is not only bad for the environment, but it also means you will use more fuel too, harming fuel economy significantly.
So if you're parked up, avoid leaving the engine idling and turn it off to maintain fuel supplies. Similarly, if you have a newer car with stop/start technology, have this turned on so that it automatically cuts in and out when you're in traffic or waiting in traffic jams.
Consider using cruise control
If you're driving somewhere that a constant speed can be maintained, such as on a dual carriageway or motorway, you could think about activating your car's cruise control, if it's fitted.
This helps to keep the car at a constant set speed, helping the engine to run at similar revs, and not forcing any sudden extra power to be needed, which would result in more fuel being used.
Avoid making any trips that could be done by walking or cycling
This last point might not actually be about how to make driving more efficient, but is worth thinking about nonetheless.
If you're only doing small journeys, if these could be done by walking or cycling, you should try to adopt these methods instead. That's because short trips don't allow the car to get up to temperature, and not only waste fuel, but won't do the engine much good generally over a sustained period.
It will also help to reduce your annual mileage, which may result in cheaper insurance premiums.