Top tips to buy a car unseen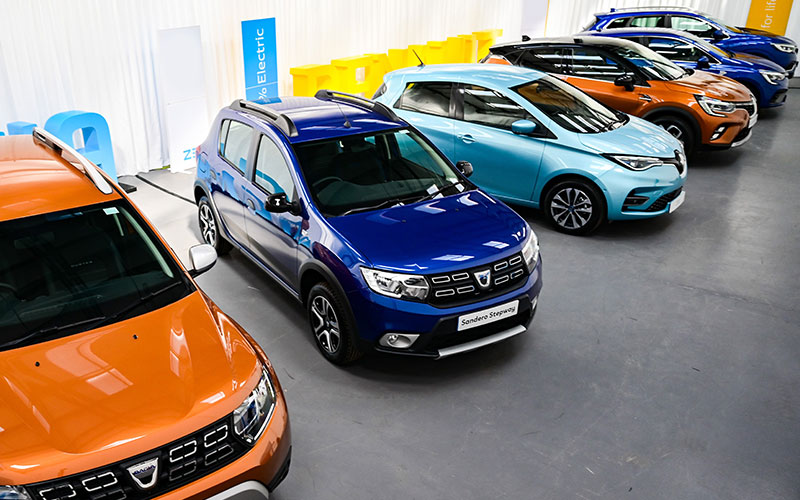 A car is often one of the biggest purchases people make. That's why the idea of spending a lot of money on a vehicle without seeing it first might seem a worrying prospect.
However, three years on from when the first Covid-19 lockdown, new analysis by AA Cars has revealed a shift in the way many buy their cars.
In fact, a growing number of consumers are now buying their cars unseen, with a recent AA survey revealing that 21 per cent have bought a vehicle this way*. It's used cars that accounted for the greater percentage of 'unseen' purchases, too. A further six per cent also say they would consider buying a vehicle this way in the future even though they haven't already*.
Buying a car unseen allows you to have far more choices and increases the likelihood of getting the exact car you want, rather than settling for something less. There are a number of pitfalls and things to be aware of if you're purchasing a vehicle without viewing it first, however. Here are some top tips for safely and confidently buying a vehicle unseen.
Do lots of research beforehand
Regardless of how you're buying a car, research should be your best friend. It's always best to know as much as possible about a car before buying it, so it's worth reading reviews, buyer guides and watching videos too.
There's no substitute for getting in the driving seat, though, so it might be worth visiting a local dealer with a similar vehicle in stock, just so that you know you can get behind the wheel comfortably.
Check the vehicle's history online
Continuing with the research theme, another top tip is to check as much of the history about a car online as possible. The first step is to use the government's free MOT history checker. Not only will this be able to tell you the current MOT status of a vehicle, but you will be able to see any advisories or reasons why a vehicle has failed its MOT. If there are any advisories on the most recent MOT listed, you want to make sure these have been addressed before buying. Also if a car has a long history of failed MOT tests, it shows it's been neglected and likely isn't a good purchase.
After this, you should pay for a history check of a vehicle, often known as an HPI check. This report is able to tell you various things about a vehicle that might have otherwise been hidden, including if any finance is outstanding on the vehicle, if it's been written off or scrapped by the DVLA, among other vital checks.
Are you buying from a reputable dealer?
If the car all checks out after this, the next thing you want to do is vet the dealer itself when buying unseen. Have a good look at the firm's website, look at online reviews and also check their social media pages. It's an idea to check the name out on Companies House as well.
It's worth adding another degree of caution as there have been a number of high-profile cases where a genuine dealer has been fraudulently impersonated, however.
Ask for photos and ideally a video from the seller
You should never just buy a car from a dealer through online channels (unless that is what they specialise in), and it's why you should always pick up the phone and give them a ring. Ask them plenty of questions, and if they seem shady or unwilling to answer or help, it should raise alarm bells.
After this, you want to get as many photos as possible of the car from the dealer, preferably in different lights and angles. You ideally want a video too, and if possible try and do a video call or FaceTime with the dealer when they're with the car. Not only will this validate that the car is 'physical', but it's a great time to continue with the question and get them to show certain areas of the vehicle in greater clarity than photos on their own would show.
Be aware of cars that seem too cheap
When buying a car, regardless of whether it's in person or not, it's always worth having the saying 'if something is too good to be true, it probably is' in your head.
It's particularly true when it comes to price, as if a car is offered for sale at a much lower price than the market average, it should raise suspicions.
Make sure the car comes with a warranty and return guarantee
When buying a car unseen, it's even more important to have a guarantee or warranty in place in case of any issues.
Many dealers that offer to deliver cars and sell remotely now advertise '14-day money-back guarantee' if there are any issues with the vehicle, so we'd ask that there's the option for this. Most dealers supply used cars with a three-month warranty as a minimum, but ideally, you want this to last six or 12 months. An aftermarket used car warranty can also be purchased for additional peace of mind.
Have the vehicle inspected by an independent person
If you don't have time or want to travel to view a car before buying, having it inspected before purchasing is a good idea. The AA offers vehicle inspections, which cover up to a 206-point check and include a photographic report and a detailed physical and mechanical inspection.
Priced from £142, this is a fantastic way of ensuring that the used car is up to the standard you expect and hope for it to be before purchasing.
Getting the car delivered
If the independent inspection validates that the car you're wishing to buy is a good one, you can now need to think about how you're going to get the car. You could pick the car up yourself, but an easier option is to have the vehicle delivered for you.
If the car is for sale locally, delivery shouldn't be too expensive, but if the car is coming from further afield, it may end up costing hundreds of pounds to have it transported to your address. The AA has partnered with AnyVan to offer trustworthy and affordable car delivery across the UK.
*Yonder Poll, AA Survey [November 2022].