Part exchanging: What you need to consider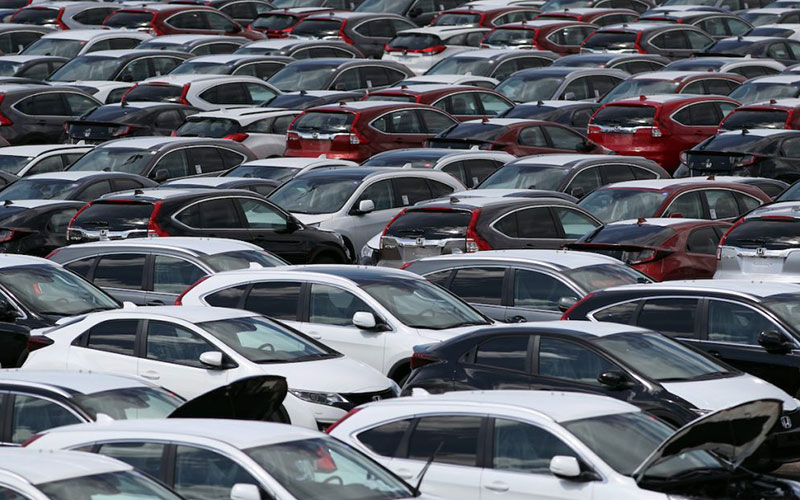 If you're looking into getting a new car and getting rid of your old one, you might want to think about part exchanging.
It's a relatively simple way of using your old car to help put towards the cost of the next one – and it's all covered in one transaction.
Here's what you need to know.
Do the research first
If you're looking into part exchanging, make sure you do your sums. Look on car marketplace websites to see what similar cars are selling for and judge how much you think it's worth.
Also, make sure you know how much you can spend on your next vehicle. This will help you narrow down what car you can aim for, and also gives the dealer a price range to work with.
Look around through different dealers too, as some may offer a better return for your old car than others. A Volkswagen dealer or specialist, for example, is far more likely to offer you a better price than a garage specialising in another brand.
Part exchange your car on PCP
With many cars bought through a Personal Contract Purchase (PCP) deal, you can either buy it outright with the final balloon payment or choose another one. By handing the old car back, you're effectively part-exchanging it for a new model.
If you want a new car but the current one you have has outstanding finance, it's possible to exchange it. But check with the dealer and finance company first to see if you can do that.
Dealers know what they're talking about
You might think you know how much to sell the car for, but a dealer needs to make as much profit as possible on every car they sell.
A dealer will often offer a lower price than you're expecting for your car. But if it's much less than you thought it would be, try and haggle to get closer to a price you're happy with.
They'll offer a price that factors in the car's age, mileage, condition and specification.
If the offer the dealer gives you isn't right for you, you can always walk away and take your business elsewhere.
Clean the car thoroughly
To help get the best price possible, keep your car in good condition. Before taking it to the dealer, give it a clean inside and out to give the impression your car's been well looked after.
If the vehicle has any scratches or kerbed wheels, it might be worth paying to have these repaired before part-exchanging, though it will likely be worth doing on newer, more expensive vehicles.
Get all the documents in order
To show how well you've looked after the car, bring receipts and documents for any repair or servicing work.
You should also bring the V5C registration document to prove you own the vehicle, as well as the service book, and vehicle handbook pack if you still have it.
Test drive before you exchange
If you've found the car you'd like to exchange for, make sure you take it for a test drive first. That way, you'll know if it's right for you.
It's a good idea to look at models that are soon being replaced. If it's coming to the end of a generation, dealers will be looking to get rid of stock. That means lower prices and a better chance of you getting a good deal.
How can we help?
You don't have to go to a dealer to see how much your car's worth. You can use our free car valuation service.
With our trusted partner Motorway, we can give you an instant valuation with live market data You can also sell your car quickly through Motorway, with the platform's network of 5,000 dealers able to compete and pay the most for your vehicle, which might get you a better price than part-exchanging.