What is a car history check and why it is important?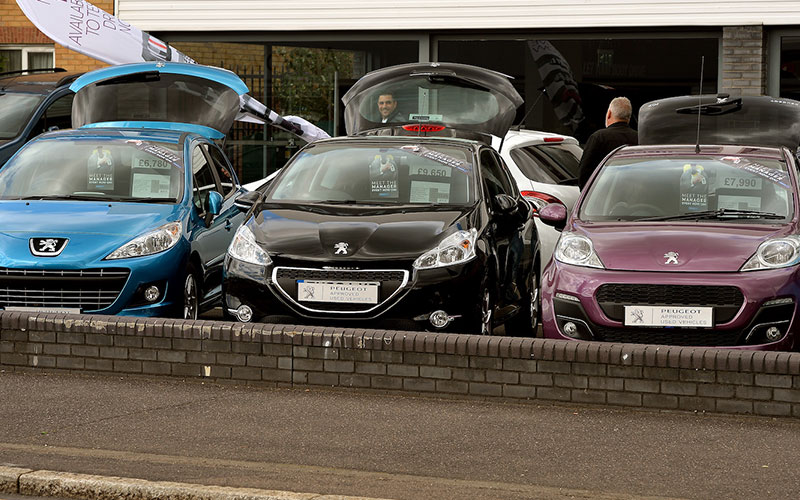 Thinking of getting a used vehicle? It's best to get as much information on it as possible before you buy. And that's where a vehicle history check can come in handy.
You can find free car information checks online, but paid vehicle checks will give you an almost complete overview of the vehicle you're researching. That means you can go into a sale with plenty of tools to get the best price.
But what is a history check and why is it important for you?
What is a vehicle history check?
In basic terms, a history check provides all the historical information on a specific vehicle. However, it doesn't include servicing history or specific component details – such as tyre pressures and cambelt change intervals.
By putting a vehicle's registration plate number into a history checker, you can find out an awful lot about a vehicle.
A free-to-use service, such as the government's own, will give you basic information on the model you're viewing, including:
- Vehicle tax expiration date
- MOT expiration date
- The date of registration
- Statutory Off Road Notice (SORN) status
- Colour
- Engine size
- Year of manufacture
- CO2 emissions
- Current vehicle tax rate
- But other paid options, such as our own Vehicle Check service, will provide you with a lot of extra details on top of the basics.
Details such as the vehicle's performance, fuel economy and emission statistics, registration and manufacture year, previous owners and any outstanding finance can all be found with a paid vehicle history check.
Why is a history check important?
While it may not be vital to buying a vehicle, we'd recommend getting one for additional peace of mind.
Seeing a vehicle only helps so much. In many cases, you won't be able to see a lot of the issues that a history check can reveal.
Using the AA Vehicle Check
From just £6 per assessment, our Vehicle Check service provides more than 80 pieces of information relating to the specific vehicle.
Customers can assess multiple cars at once, too. That means if you're looking at a handful of vehicles, you can have them checked at the same time and see which one is best suited to you.
Provided by market analyst experts HPI, the checks are insured. That means if any financial losses occur up the value of £30,000 due to any errors or omissions in the report, you'll be refunded.
With each check, you get details on:
- Outstanding finance or loans
- Insurance write-offs
- Mileage discrepancies
- Whether the vehicle's been scrapped
- Whether it's been stolen
- V5C and VIN matching
- Previous owners
The report from HPI, which you get instantly, also includes information on the vehicle's potential running costs, if the vehicle's plate has been changed and, based on other options on the market, what the vehicle's estimated value is.
By using data collected from the DVLA, the Society of Motor Manufacturers & Traders, the Police, Association of British Insurers and finance companies, the AA Vehicle History Check includes information from the most reliable sources.
This service can then be used together with our Vehicle Inspection service. Once you know the vehicle doesn't have any skeletons in the closet, you can check its performance under the hood.