What is a full service history and why do you need one?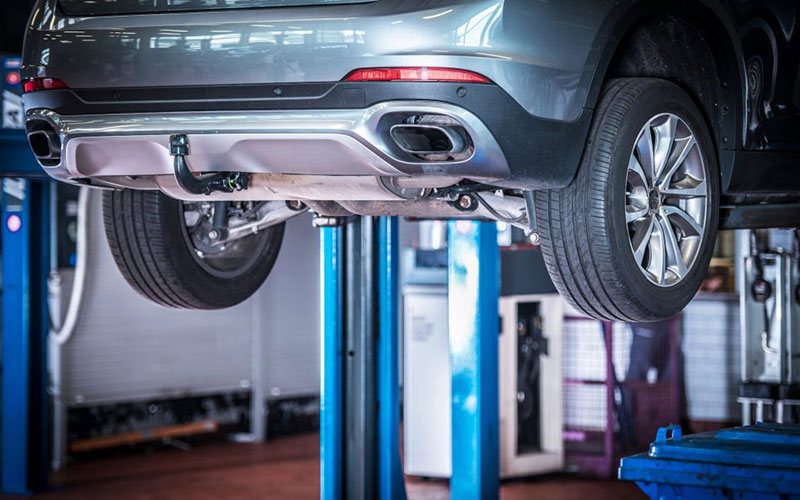 If you've been looking at used cars, you may have come across the phrase 'full service history'. It's used throughout the pre-owned car market, and shows that a vehicle has been well maintained.
For used vehicle sellers, having this can enhance the value of a model and help it stand out from similar options on the pre-owned market.
What's a full service history?
Usually shortened to FSH, a full service history means that a vehicle has been maintained in line with a manufacturer's service schedule and comes with all the relevant documents as proof. It also means that any paperwork for repairs is on hand.
By taking your vehicle to an approved dealer for each service or for any repairs, the vehicle will have full main dealer service history. This will help your car retain its value, especially with each service stamp being added on time.
If you go to a non-approved dealer but keep the vehicle serviced correctly according to the manufacturer's guidelines, the vehicle will have a full service history.
If you miss a service, your vehicle will only have a partial service history, which could affect the resale value. It may have been maintained very well, but the lack of a full service history can limit how much you sell it for.
Why is a full service history important?
When you have your vehicle checked over by manufacturer-certified dealers, you'll know the car is being looked at by the people who know the inner workings better than most. They'll be following the manufacturer's standards, so the car has the best possible chance of working as it should.
It also means that any repairs are carried out with correctly-sourced parts rather than others that might not be up to the same standard.
With new cars becoming more complicated to maintain, it's even more important to have the right people looking at your vehicle. They'll have the correct resources, so all work should be performed to the letter of the manufacturer's guidelines.
Using a certified dealer could be more expensive, but it'll provide more reassurance that your vehicle is working as expected.
How do I keep an FSH?
Each car comes with a service book which includes a recommended servicing schedule from the manufacturer. Follow what it says and make sure the garage stamps the book to prove the service has been completed.
After buying a used vehicle with an FSH, you should check the servicing schedule so you can continue to maintain it.
How can I tell if a vehicle has an FSH?
If a used car is advertised with a full service history, you should always ask to see it. If the dealer comes up with an excuse as to why you can't, it's likely the vehicle doesn't have one.
For older vehicles, you should be able to see all the relevant paperwork, including the service book. If maintained correctly, the service book will be stamped and dated for each check, with receipts and any additional paperwork kept on file too.
For some newer models, you can check the service history online. This means any certified servicing centre can access the vehicle's digital service record, which often offers more detail than just a stamp in the service book.