New or used car: How do I decide?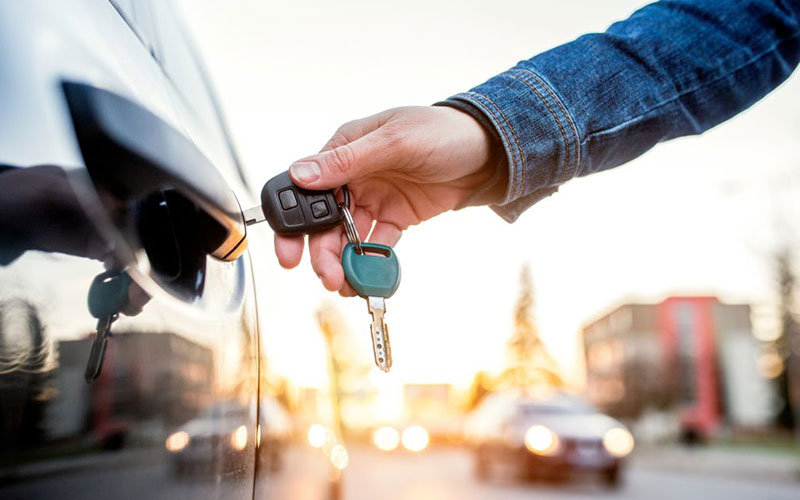 Looking for your next car? The choice can be overwhelming with so many things to think about. Once you've decided on your budget you'll need to work out whether you want a new or used car. Used cars are certainly popular with used car sales outnumbering new car sales by 3 to 1 in the UK, with around 8 million second-hand cars bought each year. But there are advantages to buying new.
So how do you choose?
Will my money go further with a used car?
The list price of a used or second-hand car will be cheaper than a brand-new car. And, in some instances, a used car might only be a year or 2 old or not have that many miles on the clock – so there can be some great deals to be had. You also need to factor in car depreciation. The value of a new car drops by roughly 20% the minute you leave the dealership. Certain makes of car depreciate faster than others, so do your research.
As well as the list price, you also need to think about running costs such as fuel, insurance, MOT and any repairs your car might need. Some new cars will have lower running costs than older second-hand cars so it's worth checking before you commit to a car.
Regardless of whether you're buying a car with cash or applying for car finance, we can help give you an idea of what you'd be eligible for and calculate what your repayment structure may look like.
How can I find out about a used car's history?
One advantage of buying a new car from new is knowing it's had no previous owners and hasn't been involved in any accidents. We pre-check all of our used cars to make sure we never advertise stolen or written-off vehicles. Our free history check tells you key information about cars listed for sale so that you can make an informed choice. To see this information, follow the 'view car history check' link on the car details page. Make sure you check the car's service history and MOT certificates as well.
Do used cars come with warranties?
New cars come with a manufacturer's warranty, which typically lasts 3-7 years or until the vehicle has clocked 60,000 miles. Some used cars will benefit from still being under the manufacturer's warranty, depending on their age.
No matter how well you look after your car, components can fail, resulting in costly repairs. An AA Warranty has been designed to protect you from this. If a covered component suffers an unforeseen mechanical failure we could help cover the cost of repairs. We even cover wear and tear on vehicles that have covered less than 60,000 miles and are under 5 years old at the time of claim. It's important to find out exactly what your car's warranty covers before you buy because even new cars can have faults. In fact, many breakdowns in new cars are caused by electrical faults, which aren't easy to fix at the side of the road.
When you buy a used car with AA Cars we offer 12 months free AA basic breakdown cover to give you additional peace of mind.
Are new cars better for tech and entertainment?
Technology is developing rapidly so if you're after the very latest in tech and entertainment you might be best with a brand-new car. You also get to choose your exact spec when you buy new. And they'll also have the latest safety technology to keep you and your family safe.
However, many 'nearly new' used cars have great tech and entertainment specs to rival brand-new vehicles including touchscreens, parking sensors and collision avoidance systems.
Make a list of the key tech and entertainment features you want on your next car and then research if you can get these on a used car.
How eco-friendly are used cars?
With government guidelines now in place for manufacturers to follow to help reduce carbon emissions, newer vehicles are likely to be more fuel efficient than their older counterparts. In some cases, the higher price can be better justified by higher miles-per-gallon and lower emissions.
Nearly new models can give great value for money with fuel efficiency and low emissions comparable to brand new cars – but at a much lower initial cost.
Used electric or hybrid vehicles can offer low running costs and the opportunity to take advantage of government cash incentives but you need to consider if these cars meet your needs and lifestyle.
Are trim levels better in new cars?
Heated seats? Leather interior? When you buy a brand-new vehicle, you can customise your trim to exactly what you want but this can be expensive. There's plenty of trim choice available across the used car market, you just need to shop around to find exactly what you're looking for.
You can search thousands of used cars from our network of dealers all over the UK so you're sure to find your ideal next car.
Image courtesy of iStock.