Audi a4 avant 2.0t fsi s line review
High levels of cabin quality easily beat the competition
June 2005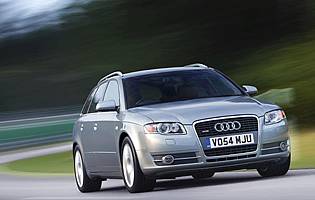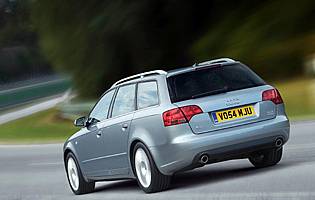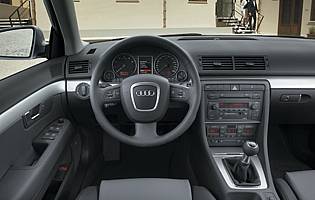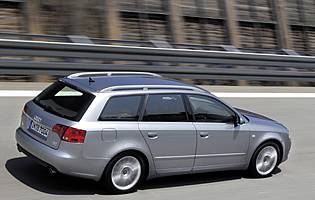 Overall rating

Likes:
High levels of cabin quality easily beat the competition
Huge choice of different engines and transmissions
Now a much more enjoyable and rewarding car to drive
Four-wheel drive is a useful addition to the car
Gripes:
Bewildering options list is long and potentially costly
Multitronic CVT gearbox is a disappointment
Corporate front end styling makes the A4 look like Audi's A3 from a distance
Petrol engines overshadowed in the economy and performance stakes by the diesel
The 'posh roader' craze might have polarised choice in the large executive car sector, but there's a lot to be said about the merits of estate cars in the compact premium market. Saloons are all well and good but not half as practical as buyers would like them to be. Audi's A4 Avant range has been one of the more popular choices, and this version boasts some welcome improvements over its predecessor.
Audi's upward change in fortune in recent years has seen the car maker become a more credible rival to BMW and Mercedes. Previously, dull designs and even duller handling forced the firm to play second fiddle as a 'nearly' company.
The regular arrival of new products, each one better than the last, has forced critics and buyers to think again; Audi's previous generation A4 was something of a watershed car thanks to its improved dynamics and impressive interior.
This was followed by the larger-than-the-competition A6 and the model discussed here: the latest generation A4. In Avant guise - Audi's decidedly upper class way of describing an estate - the car is as much a sports wagon as it is loadlugger. It might not rival a big Volvo for space, but for occasional heavy use it copes admirably.
Equally important is the car's ability to perform like the A4 saloon when you want to have fun. Luckily for Audi the A4 Avant succeeds. In fact, for some people it will prove more appealing. A V6 diesel Avant complete with quattro four-wheel drive could be the perfect premium, all-weather vehicle.
Our verdict on the Audi A4 Avant 2.0T FSI S line
It might not offer the raw riving thrills of a BMW 3 Series or the elegance of Mercedes' upper class C-Class, but Audi's A4 Avant is a sensible, balanced alternative. Its clean lines, impeccable interior, sporty handling and solid engineering have attracted many buyers. Factor in the Avant's added versatility and you've got very desirable car.