Used Range Rover Evoque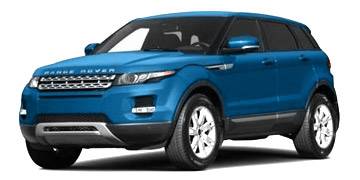 AA Cars works closely with thousands of UK used car dealers to bring you one of the largest selections of Land Rover Range Rover Evoque cars on the market. You can also browse Land Rover dealers to find a second hand car close to you today. All used Land Rover Range Rover Evoque on the AA Cars website come with free 12 months breakdown cover.
Expert Opinion
Calling the Range Rover Evoque the smallest, most fuel efficient Land Rover available - which it is - somewhat unfairly implies that it isn't a hulking brute of a car - which it also is. Except that it comes in a squashed, stocky package, which also qualifies it as arguably the most stylish Land Rover in the range. On the road it is pure adrenaline, taking just seven seconds to hit 60mph from standstill in the base model 2.0 Si4 turbocharged petrol model, and handling like the smaller, sportier cars that it takes its styling cues from. Inside the cabin there is an array of gadgets and buttons to entertain and to comfort, while the 575 litre boot (extended to 1,445 litres with seats down), in the five door model ensures maximum practicality. Off road it doesn't perform as well as some of its brothers do, but on the road there are few compact SUVs - or large SUVs for that matter - which can match it.