Used Chevrolet Kalos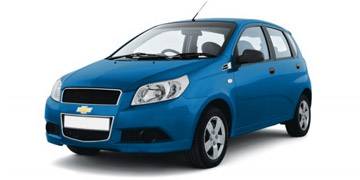 AA Cars works closely with thousands of UK used car dealers to bring you one of the largest selections of Chevrolet Kalos cars on the market. You can also browse Chevrolet dealers to find a second hand car close to you today. All used Chevrolet Kalos on the AA Cars website come with free 12 months breakdown cover.
Expert Opinion
Like many of the cars in the Chevrolet range, the Kalos was once badged and sold under the Daewoo name (which Chevrolet have since bought). A compact, affordable and stylish supermini, the Kalos has a number of competitors, but it manages to appeal with a clean design and look which is on the affordable end of stylish. The 1.2 litre petrol is the most affordable variation in the range, and while it lacks some of the power that some of its rivals offer, there is little need for a more powerful engine. A high roof line brings about plenty of interior space, providing comfortable room for four adults, as well as some luggage in the boot. Compared to its similarly powered but smaller rivals, the Kalos stands out, and while it might not have as much swagger or boast as much fun as those at the top of its class, it is a competent, and good-value used option.