Top tips for new drivers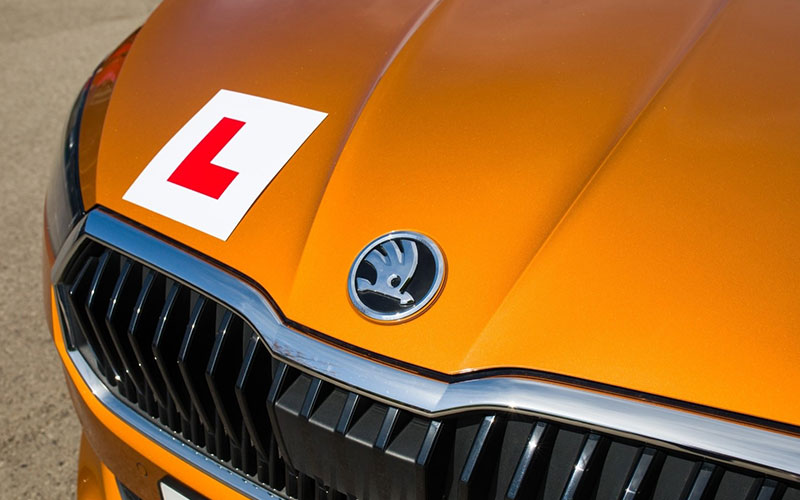 Passing your driving test and getting your driving licence can be one of the most exciting times of your life, giving you newfound freedom.
Whether you've been looking forward to turning 17 and getting behind the wheel, or have taken your test a little later in life, it shouldn't take away from the work you've put in to reach the achievement.
But though passing your test might give you newfound freedom, it's important to not get carried away. According to road safety charity Brake, one in five drivers crash within a year of passing their test, which is why it's important to be especially careful, and you will only keep learning. Here are some top tips for new drivers.
Consider getting some P-plates
While you might be ready to tear up or bin your L-plates, it's worth looking at buying some P-plates to put on your vehicle instead. Rather than red, these are green and can show other motorists that you've only recently passed your test..
Though P-plates, or similar, are mandatory in other countries, it's entirely voluntary to put them in your vehicle in the UK. If you're still gaining confidence, it's worth fitting them to your car until you feel ready to remove them.
Familiarise yourself with your car
If you've recently purchased your first car after passing your test, it might be noticeably different to drive to the vehicle you originally learnt it. The buttons might be in a different place, the speed readout might not be as obvious and the key car controls, such as the clutch, gearchange and brakes might be different, too.
It's why you should take the time to familiarise yourself with the vehicle, sitting in it when it's parked to help you get to grips with its features and controls, and then perhaps just drive locally for a short period as your acquainted with how it behaves.
Take it steady
Perhaps the most important tip as a new driver is to make sure you take it steadily. Only drive at the speed you feel comfortable at – within the law, of course – and remember speed limits are just that, and not a target. You do not want to become another statistic.
Don't feel peer-pressured to go faster by others, whether that be passengers or other drivers on the road that might try and 'bully' you.
Don't get over-confident
Linking to the above point, it's important not to be overly confident. When you've passed your test, you might feel like the greatest driver in the world, but the reality is far from that.
Even once you've got your driving licence, there's still lots to learn about being on the road, from car control to driving in varied weather and also in different environments and traffic. Don't take risks, and always try and drive sensibly.
Keep the number of passengers to a minimum
Many other countries have 'graduated driving licences', whereby there are measures in place for your first few years of driving. This can include curfews, as well as limits on the number of passengers under a certain age.
The UK is far more flexible than this, with no caps as such. That said, it's worth keeping the number of passengers in your vehicle to a minimum, especially as you likely won't be used to driving with many people in the car.
Avoid distractions
While keeping passengers to a minimum can help avoid distractions, it's worth taking further steps to avoid diverting your attention away from the road.
This can include turning your music off or to a reduced volume, as well as removing anything in the car that might preoccupy you or reduce visibility. If you're using a phone for satellite navigation, put this somewhere visible but which won't obstruct your vision, while any air fresheners or car stickers should be put somewhere out of sight.
If you're not using your phone for satellite navigation, we would recommend putting it somewhere out of reach, such as in the glove box, where it can't be a distraction. If you're using it as a sat nav, mute all notifications so that you aren't tempted to look at apps or use it when driving. Not only is this dangerous, but if you're caught using a phone while driving, you can get six penalty points and a £200 fine. If you've passed your test in the last two years, that will result in you losing your licence.
Additional tuition
While you might have passed your main driving test, there is still plenty left to learn behind the wheel. While optional, we would recommend doing additional tuition, especially if you're still lacking in confidence.
One of the most popular is the Pass Plus scheme. This gives around another six hours of driving with an instructor, including things you might not have done before – such as driving at night and on motorways. It usually costs between £150 and £200, but can help to bring your insurance premiums down as well.
Think positively!
Getting your driving licence is quite an achievement, and you'll have likely invested lots of time (and money) into passing your theory test and then your driving test.
While you might still feel like a 'beginner', it's important to remember that you are a good enough driver to have passed your test, and your confidence and ability will only keep improving with practice. It's always best to think positively!
Image courtesy of Skoda. Prices correct at time of publication [08/2023].