Most common issues AA inspectors find in used cars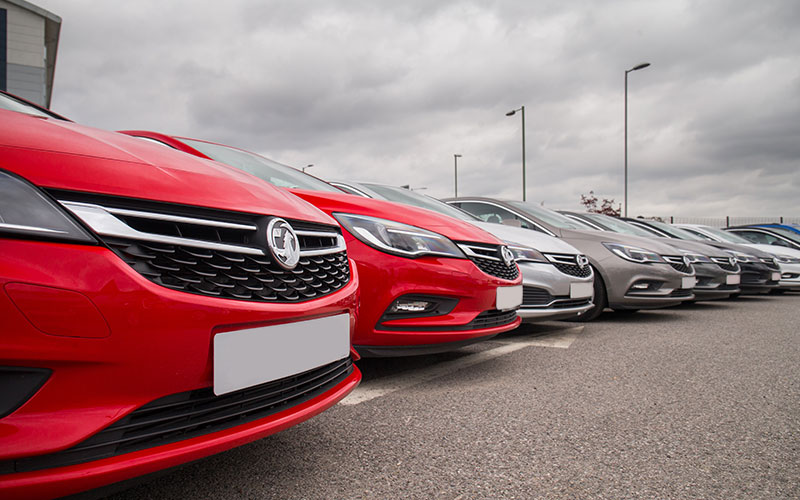 Used cars can hide a whole manner of problems. Here are some of the hidden issues our inspectors find.
Buying a used car is considerably cheaper than opting for a new vehicle while giving you access to a far wider range of models, too.
There are some slight unknowns surrounding a used car's history and maintenance, however, which is why it's worth having an independent pre-purchase AA vehicle inspection carried out.
This is where a trained independent engineer will assess the car on your behalf, carrying out up to 206 checks on the vehicle, including mechanical, exterior and interior inspections. You wouldn't buy a house without a survey, so why would you buy a car without having it checked first? A full photographic report is then produced to help inform you if it's a car you should or shouldn't buy.
A car is one of the biggest purchases that many make, and with our inspections starting from £142*, it could save you from buying a car with multiple major faults.
In fact, seven out of 10 used cars assessed by AA Cars have at least one fault, which can cost more than £1,000 to fix in some cases. A recent survey from AA Cars found that though 85% of would-be buyers would open the bonnet, 45% have no idea what they are looking for.
Our inspectors look at used cars of all shapes, sizes and brands on a daily basis, so what are the things they are most likely to pick up on? Let's take a look.
1. Brake issues
Having functioning and working brakes on a car is an absolute must, and it's one of the most crucial safety elements of your vehicle. So it's quite shocking that brake issues were ranked as the top fault found with used cars by our inspectors.
There are various parts that go into making sure brakes work, from pipes and pads to discs. The average cost to fix the issue was £400.
2. Signs of previous accident/damage
Every car listed on AA Cars goes through a basic vehicle check. This can tell you if it's previously been stolen, written off or if there are any traces from third parties. However, just because the vehicle hasn't been written off, it doesn't mean it hasn't been damaged and repaired in the past.
Signs of previous accident damage are the second most common faults our inspectors find when viewing used cars, with the cost of repairs massively varying depending on the extent of the damage.
3. Corrosion
In days gone by, a car rusting was almost a part of ownership. As cars have advanced, you might expect rust and corrosion to become less of an issue on used cars.
However, it's still the third most common issue our inspectors find when looking at vehicles. Though rust on the wheelarches might be quite easy to spot, corrosion in harder-to-see places can be equally troublesome and cost a lot to repair.
4. Clutch faults
A clutch is an instrumental part of your gearbox, and when it's not working properly or getting worn out, it can increasingly make your car undrivable. It's one of those things on a car you just want to work as it should.
However, clutch faults are a common thing our inspectors find with vehicles, and with an average repair cost of £600 to £800, it's something you want to be right.
5. Oil leaks to engine and gearbox
Not every oil leak has to mean an expensive repair, but it's something you'd rather a used car didn't have at all. It's a fairly prolific thing found on a pre-purchase vehicle inspection as well, with leaks to the engine and gearbox.
The cost to repair depends on its severity and where it's found.
6. Timing chain/belt fault noises
A timing belt or chain is instrumental to your engine's smooth running, and when there's a problem, it can cause further issues, and even require a replacement engine in some cases.
Though timing chains are designed to last for the lifetime of the vehicle generally, belts generally need replacing every five or so years. Faults with these are what you want to find, but our inspectors come across them fairly regularly. The average repair is a steep £800 to £1,200.
7. Existing body damage
Though repaired damage might be harder to spot, some existing body damage might be glossed over too.
Our inspectors have an eye for things like this, and it's why any existing damage is often spotted as part of this service. The cost to repair very much depends on the damage in the first place.
8. Diagnostic fault codes
When your car has an issue, it will likely throw up a code which will be flagged by the vehicle's on-board diagnostic system (OBD).
Our inspectors have special equipment that can read these codes to tell you what the problem is, with the average cost to repair whatever the issue is being £250 to £600 - though it could be higher.
Learn more about pre-purchase AA vehicle inspections here.
*Based on a Basic Inspection. Only available on vehicles up to 10 years old. Prices correct at time of publication [09/2023].