Converting a van into a camper: What you need to know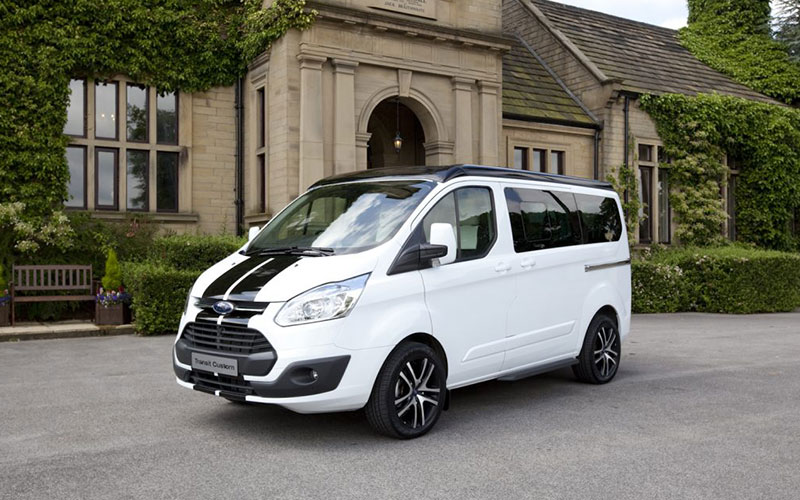 Campervans have always been popular, but recently they've become even more so.
The coronavirus lockdown has driven a surge in camper van-related interest, with many of us looking to them as a way to go on holiday without being beholden to guest houses, hotels or holiday cottages.
The downside is that campers can be quite expensive. Ready-built versions often come with a high price tag, and if they're not exactly how you want them, there's not much you can do to change the interior.
But what about buying a van and building your own campervan from scratch, exactly to your needs? It could be easier than you think. Here's everything you need to know about converting a campervan.
Set a budget
Although the upfront costs might still raise some eyebrows, buying a van and converting it should be much cheaper than buying a ready-made campervan.
To make sure you don't spend over the odds, set yourself a clear budget. Even the most affordable and simple conversions can cost around £6,000. Larger vans and more complex features can even run you into 5 figures, especially when you involve professionals. So make sure you know how much you have to spend.
It's worth considering that if you convert your van to a high standard, it could be a great investment as it's unlikely to lose you much money.
Decide on what you need in your campervan
A key advantage to creating your own campervan is that you can have it exactly how you want it. But to do this, you need to work out what you want and what you need from a camper van.
At a minimum, you should be able to expect a bed (or beds), cooking facilities, and some kind of table and seating. But if you have other requirements, now's the time to plan for them.
If you'll be mainly staying at campsites, then a shower and toilet might not be necessary – but you'll probably want a 240 volt electrical hook up so you don't drain the batteries. If you dream of true 'off grid' living, we'd highly recommend a toilet and shower. You could also look at renewable energy systems such as solar panels.
Big or small?
It's important to work out how much space you'll need. A key deciding factor can be working out how many people you want – the more people staying, the bigger you'll need the van to be. Each occupant travelling in the van will need a proper seat and an M1-tested seat belt. Whilst it isn't illegal to have side-facing seats, all seats should be forward facing for safety.
You should also consider other potential uses for your van. If you want to be able to drive it even when you're not camping in it, you might want to look at a smaller 'day van' – something like a Volkswagen Transporter, for example. These are much easier to park than larger vehicles, and will fit easily on a driveway. If you're looking at a larger van, you might have to think about putting it in storage when not in use, which is another cost to consider.
Look at ventilation
First of all, you need to design the layout of your van. You can do this from scratch or search for pre-designed layouts online that suit your needs. These are usually readily available for popular vans.
If you're choosing a panel van for your base, you'll need to fit some windows. This is usually the first job to do, and their location will depend on your chosen layout. Also think about installing skylights.
Next you'll want to install a ventilation system in the van. This should remove water vapour and heat from the interior – helping to create a much cleaner and more enjoyable experience.
If you're planning to install a toilet, shower or sink, you'll need greater ventilation.
Electricity and gas installation
Converting a van can be an exciting DIY project – and doing it yourself can save you money, too.
But there are certain tasks that you should enlist professionals for – namely the electricity and gas installation. Done incorrectly, both of these could jeopardise your safety, and that's not what you want when you're heading into the wilderness.
Don't forget insulation
Balancing ventilation with insulation can be tricky, but correct insulation is a must.
There are various ways of insulating a campervan, and one of the best is by also adding sound deadening at the same time. As well as helping to get the temperature right, this can create a greater sense of privacy in the campervan.
The best way to stop moisture being trapped is to add rubber matting for sound deadening, followed by the insulation itself then a vapour barrier and wood.
Fresh and waste water storage
If you want to make your campervan more than somewhere just to sleep, you need to consider both fresh and waste water.
Depending on the appliances (whether you have a shower or not, for example), you need to make sure you have enough water. You can either use external portable containers or fixed internal tanks – the latter being the most convenient, with most campervans having the tanks underneath the van and operated using 12-volt pumps.
And all this water needs to go somewhere – so you also need to plan where the waste goes. Again, it's best to go with an external tank, which, along with the pipes, needs to be easily accessible in case of any blockages.
Think about furniture
It's not just the van itself you need to look at – you'll also need some furniture. This includes beds, storage and anything else you might want in your van.
If you're a good DIYer, you can build your own, but many companies supply pre-built units designed for specific van types.
Look at re-registering it
Once you've converted your van into a campervan, you should look at having it re-registered. When done through the DVLA the classification of your vehicle will change from a 'van' to a 'motor caravan'. The DVLA is strict about the changes you need to make, which go far beyond putting windows and a bed in the van. The full criteria can be accessed at the link above, and you'll have to send pictures to the DVLA for them to approve the reclassification.
This might seem like a faff, but there are real benefits. To start, you'll get reduced insurance costs (which can be up to 50 per cent cheaper), cheaper MOTs and higher speed limits than a regular van – campers can do 70mph on a dual carriageway compared to 60mph for standard vans.
Think about timescales
If you're planning to hit the road within a few weeks of buying a van, you may be disappointed. Conversion can be a time-consuming process with some people spending up to a year adapting their van.
Getting professionals to help can speed up the process, but be aware that many firms have long waiting lists due to demand.
Is it worth the hassle, and should I buy one ready-done?
It's up to you if you want to use your campervan right away, and are happy to pay for the privilege, it's certainly worth looking at ready-made options.
However, it can be hard to find a converted van that's exactly to your tastes, and it's hard to be sure of the quality of some of the builds – especially if they've been done as affordably as possible. If you want to go down this route, we highly recommend getting a van independently inspected before buying to check the quality of the work.
Volkswagen Transporter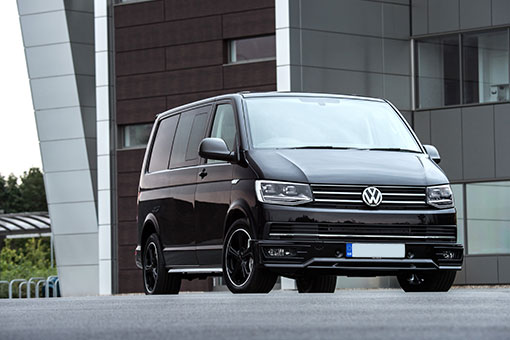 Undoubtedly one of the most popular vans to convert, the Volkswagen Transporter is a legend in campervan circles. Volkswagen will even sell you its own campervan (the California) from the factory, but given these cost more than £60,000 new, you can see the appeal of creating your own from the Transporter.
Models hold their value exceptionally well, so it can be an expensive route to go down – but if you want something that's good to drive and with a more upmarket feel, it's a great choice to convert.
Used Transporters start from £5,500 on AA Cars
Mercedes Sprinter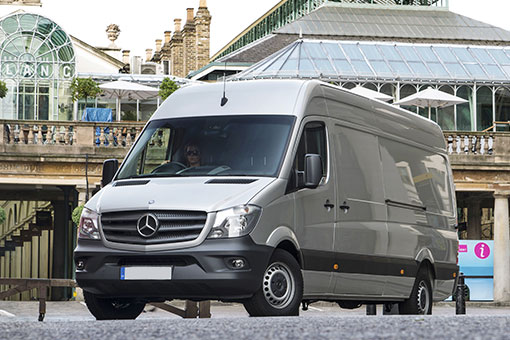 If you want something a bit larger than the Transporter, have a look at the Mercedes Sprinter. It's another van that has a more upmarket feel to it, while powerful turbodiesels make it great to drive.
Due to the Sprinter's popularity with haulage and delivery firms, there are plenty to choose from. Look out for the high roof versions and the long wheelbase models, as these will allow you to stand up in the van. Despite being a large van, the Sprinter is quite narrow, making it easier to drive down country lanes than other wider vehicles.
It's worth noting that Volkswagen Crafters produced up until 2017 are based on the same platform, before Mercedes and VW ended their collaboration.
Used Mercedes Sprinters available from £3,250 on AA Cars
Fiat Ducato
The Fiat Ducato is one of the most popular vans for companies coachbuilding dedicated camper vans, so it makes a lot of sense to consider this large offering.
While not as readily available as the Sprinter, it's another van that you can easily stand up in (on high roof versions), though it's wider than a Sprinter and not quite so easy to drive.
Used Fiat Ducatos start from £6,000 on AA Cars
Ford Transit Custom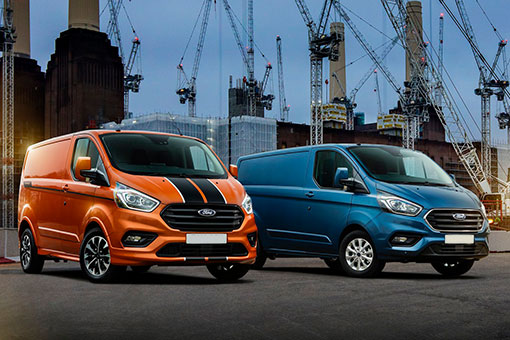 The Ford Transit Custom is Britain's most popular van, so it's not surprising that this mid-size Transit version is a popular choice with camper van conversions.
It's one of the best vans on sale to drive, while its efficient diesel engines mean you can expect low running costs. If you can stretch your budget a bit more, look out for an updated 2018 version, which features a far more modern interior and classier styling.
Renault Trafic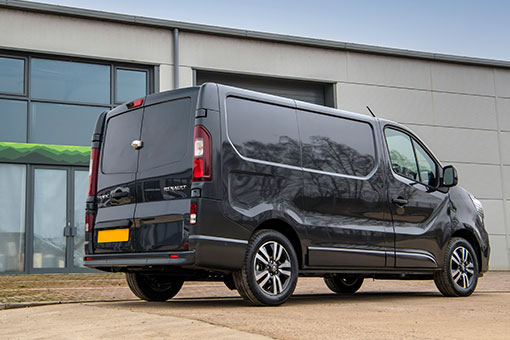 The Trafic sits between the Kangoo and Master in the Renault range, making it a great mid-size van to convert into a campervan.
The Trafic dates all the way back to the 1980s, but we'd recommend the second-generation van (from 2001) and the third-generation (from 2014). Despite looking different on the outside, these generations have identical interior dimensions – meaning there's plenty of fixtures, fittings and designs available to fit both of these vans when you're doing the conversion.
Vauxhall Vivaros (produced up until 2019) are essentially the same van, too, so it's worth considering this Vauxhall as well as the Renault.
Used Renault Trafics start from £2,250 on AA Cars
Prices correct at time of publication [02/2023].