How to check your car is ready for an MOT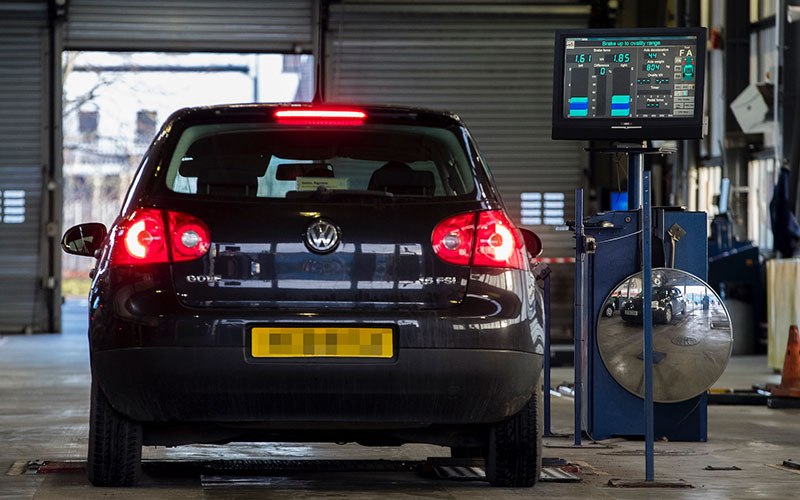 If you're selling a car and your MOT is due, make sure you get it booked in first. An MOT can improve your car's value – otherwise, you could put buyers off if it's due to expire soon.
If your car's more than 3 years old, it needs an annual MOT. This helps highlight potential problems and makes sure your car complies with environmental and safety standards.
And even if you end up not selling, you'll know your car is safe to drive. It's a good idea to check it yourself throughout the year, too, to make sure it stays in good condition.
Simple checks
If you're booking your car in for an MOT, take a look at our simple checks first. If you spot any potential issues, get them fixed before your test date so it doesn't fail.
- Give your car a quick clean. If it's full of rubbish or too dirty, the tester could refuse to test it.
- Make sure all the lights work. You may need someone else to help you with that, but if any don't work, replace the bulbs. They can still be replaced after an MOT, but it'll cost you more and the car would have to officially be failed first.
- Top up all fluid reservoirs where needed – that means oil, brake fluid and screenwash.
- Check the windscreen wipers for any cracks or tearing. Replace if needed.
- Look over the wing mirrors for any cracks and to check if it's held in place correctly.
- Check the tyre treads to see if they're deep enough. Use the 20p test described in our tyre test guide, but also make sure the rubber isn't cracking. Replace any that are damaged.
- Make sure the windscreen doesn't have any chips or cracks. Fix if needed, as any major defects will mean a fail.
- Look over the seatbelts and seats to see if all are working correctly.
- See if all the door locks work properly.
- Beep the horn to make sure it works.
Book before previous MOT expires
If you plan to continue driving the car after its MOT, you need to book it before the previous one expires. To check if you need one, enter your registration number on the government's MOT status checker.
It'll show you when your car last had an MOT at the top of the page. If the MOT's expired before your vehicle's been retested, you can't legally drive it on the road – unless you're taking it to your MOT.
Guide to the MOT
The test itself will take around an hour and checks almost all of the car. They areas checked are:
- Vehicle identification
- Brakes
- Steering
- Visibility
- Lights and electrics
- Wheels, tyres and suspension
- Body structure and interior
- Restraint systems
- Anti-theft
- Speedometer
- Noise
- Exhaust emissions.
If there are any advisories or faults, you'll be told when you pick your car up. The car will pass its MOT if there are no dangerous or major faults given.
'Advisories' highlight any issues with the car that could become more serious in the future. But these won't prevent your car from passing its MOT – meaning you can drive it away after.
If your car receives dangerous or major faults, your car has failed its MOT. You can't legally drive your car home if the car has received either of those types of faults, but this can't be policed by garages. You should get the problems fixed as soon as possible if you need your car urgently.