Best used hatchbacks for young families
Though SUVs and crossovers might have expanded significantly in popularity in recent years, a traditional hatchback still makes a great deal of sense for a lot of drivers.
Often delivering lower running costs, they're usually cheaper to buy than an SUV and many still offer a great deal of space – particularly for the young family audience we're looking at here.
Here are the 10 best used hatchbacks for young families.
Volkswagen Golf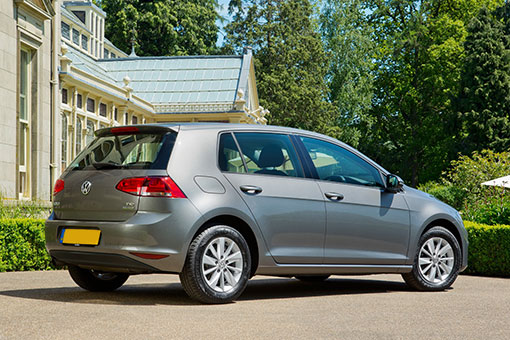 There's one hatchback that's impossible to ignore and that's the Volkswagen Golf. Across its many generations, it's always been a popular choice with families owing to its great build quality, reputation for safety and well-sized interior.
Thanks to its popularity (it remains one of the UK's best-selling cars), there's a huge choice on the used market, from low-cost runabouts to the latest £50,000 hot hatch models. But the pick of the range would be the seventh-generation car, sold between 2013 and 2020, for its upmarket interior, generous equipment levels and choice of versions – there are even hybrid and electric models available. You can pick up a 2013 example with 100,000 miles on the clock from £6,000.
Search for used Volkswagen Golfs on AA Cars
Honda Jazz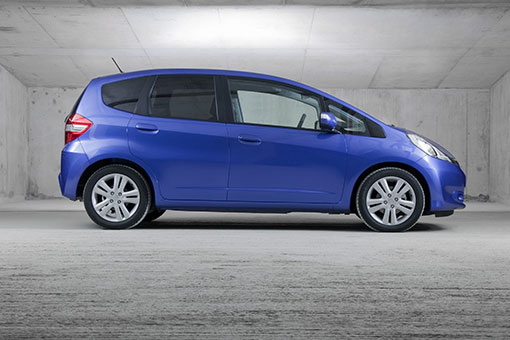 The Honda Jazz might not offer the most streetcred in the hatchback segment, but if you're happy to swap a bit of style in the name of practicality, this supermini-turned-MPV is a fantastic choice. The Jazz has been around for four generations, and prices start from as little as £1,000, though we'd recommend stretching to the second Jazz, launched in 2008, owing to its roomier interior and more modern design. Prices for these start from £3,000.
The build quality of the Jazz is fantastic, as is its reputation for reliability making this Honda a very dependable choice for families. Its 399-litre boot is a great size, while with the seats folded, it leads to a completely flat boot floor, which is rare in a small car.
Search for used Honda Jazz models on AA Cars
Skoda Octavia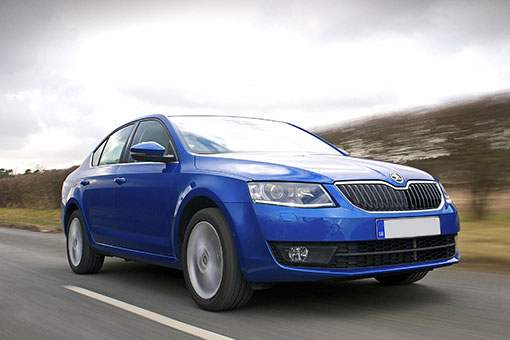 If space and practicality are a must for your family car, you can't do much better than the Skoda Octavia. Thanks to its almost saloon-like shape, it offers a lot more room than others on this list, with loads of space in the back for child seats and a huge boot measuring up to 600 litres – ideal for all the pushchairs and items that come with family life.
The Octavia has been on sale for a number of years, and used examples are now available for as little as £1,000. Across its generations, the Octavia has always been well-equipped and had a great reputation for reliability. If you fancy something a little sportier, there's also the vRS model, available as a petrol or diesel, that's worth considering too.
Search for used Skoda Octavia models on AA Cars
Nissan Leaf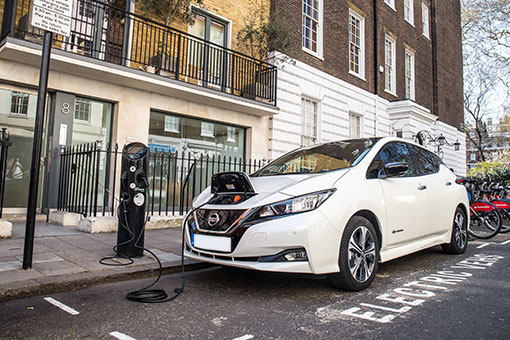 If you're looking to go electric with your next family car, but don't want it to cost the earth, you shouldn't look further than the Nissan Leaf. First introduced in 2011, it's now one of the UK's most affordable used EVs, with prices starting from just £5,500. However, early examples are limited by a poor range, so if the budget will stretch, we'd recommend upgrading to the second-generation Leaf, which came out in 2018.
There are two battery versions offered – a 40kWh and 58kWh, which offer a range of 168 and 239 miles respectively – while the Leaf is also generously-equipped, particularly when it comes to safety features to help keep you and your family secure. With a roomy interior, the Leaf certainly has plenty to offer. Prices for the latest generation of Leaf start from around £14,500 – around half of what you'd pay for a new example.
Search for used Nissan Leaf models on AA Cars
Hyundai i30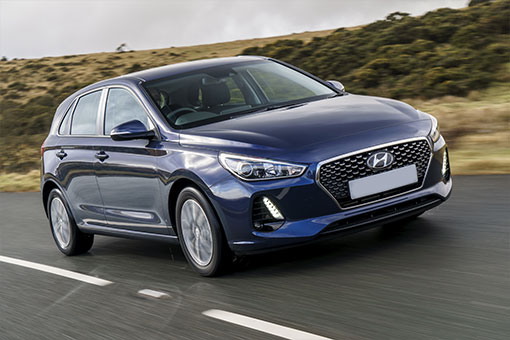 The i30 was the Hyundai that helped to start changing this brand's fortunes around, from a budget brand to a mainstream and increasingly upmarket player. With a good reputation for reliability, the i30 is also great value on the used market, with prices starting from just £1,500. But if budget allows, the third-generation hatchback, introduced in 2017, gets our vote.
Offering a far more modern look inside and out, it's also available with some particularly efficient engines, especially the 1.6-litre diesel unit. Standard equipment is plentiful on the i30, while it offers a good-sized boot too. With prices starting from £8,000 for a 2017-registered model, it remains terrific value.
Search for used Hyundai i30s on AA Cars
Seat Ibiza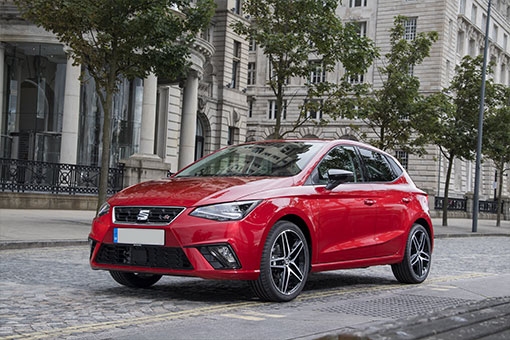 If you're looking for a slightly smaller car that still offers plenty of room, an ideal choice to 'downsize' into is the Seat Ibiza, particularly the latest generation car that reached showrooms in 2017. With a 355-litre boot and a practical cabin, it's very close in terms of practicality to cars from the class above.
The Ibiza is also comfortable and good to drive, while it offers a stylish design, particularly in the case of the sportier-looking FR versions. This Seat's engines are also particularly good on fuel, and should help to lower running costs. Used prices for a latest-generation Ibiza start from £8,500.
Search for used Seat Ibizas on AA Cars
Kia Ceed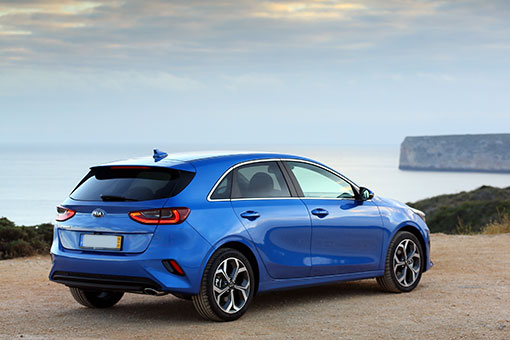 Kia's Ceed is another well-established player in the family hatchback class, and has been particularly successful for this South Korean firm. While its SUVs might now prove more popular, there's still a lot going for the Ceed, particularly the latest generation, which was introduced in 2018.
The Ceed is generously equipped across all trim levels while offering a good balance of comfort and sportiness behind the wheel. A practical, fuss-free shape also means it offers plenty of space for passengers. Newer versions will also be covered by Kia's class-leading seven-year warranty. Prices start from around £10,000 for a 2018-registered Ceed.
Search for used Kia Ceeds on AA Cars
Audi A3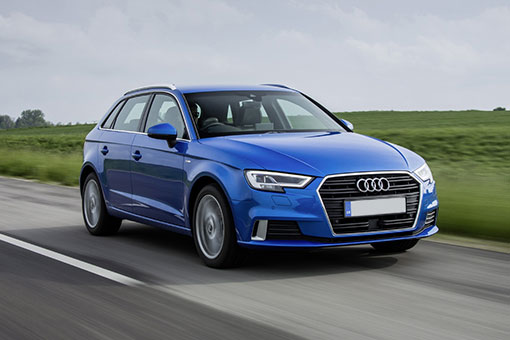 If you're looking for something a bit more upmarket from a traditional family hatchback, it doesn't get much better than Audi's third-generation A3, sold between 2012 and 2020. Though offered in three-door form too, when it comes to a family car, you really want to choose the more practical five-door Sportback car.
Its interior feels just as well-built and premium as Audi's far pricier models, while the cabin offers plenty of space and Isofix fittings that are ideal for keeping children safe and secure. Used A3s aren't quite as expensive as you might expect, with high-mileage examples of this age starting from £5,000, and sub-100,000-mile cars coming in from around £7,000.
Search for used Audi A3s on AA Cars
Vauxhall Astra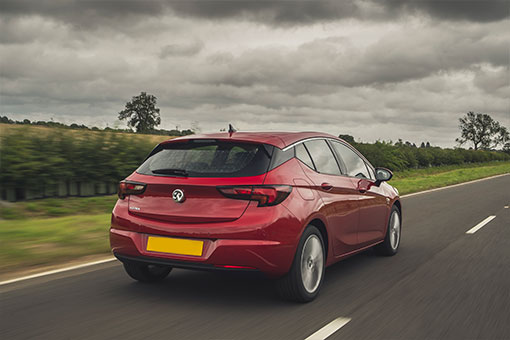 Another model that's proven popular in the family hatchback class over the years is the Vauxhall Astra, which excels thanks to its practical shape and useful touches – a highlight being its patterned boot floor that stops items from rolling around in the back. The seventh-generation Astra, sold between 2015 and 2021, is the one to get our vote, with prices starting from around £5,000.
It's brilliant value compared to many similar cars of the same age, while all Astra models come with a generous level of equipment as standard, along with a stylish design, particularly in the case of SRi examples.
Search for used Vauxhall Astras on AA Cars
Renault Clio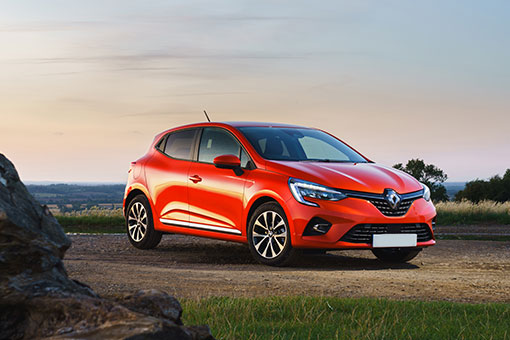 Last but not least we have the Renault Clio. It might be a model considered to be 'too small' for families in years gone by, but this latest generation – introduced in 2019 – is a far more practical choice compared to its predecessor, particularly with its 391-litre boot that's larger than lots of much bigger cars.
The latest Clio also offers a modern design, while getting a much higher quality interior than previous models. A choice of efficient engines is available, as well as an E-Tech hybrid model for those wanting something electrified. A used Clio of this age starts from around £11,000.
Search for used Renault Clios on AA Cars
Prices correct at time of going to press [02/2023].