September 2009
Peugeot 3008 2.0 HDi 150 Exclusive
308 family connections are obvious
September 2009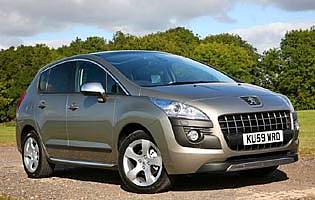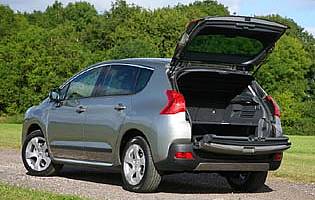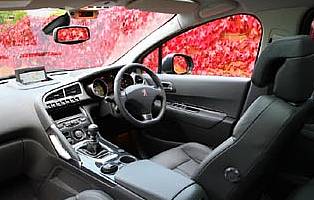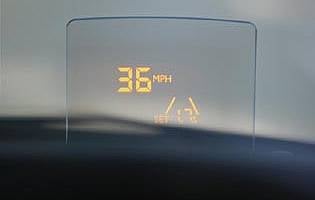 Overall rating

Likes:
Comfortable ride copes with variety of surfaces
Good low down engine performance for in-gear acceleration
Spacious interior with lots of storage
Families will love full length glass roof
Gripes:
Diesel unit runs out of puff at higher rpm
Central audio controls are small and fiddly
Auto hand brake release is noisy and lacking finesse
Boot design is clever but load level is high
Joining the ever-swelling ranks of crossover vehicles comes the Peugeot 3008, a model that attempts to combine the tractability of the C-segment 308 with the SUV qualities of the 4007. Using smart new transmission technology and a practical body it holds adventurous families in its sights.
With drivers, and families in particular, constantly demanding more from their vehicles the industry has responded with a range of crossovers that attempt to be all thing to all men. The latest such vehicle from Peugeot is the 3008, a model that the French manufacturer has designed to combine the vehicle dynamics of a regular hatchback model with the ride height and rugged looks of an SUV and the practicality of an MPV.
Positioned between the 308 hatchback and 308 SW estate in the Peugeot range, the 3008 is a chunky five-seater that sits slightly higher than the models it shares its lineage with. A practical interior features a split rear tail gate and boot floor that can be adjusted to sit at three levels. Masses of interior storage and the option of a full length glass roof boost the family appeal.
Two petrol engines are available; both 1.6-litres in capacity with either 120bhp or turbocharged 150bhp outputs. The more powerful of the two units boasts a six-speed rather than a five-speed gearbox. The three diesel units offer either 110bhp, 150bhp or 163bhp. The most powerful employs a six-speed automatic gearbox, the least powerful uses either a six-speed manual or six-speed electronically controlled manual while the 150bhp units is available with a six-speed manual only.
In order to live up to its rugged SUV looks, the 3008 can be specified with a new 'Grip Control' system that electronically controls the torque delivery to the front wheels, sending up to 100 per cent of the power to the wheel with the most grip. Five settings for varying scenarios can be selected using a control dial. Meanwhile, all 3008s feature an additional lateral damper at the rear in order to limit body roll when cornering on road and maintain a car-like feel despite the additional vehicle height.
Our verdict on the Peugeot 3008 2.0 HDi 150 Exclusive
Like its crossover rivals, the Peugeot 3008 makes good sense as a family vehicle by combing the tractability of a regular family hatchback or compact estate with the space and driving position advantages of a small SUV. With carefully considered practical elements such as the boot door assembly and adjustable boot floor it offers more than a regular c-segment model. The new transmission technology manages to offer practical benefits without the weight or spatial disadvantages of a four-wheel drive system, too.
Costs
Priced between the 308 hatchback and estate models, the 3008 offers a lot of versatility for its asking price. A sensible engine range helps reduce costs, with the 2.0-litre 150bhp diesel hard to beat as a halfway house between power and economy. Servicing costs should easily fall within family budgets although specification may need to be considered carefully to ensure decent residual returns.
Space and practicality
A spacious body is aided by the light and airy feel provided by the impressive full length glass roof on the Exclusive model, yet even without the feature the 3008 offers plentiful leg and headroom for all occupants. The two-wheel drive layout means no transmission tunnel to occupy legroom in the rear, allowing it to comfortably seat three adults. Storage is impressive, in particular the under-floor storage in the Exclusive's passenger footwells and the huge bin located between the front seats. It makes up for a slightly restricted glovebox, but the single side hinge makes it difficult to access from the driver's seat. The adjustable boot floor adds volume to the boot. Although the load level is high, the boot is generously proportioned and adaptable.
Controls and display
A heads-up display system projects speed and, where specified, distance to the preceding car information into the drivers field of vision. Although it sounds gimmicky, it soon leaves drivers wondering how they managed without it, in terms of the speed read-out at least. The tuneable driving position is excellent, with the precise gear lever located in a raised position within casual reach. Audio and cruise control switches on the steering column feel natural to use, unlike the automatic parking brake which can be a little clumsy. The fiddly audio controls are also less impressive, but the smartly styled row of metal-rimmed switches above is a neat touch.
Comfort
An inherently comfortable vehicle, the 3008 offers supportive and well shaped seats plus a raft of standard equipment and optional extras to make life as pleasant for the occupants as possible. Refined at speed in terms of wind and road noise and with a supple ride the 3008 fails to take its toll over longer journeys.
Car security
The Exclusive model benefits from a Thatcham category one approved alarm and immobiliser system. Lots of storage space means plenty of opportunities to keep valuables out of sight and, naturally, remote central locking is standard.
Car safety
A new device offering information on the gap to the car in front is an interesting addition, although it is not capable of limiting the distance it will flash warnings at a preset limit through the heads-up display. Elsewhere, more traditional safety equipment includes six-air bags and an energy distributing body design, while directional headlamps also contribute to making the 3008 a reassuring choice for families.
Driver appeal
The 3008's appeal lies in its commanding view of the road courtesy of the raised driving position, large mirrors and huge windscreen, rather than in its performance potential. The 2.0-litre 150bhp diesel unit offers useful low down torque, combining with well spaced gear ratios to offer a sedate cruising experience and strong in-gear acceleration for overtaking. The model holds the road well, boasting a stable platform without the additional body roll of a fully-fledged SUV model thanks to an additional stabilising damper at the rear. The steering and brakes are suitably responsive making the driving experience pleasantly undemanding.
Family car appeal
The 3008 makes a fantastic car for families with the flexibility, practicality and space to grow with them. It will easily serve as family transport for five with room for luggage, prams and family paraphernalia. The driving position helps create a feeling of security and offers rear occupants a good view and sensible engine choices will help it to operate within family budgets.
First car appeal
More of a family vehicle, the 3008 offers more space and versatility than a regular 308 hatchback or estate. First time car buyers and younger drivers would probably find a regular hatchback more suitable, and Peugeot has no shortage of options available.
Quality and image
Peugeot has increased its reputation as a manufacturer of solid and dependable cars and its models are more popular than ever with drivers and particularly families in the UK. Material quality is acceptable for a car in 3008's price range with good quality leather where specified and pleasant to touch plastics. Build quality is generally high but some rattles and squeaks are present in the cabin.
Accessibility
The raised ride height, large body and well-sized doors of the 3008 make it a very easy model to get in and out of. The boot door is a horizontally split affair, with the upper portion opening upwards to offer partial access and the lower section lowering to offer complete access.
Stereo and ICE (In car entertainment)
The 3008 Exclusive model boasts an impressive multimedia system with hard-drive storage, USB connection and, with the clear and concise sat-nav system screen, DVD playing ability. The control interface is a standard Peugeot affair, meaning small buttons on the centre console that can be fiddly to use. A JBL stereo upgrade with more power can also be specified, but sound quality from the standard equipment is very good.
Colours and trim
A range of eight exterior colours is available for the 3008 range, some livelier than others. Two shades of black and a grey are available for the interior cloth, while black or grey leather options are also available as upgrades. Interior trim is neatly finished, particularly the metal-rimmed switch gear on the centre console.
Parking
Thanks to a relatively small footprint the 3008 is no more difficult to manoeuvre or park than a conventional hatchback model. The high driving position and large, SUV style mirrors offer a good view of the surroundings and standard parking sensors on the Exclusive model also help when reversing. Two-wheel drive means the turning circle remains unrestricted.
Spare wheel
Emergency tyre repair kit as standard with option of full size spare.
Range information
Petrol engine options - 1.6-litre 120bhp); 1.6-litre (150bhp). Diesel engine options - 1.6-litre (110bhp); 2.0-litre (150bhp); 2.0-litre (163bhp). Transmission options: five-speed manual gearbox, six-speed manual gearbox, six-speed EGC clutchless manual gearbox with a switchable fully auto mode, six-speed automatic gearbox. Trim levels: Active, Sport, Exclusive.
Alternative cars
Nissan Qashqai Original crossover model is still highly desirable
Skoda Yeti Compact SUV boasts lots of character
Citroen C4 Picasso Similar family friendly appeal
Volkswagen Tiguan Excellent build quality and commanding driving position