Audi R8 GT Coupe review
Genuinely breathtaking acceleration
August 2011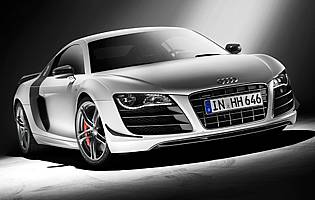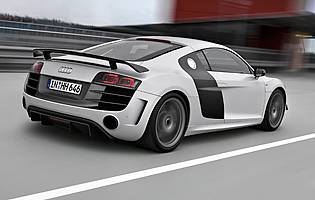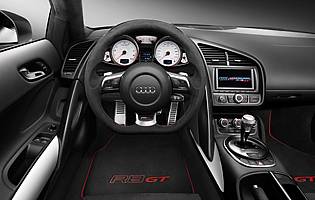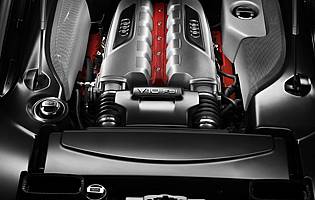 Overall rating

Likes:
Dramatic looks
Genuinely breathtaking acceleration
Much sharper chassis and quicker responses
High quality interior material and finish
Gripes:
Potentially tricky when driven to extremes
Few examples to reach the UK
Inevitably an expensive car to buy and run
Most rivals have been replaced during its lifespan
Audi's first true supercar has expanded in several directions since the original V8 coupe appeared in 2006. A higher-performance V10 version was followed by a Spyder drop-top with both powerplants available, and now the range has been crowned by a stripped-back GT model.
Providing the basis for the R8 GT is the existing V10 model, and in this respect it follows the template for the rest of the range. Audi uses the same aluminium space frame construction process, designed to give huge torsional strength but with the promise of lighter weight than with steel.
In the GT however the pared-back approach is taken a step further and it manages to achieve an overall weight loss of 100kg, a significant amount especially given the car's four-wheel drive configuration. The changes made to achieve this weight loss include thinner glass or polycarbonate in its place, lighter sheet metal and the use of carbonfibre for several panels have all contributed, with further savings in the cabin and with mechanical components.
Despite already being a spectacularly powerful car, Audi has sought to improve that still further by increasing the output of the 5.2-litre V10 engine by approximately six percent. Unlike the other models in the range, the GT comes only in V10 form and solely with the R tronic automated manual gearbox, although it can operate in three different modes.
Further enhancements have been made to the chassis and suspension to fully exploit the extra power, including a retuned ESP system, manually adjustable coilover suspension with a lower ride height and a quicker steering rack.
Our verdict on the Audi R8 GT Coupe
The standard R8 excels because it is a usable supercar with impressive comfort, and the GT takes away some of that comfort in order to deliver a sharper drive. It certainly does just that, with a track-focused approach that provides huge thrills on the road too. Admittedly it will only be for the lucky few, but it is an object to be cherished and enjoyed.