Used Maserati Gransport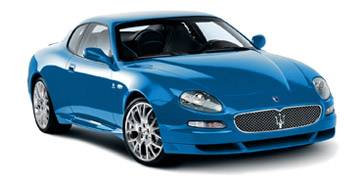 AA Cars works closely with thousands of UK used car dealers to bring you one of the largest selections of Maserati Gransport cars on the market. You can also browse Maserati dealers to find a second hand car close to you today. All used Maserati Gransport on the AA Cars website come with free 12 months breakdown cover.
Expert Opinion
The GransSport was first introduced by the Italian sportscar manufacturer in 2005 as a modified version of its existing Coupé and Spyder models. With sleek, stylish looks it is every part the aesthetically pleasing sportscar that one might expect from Masearti, but it manages to improve on its predecessor by upping the power (albeit only by 10bhp), to 400bhp, which gives it serious get up and go as well as a pleasantly guttural engine roar. Handling too, is better than many of its nearly-there forbears, but it can sometimes lack the same refined ride that its contemporaries boast. Discontinued in 2007, it has since been bettered by the later Maserati output, but it remains a pivotal point in the Italian manufacturer's evolution, and a quality, relatively affordable, sportscar.