Used Range Rover Sport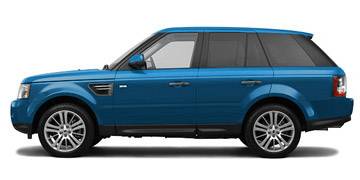 AA Cars works closely with thousands of UK used car dealers to bring you one of the largest selections of Land Rover Range Rover Sport cars on the market. You can also browse Land Rover dealers to find a second hand car close to you today. All used Land Rover Range Rover Sport on the AA Cars website come with free 12 months breakdown cover.
Expert Opinion
Slightly smaller and perhaps a touch less practical than the full-sized Range Rover, the Sport is, like its name suggests, a lithe, adventurous car offering both power and practicality. Although not particularly varied, the choice of engines - two 3 litre diesels or a 5 litre supercharged petrol - are understandably hefty, while it has a considered ride and handling that makes it rugged and brisk off road, yet refined and smooth - much like a large saloon - on it. Cars in this class are never going to be the most frugal and the Sport is no exception, but offering both the versatile needs of a family and the excitement and brawn of a seasoned off roader, it is practical, powerful and polished.