Best used September-plate cars
Want to get your hands on some of the UK's most popular new cars, but at a more attractive rate? Here's what we recommend.
September is always one of the busiest new months for new cars, as it sees the introduction of a 'new' number plate.
The list of the UK's most popular cars in September is always a good indicator of the market, too. But if you're not fussed about the latest registration plate, shopping on the used market for that 'new' car is a great idea.
Not only does it often save you money, but it avoids some of the long waiting lists facing many new car orders - some customers are waiting upwards of a year for their next vehicle to arrive, in fact.
Here are the most popular new cars from September 2022, and why you could consider shopping used for them.
Nissan Qashqai E Power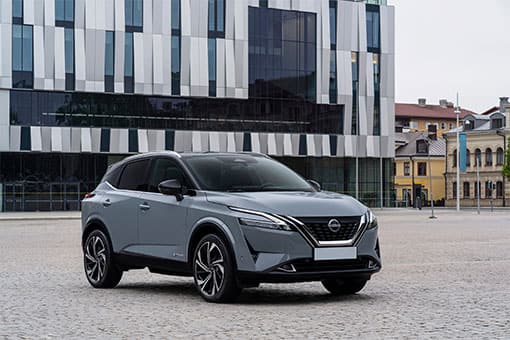 SUVs now account for around half of new car sales, and they're proving very popular on the used market too. Leading the way from a sales point of view is the UK-built Nissan Qashqai. Offering plenty of interior space, lots of equipment and relatively low running costs, there's lots to like about the Qashqai.
Those same traits are carried over to used Qashqai models, too. While a used version will set you back upwards of £26,000, you can save up to £4,000 by choosing a year-old example, and still of the same generation.
Find a used Nissan Qashqai on AA Cars
Tesla Model Y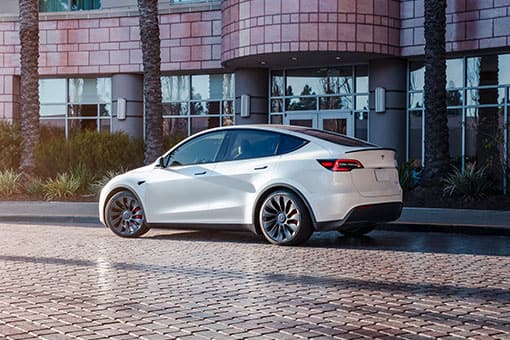 If you think EVs are still a niche choice, Tesla will prove you wrong, as the brand's Model Y was the most popular new car in September - outselling models like the Vauxhall Corsa and Volkswagen Golf.
This electric SUV is based on the Model 3 and is really appealing to buyers because of its high-tech interior and strong performance. You'll be waiting several months for a new Model Y to arrive, so it's tempting to look for a 'used' version instead. As it hasn't been on sale for long, however, discounts on a new model will be minimal.
Find a used Tesla Model Y on AA Cars
Volkswagen Polo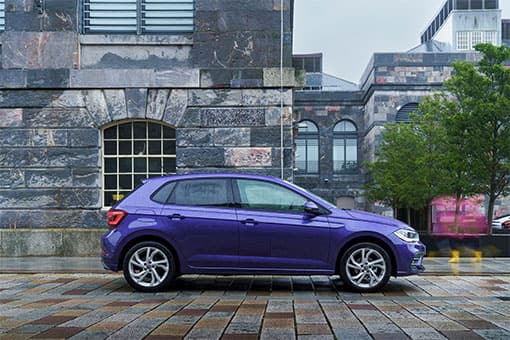 Though there's an emerging trend for SUVs, plenty of buyers are still choosing more conventional hatchbacks. The most popular new version of these in September was the excellent Volkswagen Polo.
This latest generation offers loads of interior space, along with impressive levels of refinement and comfort. Though VW recently revised the Polo for 2022, changes are minimal and you'll be no worse off for choosing the predecessor. Even the most basic of new Polos will cost you £19,000, so you can save several thousands by shopping for a nearly-used version instead, and there's no shortage to choose from, either.
Find a used Volkswagen Polo on AA Cars
Ford Puma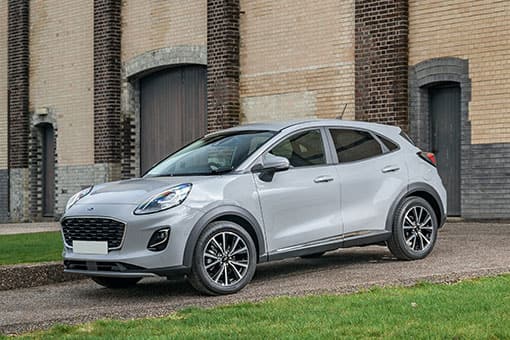 Ford's Puma crossover now outsells its more conventional models like the Fiesta and Focus, and if you want a small SUV, the Puma is hard to beat. It's one of the most enjoyable cars to drive in its class, while it gets loads of standard equipment too.
If you're looking for a small family car, the Puma's practical interior makes it an ideal fit, while its efficient mild-hybrid petrol engines mean it should be kind to the wallet. There are great savings to be had by looking at used Puma models too, with prices starting from around £17,000.
Find a used Ford Puma on AA Cars
Kia Sportage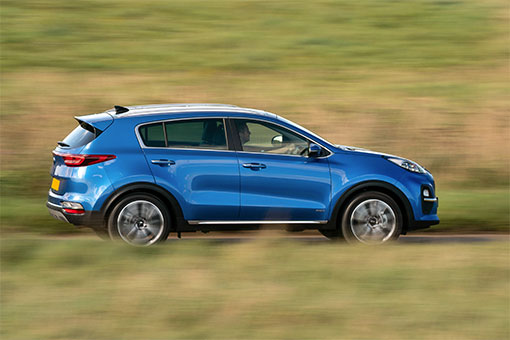 Kia is now a huge deal in the UK, with several of its models regularly appearing in the best-sellers list. But the most popular is the Sportage - a hugely practical family crossover that continues to get better and better.
The latest generation hit showrooms earlier in the year, bringing a smart new design, electrified powertrains and plenty of technology. Though the newest version is still commanding high prices, a last-of-the-line example of the previous shape Sportage is an absolute steal for around £20,000.
Find a used Kia Sportage on AA Cars
Ford Fiesta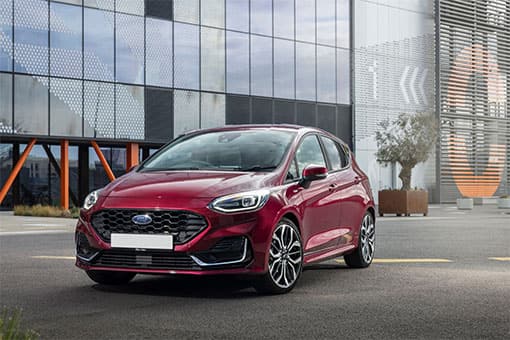 Though the Fiesta might not be the number one best-selling any longer, it still remains a hugely popular choice with buyers. Famed for its fun driving experience, the latest cars come generously equipped and with more interior space than ever.
Ford is facing some particularly lengthy lead times for new cars, with the brand even stopping taking orders for the Fiesta a few months back. It means a nearly-new option is a great idea, with prices starting from around £13,000 for a year-old example.
Find a used Ford Fiesta on AA Cars
Ford Kuga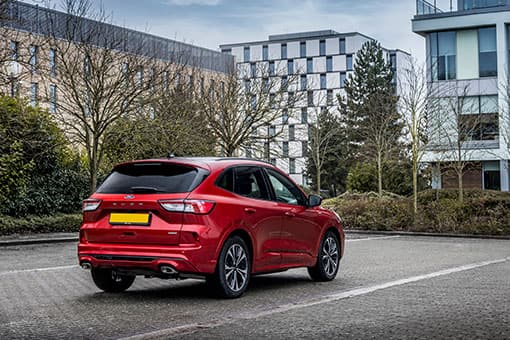 Ford's Kuga is another top-selling SUV, and regularly sits alongside the Puma in the charts. As the Kuga has been on sale for more years than the Puma, there's far more used choice available too.
With one-year-old Kuga models available from £22,000, it's a noticeable saving of up to £7,000 off the price of a new example. With this Ford's combination of spaciousness, style and value, it's a great family SUV choice too.
Find a used Ford Kuga on AA Cars
Kia Niro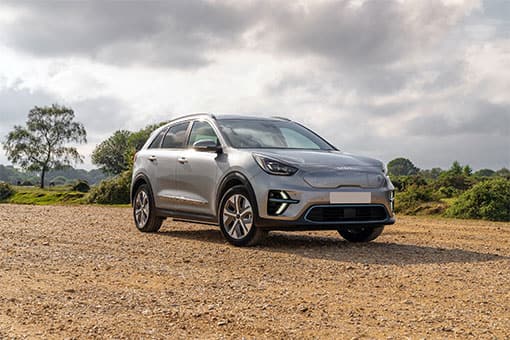 The Kia Niro is a model that's perfectly placed to take advantage of the growing trend for electrified cars, as it's offered with a choice of hybrid, plug-in hybrid and electric powertrains.
A brand new second-generation has just arrived in dealers, and though it's still too new for 'used' models to be available, there's still lots to like about the old car. It comes generously equipped, has a spacious interior and in the case of a nearly-new example, will still have the remainder of Kia's excellent seven-year warranty.
Find a used Kia Niro on AA Cars
Hyundai Tucson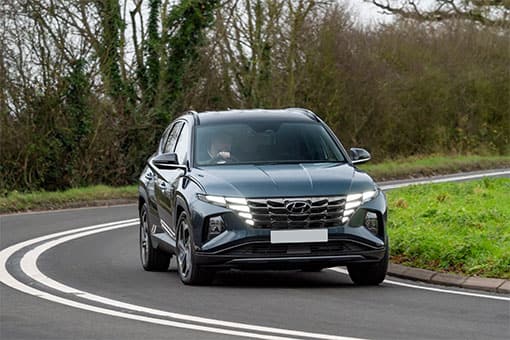 The Tucson is by far Hyundai's most popular car in the UK, and its success has only improved with the latest generation of this family SUV. Getting a striking design, superb levels of technology and a roomier interior than before, it's going down a storm with buyers.
Prices for used examples of this latest generation - which launched in 2021 - are remaining quite firm, but with prices for a year-old Tucson starting from £24,000, it's a welcome saving off the £29,000 starting price for a new one.
Find a used Hyundai Tucson on AA Cars
Volkswagen T-Roc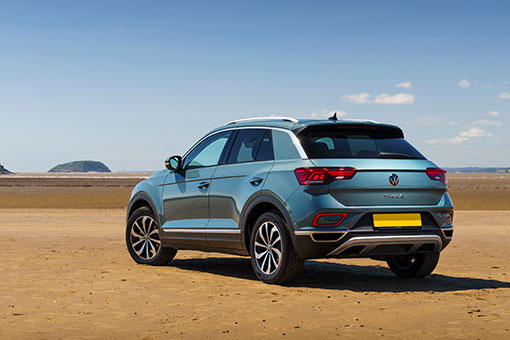 SUVs accounted for eight out of the 10 top-selling cars in September, and rounding off the chart is the Volkswagen T-Roc. This funky-looking SUV brings more interior space than a Golf hatchback and a proper 'SUV feel' behind the wheel thanks to its raised driving position.
A wide range of petrol and diesel engines is on offer too, while there are plenty of trim options - from value-focused 'S' versions through to the sporty 296bhp R. A one-year-old T-Roc will start from around £20,000, which is a welcome saving off the price of a new one.
Find a used Volkswagen T-Roc on AA Cars
Prices correct at time of publication [11/2022].