Used Land Rover Freelander 2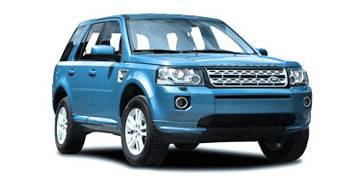 AA Cars works closely with thousands of UK used car dealers to bring you one of the largest selections of Land Rover Freelander 2 cars on the market. You can also browse Land Rover dealers to find a second hand car close to you today. All used Land Rover Freelander 2 on the AA Cars website come with free 12 months breakdown cover.
Expert Opinion
The first Freelander, when it was released in 1997, was an instant success, and went on to be the biggest selling 4X4 in Europe. Essentially creating the market for luxury but capable SUVs, the second generation was released in 2006, and carried on the legacy of being comfortable yet capable; rugged yet relaxed. On tarmac the two-wheel drive model is refined and elegant, but the Freelander's real strengths lie off road - where it is one of the best performing compact SUVs available. Design-wise it may feel a little dated, as does the amount of space it provides (small compared to more modern models), but its performance and driving ability are timeless.