Used Chrysler Ypsilon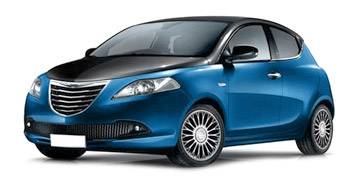 AA Cars works closely with thousands of UK used car dealers to bring you one of the largest selections of Chrysler Ypsilon cars on the market. You can also browse Chrysler dealers to find a second hand car close to you today. All used Chrysler Ypsilon on the AA Cars website come with free 12 months breakdown cover.
Expert Opinion
Built by Lancia but badged as a Chrylser, the Ypsilon is a stylish, economic supermini which offers up a good deal of character for a small price tag. Although the smallest in the range, the Ypsilon manages to fit in plenty of space into the interior, thanks in part to a raised roof line which creates an airy cabin. Like those cars also under the Fiat umbrella the Panda and the 500, (Chrylser is now owned by the Italian manufacturers), the best engine in the range is the 1.3 litre turbodiesel, which offers an impressive 74.3mpg returns and just 99g/km of CO2 emissions. Handling and ride is best suited to nimble life in the city, and although it isn't quite as fun as some of its cousins, it is more comfortable and a touch more mature.