Land Rover Freelander 5 door Td4 SE review
Redesigned nose looks very chic
March 2004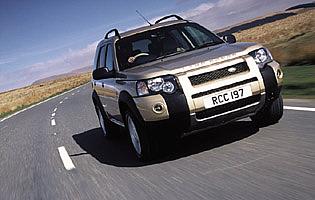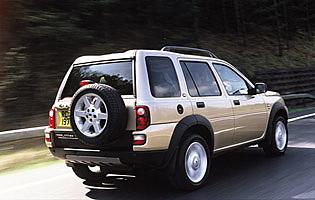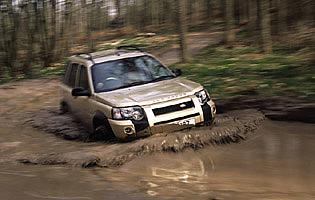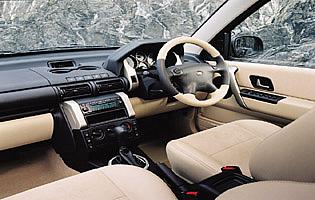 Likes:
Redesigned nose looks very chic
New headlamps and rear lamps improve visibility
Dash-mounted cupholders within easy reach
Gripes:
V6 engine requires frequent filling of the fuel tank
No steering wheel reach adjustment
No driving seat height adjustment
Reputation for mechanical niggles persists
Even though it faces stiff competition from a multitude of rivals such as the Toyota RAV4, Nissan X-TRAIL and Honda CR-V, the Land Rover Freelander is consistently near the top of the Sport Utility Vehicle (SUV) sales charts.

Just when it was starting to look a little dated, a highly effective facelift repositioned the Freelander as a baby brother to the Range Rover, injecting a valuable dose of 'premium' appeal in the process.

Exterior styling tweaks such as distinctive pocket headlamps, repositioned rear lights and a chunky but cleverly integrated body-coloured bumper may be the most obvious features of the latest Freelander, but the most significant changes are inside, where previously questionable build quality and choice of materials have been addressed.

Use of cheap plastics has been kept to a minimum, and closer attention to detail complements the improved quality of most surfaces. The result is a cabin that feels classy, even if the actual layout and lack of adjustability leaves something to be desired. But if the Freelander is to remain competitive, it will need to improve its reputation for developing minor mechanical and electrical problems, which rarely dog its Far Eastern rivals. Most glitches seem to have been ironed out, but when a Freelander does go wrong, it tends to be expensive to fix.

The vast majority of Freelanders never venture off Tarmac, despite an advertising campaign that stresses the vehicle's adventure credentials. In recognition of this fact, a Sport variant features lowered, stiffened suspension and car-like handling characteristics that many hot hatches would be proud of.

A choice of three-door and five-door body styles, plus an optional 'softback' version (three-door only) with a removable canvas rear section means buyers can choose a Freelander to match their specific tastes. In all cases, the Land Rover badge on the grille provides instant credibility and ensures that owners who do venture off-road will be pleasantly surprised by the Freelander's considerable potential, aided by full-time all-wheel drive and traction control systems such as Hill Descent Control (HDC) and Electronic Brakeforce Distribution (EBD).


Our verdict on the Land Rover Freelander 5 door Td4 SE
A loyal customer base proves how likeable the Freelander has always been. The most recent models are undoubtedly the best, equally at home in town and country.