BMW 2 Series Gran Tourer 220d xDrive M Sport Review
Premium cabin is light and airy
July 2015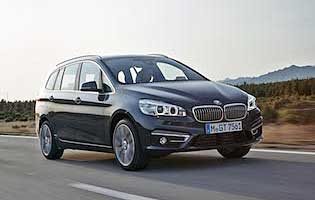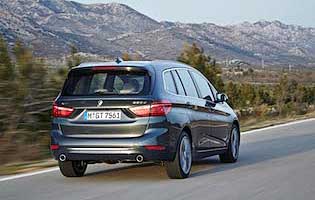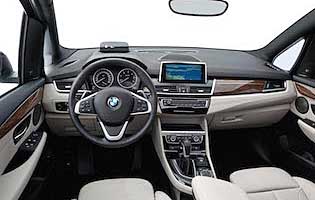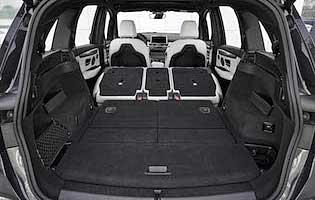 Overall rating

Likes:
Premium cabin is light and airy
Flat load area is practical and family-friendly
Lofty driving position helps forward visibility
Seven-seat functionality is useable
Gripes:
Keen drivers will be disappointed
Can look a little awkward from some angles
Performance dependent on picking the right engine and gearbox combination
Still plenty of potential to spend a lot of money on cost options
First it was a five-seat people carrier wearing the BMW badge, now the German firm has expanded its 'Tourer' range with another lifestyle-centric model, the seven-seat Gran Tourer. It follows the same format as its Active Tourer cousin, which means primarily front-wheel drive plus a cabin layout familiar to 1 and 2 Series owners.

With the arrival of the 2 Series Gran Tourer, BMW has entered the seven-seat compact people carrier market. This might not be as glamorous as producing sports coupes and hybrid sportscars, but the premium lifestyle market is a big one that no manufacturer can ignore.

Styled in a similar vein as the five-seat Active Tourer, the Gran Tourer predictably differs once you're aft of the B pillar. From here the car has been stretched slightly to accommodate the third row of seats. It's not the most elegant of BMW models in profile, but there's no arguing with the amount of space or the car's added versatility.

Realistically the car's rearmost seats are best suited for children, but when not in use they can be conveniently folded into the boot floor. This instantly liberates a conservable amount of extra load space, and it could be argued that purchasing the Gran Tourer purely for its bigger boot isn't a bad idea.

The end result is a car boasting many of the attributes you'll find in a mainstream compact people carrier - lofty riving position, flexible seating layout - but with the addition of a premium badge alongside the extra seats and space.


Our verdict on the BMW 2 Series Gran Tourer 220d xDrive M Sport
The market for seven-seat compact people carriers might be modest but BMW's effort delivers a good balance of premium cabin ambience, decent road manners, familiar BMW features and the all-important third row pair of seat. Purists might not approve but it's a good effort for relatively sensible money.