BMW 1-Series M135i Review
Versatile and powerful turbocharged engine
November 2012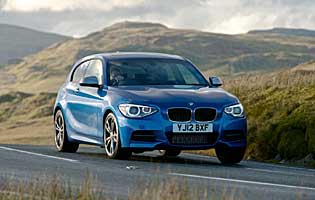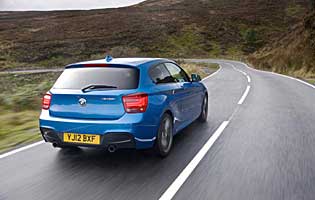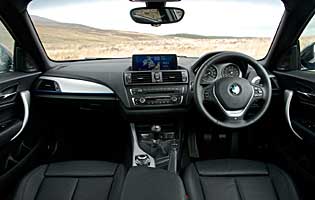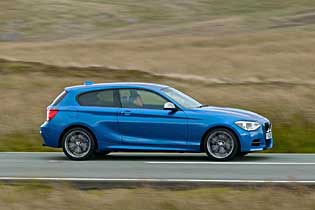 Overall rating

Likes:
Versatile and powerful turbocharged engine
Magnificent performance across the rev range
Practical rear seats and boot
Understated looks draw little unwanted attention
Gripes:
Limited visibility out of the rear
Big wheels and tyres cause road noise
Engine and exhaust note could be more distinctive
Ride borders on hard
The M135i is a standalone model within the 1 Series range, combining a three- or five-door rear-wheel-drive layout with a new three-litre turbocharged engine and upgraded chassis components to form a halfway house between the 135i Coupe and the 1M, albeit as a hatchback. Its level of performance versus its modest price makes it a focal point in BMW's range for keen drivers.

On the surface it is easy to question the business case for the M135i, sitting at the top of the 1 Series hatchback range but slightly apart in both naming convention and construction. But BMW has seen a market for a relatively affordable performance hatchback with space for five, plus luggage, that is also a cut above the rest of the range in terms of driving dynamics.

BMW has history when it comes to building potent, compact petrol-powered cars and the range is still populated with them. The 135i Coupe has attracted praise from journalists and owners alike and remains as convincing a package as ever. There was certainly room in the BMW line-up for a faster hatchback model however, and the M135i slotted into the gap neatly.

Priced only a short leap above many potential hot hatch rivals, the M135i is designed to tempt buyers away from less premium offerings and give owners of older fast 3 Series models a more compact choice than the current 3 Series. While the 135i Coupe is aimed at sports car buyers, the M135i is aimed at performance enthusiasts who use a car every day for family duties as well as enjoyment.

That means that the M135i is equipped with all the practicality of its less performance-biased stablemates, including a large, relatively easy-access boot. Whether the task is crossing continents with passengers and luggage on board or making the most of countryside roads with nobody else in sight, this is BMW's version of the perfect compact sports hatchback.


Our verdict on the BMW 1-Series M135i
The M135i has the performance and handling to be more than a match for many two-seater coupes or two-plus-two sports cars, but with useable rear seats and a decent boot it also boasts impressive practicality. For owners willing to spend a little more on fuel or who cover lower-than-average mileages, this is a very capable car that will excel at all the key tasks asked of it.