BMW 1 Series 130i M Sport 3dr Review
Excellent choice of engines, especially the diesels
May 2007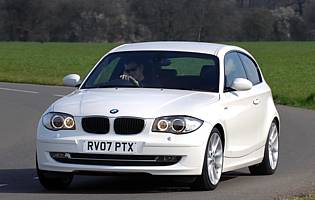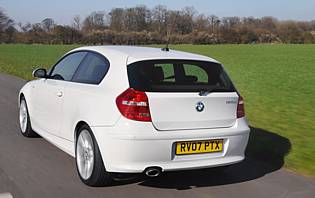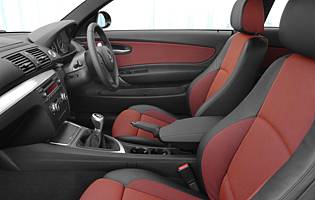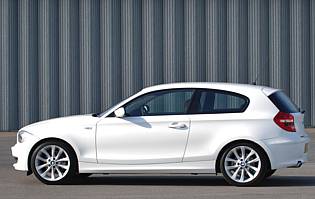 Overall rating

Likes:
Excellent choice of engines, especially the diesels
Rear-drive compact hatch formula is unusual, and much loved by enthusiasts
In profile, three-door car looks more appealing than the five-door variant
130i M Sport is a convincing, albeit expensive, hot hatch
Gripes:
Rearward visibility is not great
Pop-up sat-nav screen isn't up to BMW's usual high quality standards
Base level cars could be better equipped as standard
Rear seats are for occasional use only - especially for adults
Partnering the five-door 1 Series, the three-door variant does much to flatter the car's often-criticised appearance. More balanced in profile thanks to the absence of those two extra doors, the car's arrival signalled the inclusion of some clever new technology and subtle exterior design tweak for the whole range.

If you look hard enough you might spot the improvements to the 1 Series. Incredibly subtle changes to the car's grille, bumpers and lights are the clues, although a more important change has occurred under the skin.

For both petrol and diesel, although not the range-topping 130i, this development sees lower CO2 ratings and improvements to fuel economy. While not specific to the three-door, such a feature can only add to the car's already desirable status. You even get a clever gearshift indicator prompting you to change up or down to the optimum gear to further improve the potential savings.

Although a big deal, there is more to the 1 Series - the three-door in particular. The exterior styling is now more balanced and cabin quality is noticeably improved. Also, the 130i is a proper hot hatch in the old school sense thanks to its rear-drive layout, direct steering, rasping and rorty six cylinder engine and the optional and muscular must-have M Sport bodykit and handling tweaks.


Our verdict on the BMW 1 Series 130i M Sport 3dr
Far from being an indulgent compact hatch, the 1 Series has become a sensible, responsible small premium car. The inclusion of stop-start technology should silence the environmentalists, while it thankfully takes nothing away from the driving experience. And in three-door form the car is good to look at, fun to drive and exudes an air of superiority that not even cars from Audi and Honda can match.