BMW 1 Series 120d SE review
The best-driving car in its class
August 2004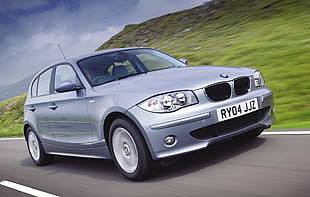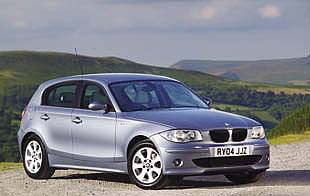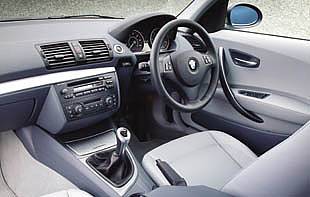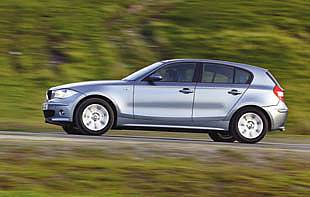 Overall rating

Likes:
The best-driving car in its class
Wears the BMW badge with some conviction
Outstanding choice of engines
Parking sensors on all but entry-level models
Gripes:
Cost cutting evident in some use of materials
Paucity of standard equipment compared to rivals
Visibility through rear window is poor
Front seats aside, cabin lacks space
The BMW 1 Series is the answer to many people's dreams - a 'proper' BMW that can be bought new without breaking the bank. That's not to say this premium compact hatchback could ever be described as a bargain, but it does provide BMW's twin performance pillars of rear-wheel drive and 50/50 weight distribution in a manner that is just as enjoyable as a 5, 6 or 7 Series.

Despite initial scepticism from some commentators, the 1 Series is a good-looking vehicle. The front view is typical BMW, offering a subtly updated version of the brand DNA that seems more closely akin to the classy 6 Series than the wilfully obtuse 5 and 7 Series. Even more striking is the car's profile, which seems to suggest the 1 Series is crouched on powerful rear-wheel haunches, ready to spring forward like some industrial reptile.

The uncompromising drivetrain layout means that space inside the cabin is sacrificed to a sizeable transmission tunnel. Though front seat passengers have a decent amount of room and are positively encouraged to adopt sporty positions, rear seat occupants are likely to be more cramped than they would be in many class rivals. The boot is also small.

Interior build quality is generally high and instruments are as efficiently presented as is possible. Some of the materials used aren't quite up to expected BMW standards - items such as the sun visors and glovebox door feel flimsy and cheaply made - but the cabin feels at least as classy as a Volkswagen Golf, if not quite up to the standards of an Audi A3.

But once on the open road, such practical details become surprisingly forgettable. Steering, acceleration and braking are simply outstanding, delivering genuinely sporting feel and feedback to the driver. The 1 Series has bags of character and while it is perfectly happy pottering around town as an urban runabout, it constantly demands to express its capabilities in more taxing environments.

Whether buyers will happily pay a premium in the compact hatchback sector as they do in the executive sector remains to be seen, but the timing of BMW's entry into the fray is significant. Buyers who would previously have opted for a Golf but are uninspired by the current model will be sorely tempted by a 1 Series, so it should inherit the solid residual values and desirability formerly associated with the VW, particularly in its first few years of production. And with no comparable models from Jaguar, Lexus, Volvo, Saab or Mercedes, the 1 Series should account for a healthy slice of annual hatchback sales.


Our verdict on the BMW 1 Series 120d SE
Far from representing a car too far for the BMW brand, the 1 Series proves that the company is just as serious about building a small, more affordable car as it is constructing its heady performance vehicles. The result is a car that can seem compromised by the more practical appeal of its rivals, but one which never compromises its own principle that the driving experience is paramount.