Top tips for driving on the roads this winter
Here are our top tips on how you can stay safe on the roads this winter.
This winter inevitably brings a fall in temperature and reduced daylight hours. Even if you enjoy this time of year, the turn of the season poses greater challenges and safety concerns on the roads.
There's a higher chance of a collision on the road in bad weather, while breakdowns are also more likely. So how can you keep yourself, your passengers and other road users safer on the roads this winter? Let's take a look at some top tips.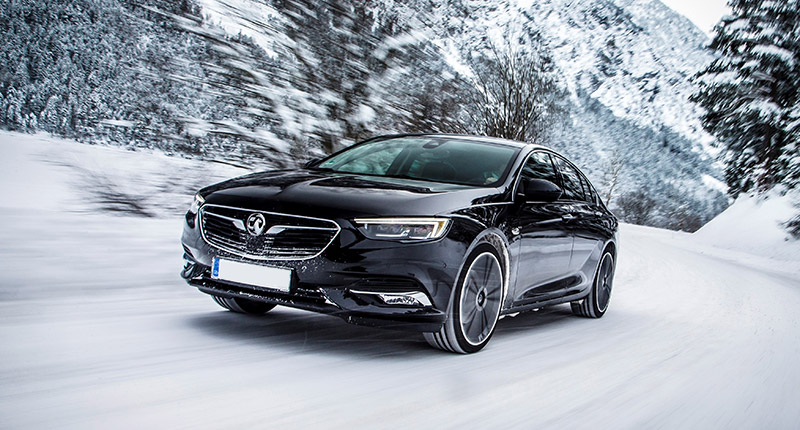 Preparation is key
In the majority of tasks and activities, preparation is vital. Winter driving is no different, and the easiest way you can keep yourself safe or avoid a breakdown over the cold snap is by checking your vehicle over, or having it serviced or inspected beforehand.
Car batteries can often prove troublesome, and the last thing you want is to be left stranded from a flat battery. If your car has been slow or struggling to start in summer, these problems will only worsen in the winter months, and it's probably time to consider getting a new battery.
Also check your vehicle fluid levels, and top up the windscreen washer reservoir, too. For winter, you really want to get a dedicated product with an antifreeze agent in for this.
Don't forget your tyres, either, as this is the only part of your car in contact with the road. Check the level of tread – 1.6mm is the minimum legal depth, but we would recommend not letting it get anywhere near that low in winter. Also check the tyres for any damage at the same time, and inflate to the correct levels – these can usually be found in the fuel filler flap or in your vehicle handbook.
You could also consider winter tyres, which have a special tread pattern and are made from a higher natural rubber content, helping to keep them softer and more able to interlock with the tarmac – maximising the grip levels.
Pack plenty of supplies
Linking to the above point, you can also be prepared by packing plenty of supplies in case of a breakdown or getting stuck in your vehicle.
Of course, it's something that none of us ever want to experience, but if you live somewhere remote that gets badly hit by snow or are undertaking a longer journey, it's worth having the essentials with you – such as warm clothing and food and drink. An emergency shovel is another thing worth carrying if the weather is taking a turn for the worst.
Make sure you are visible
Over the summer months, you might not have had any reason to drive at night, so when the darker evenings and mornings roll in, it can prove a shock.
If you've had a prolonged period without having to use your car lights, you might not have noticed that you have a bulb out, so it's worth having a good look around the vehicle to check all lights are working – don't forget fog lights and indicators, too. If any bulbs are out, visit your local motor factor, who will be able to supply the right bulbs for your vehicle, and will be able to fit them as well if you're unsure how to change a bulb.
It's a good idea to give your lights a wipe in poor weather too, as road grime can easily put a film of dirt over them, making it less visible. If your number plate is obscured, you could also face a fine, so make sure that this can be seen clearly, too.
Make sure your windows are clear of snow, ice and mist
If you're rushed for time, it can be all too tempting to set off in your car even if the windows aren't fully clear. But this poses a massive risk if your visibility is obscured, which is why you should always clear any snow or ice from the vehicle, even if it takes a few minutes to do so.
Similarly with mist that might be on the window, you want to ensure that the view is not limited, so wait for a few minutes for the car to warm up and for this to clear properly.
Adjust your driving style
To make yourself safer on the roads in winter, you need to change your driving style. Particularly when the temperature is freezing or close to zero degrees, you need to slow down. Grip levels are reduced, and the risk of ice and black ice poses a danger if you brake sharply or are going too fast for the conditions. Even if the temperature is well above zero, there is still a risk of ice being present if it's not able to thaw out.
In snow or heavy ice, try and pull away in second gear, easing your foot off the clutch slowly to avoid spinning the wheels, and if you do have to apply the brakes, do so gently.
Finally, make sure to keep your distance out on the road particularly in winter. The risk of ice can bring far greater stopping distances, so if a vehicle in front brakes or comes to a stop, you want to make sure you've left a big enough gap so that you can safely bring your vehicle to a halt.
Consider alternative routes
In normal driving, you might have a preferred shortcut that can help to reduce a journey time, but when bad weather strikes, it's often best to stick to busier, larger roads where possible.
These will have had a greater flow of traffic on them, helping to clear the route, and will likely have been gritted too. Even though, on paper, these routes might take longer, they're the safest option in the winter months.
Lastly, if you're in the market for a used car and are looking for one that can handle the roads with ease this winter, we've selected the top 10 best used 4x4 cars for you to choose from.
Photo credit: Vauxhall