What's cheaper? Paying for repairs or purchasing a used car?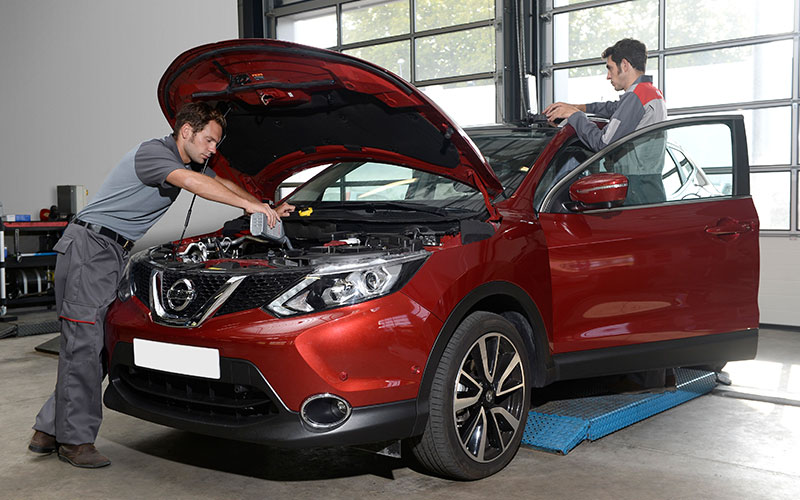 Unsure whether to pay out on repairs or put money towards another car? We take a look.
Regular maintenance and repairs are part and parcel of car ownership.
Though you can take out a used car warranty to help with any unexpected bills, and also look at having any used car mechanically inspected before buying, repairs are something you need to factor in and budget for.
But what happens if repairs start becoming frequent, or if you're confronted with a particularly expensive bill? Here we look at what's cheaper – paying out for repairs or instead using that money for purchasing a car. These are -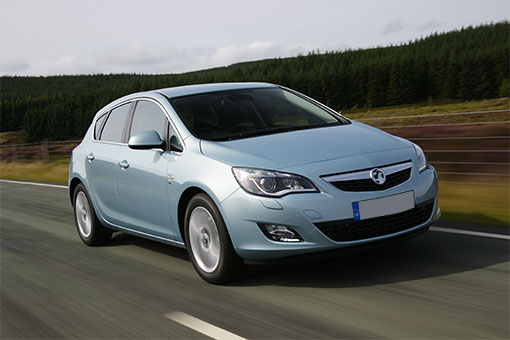 1. 2011 Vauxhall Astra 1.6 16v SE 5dr, 120,000 miles. Value: £2,000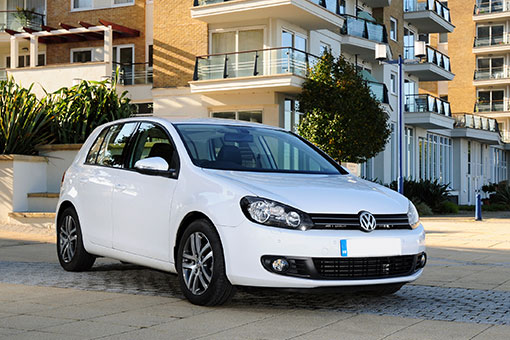 2. 2009 Volkswagen Golf 1.4 TSI SE, 100,000 miles. Value: £4,000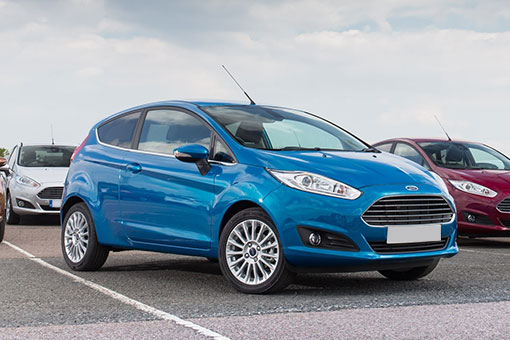 3. 2012 Ford Fiesta 1.6 Titanium 5dr, 100,000 miles. Value: £3,000
Timing belt and water pump
A timing belt, or cambelt as it's sometimes known, has the job of making sure the camshaft and crankshaft in an engine turn at exactly the same speed. It controls the timing of the opening and closing of the valves in the cylinders, essentially making sure the right amount of combustion is taking place.
How often a timing belt needs changing varies depending on the car, but it's often around every four to five years, or 80,000 miles, and it's usually changed at the same time as the water pump, too. Prices for replacements cost around £500, based on these three cars, meaning it's one of the bigger regular maintenance jobs, though as long as it's not in conjunction with other repairs, it's worth doing.
Brake pads and discs
How often your brake pads and discs need replacing very much depends on how the car is driven – as well as the vehicle itself – but the pads typically need changing between every 25,000 and 65,000 miles, and the discs around every 50,000 miles. Though they don't have to be both replaced at the same time, if you're replacing the discs, and the pads are half worn, it's a good idea to change them too.
You should change the pads at the front at the same time, and then the same for the rear when they need replacing. New front brake pads and discs all cost around £250 for the three cars here, meaning it's a job that can be done without the need to start browsing for a replacement vehicle.
Spark plugs
If your car is struggling to get going, if it feels sluggish or it's running rough on idle, it could be a sign that your spark plugs need changing. These are small devices that sit inside a cylinder in an engine and ignite the mixture of air and fuel in the cylinder that's needed for the car to run.
You can replace one spark plug at a time, but it's best to replace them all at a time. If you have a four-cylinder car, for example, it will have four spark plugs. The good news is that this is one of the cheaper jobs, and shouldn't leave you worrying too much about the bill – replacing four spark plugs usually costs between £50 and £150 at a garage.
Clutch
A clutch is something the driver of any car will use all the time, but it's one of those parts you don't think about needing replacing – until it does, that is. That's because replacing a clutch can be a fiddly and expensive job.
For example, the prices we found showed that a clutch usually cost upwards of £1,000, with a replacement for the Volkswagen Golf here coming in at an eye-watering £1,200. How often a clutch needs replacing very much depends on the vehicle and how it's driven, but it's typically between 50,000 and 100,000 miles. If you're running around in an older car, it's likely not the best idea to spend as much on a replacement clutch, which may cost almost the value of the full car.
Coil springs
Coil springs have the job of holding your car at the correct height and are designed to give both stiffness and absorption - if you want a comfortable-riding model they are instrumental. There's no fixed time when a coil spring needs replacing, but they degrade over time, particularly on cars that are driving on rougher roads or with extra weight. If you hit a bad pothole or a bump at speed, it may cause damage to the springs, meaning replacements are needed.
Springs will need replacing in pairs, with each typically costing around £250 for the Fiesta, Golf and Astra here.
Battery
If your car's engine is struggling to get going when you either turn the key or press the 'start' button, and won't turn over, then it will likely be the battery. If you've left any equipment running in the car (such as the radio) while the engine's off, it might drain the battery, similar for if the car has been parked up for a while without running.
It's worth giving the car a jump start before changing it straight away, but if the battery still won't hold charge, it may be time to replace it. A replacement battery depends on whether you're happy to choose a different – and cheaper – brand to the original, but a replacement will cost between £100 and £150, including fitting. It's not a deal-breaker that will warrant a new car purchasing in.
Tyres
Of all things, penny-pinching and holding off replacing tyres is something we strongly advise against – this is the only part of the car actually in contact with the road, after all. Tyres are one of the main reasons why a vehicle fails an MOT, and if they're even flagged as an advisory, it's worth getting some new rubber.
The cost of replacement tyres will vary depending on the tyre size and which brand you go for. Where possible you should try and repair them in pairs. Replacing a pair of tyres can cost between £100 for the lowest-quality rubber to £300 for the best. It's an idea not to scrimp on quality when it comes to new tyres, too.
Alternator
If your car is struggling to start, the thing you don't want it to be – from a money point of view – is the alternator. This has the task of recharging the battery, and replenishing the lost power. If your car won't stay running for long, and breaks down, it's likely because it's not recharging the battery, meaning it's going flat.
An alternator is one of the longer-lasting components of the vehicle, and it's possible to do well in excess of 100,000 miles on the original. However, if your battery is flat – and the battery itself isn't the problem, it's likely to be the alternator. Across these three cars, there was a big variation – costing £350 to replace in the Fiesta, £420 in the Astra and £520 for the Golf. If this is a repair happening alongside others, it might be worth looking at replacement vehicles, particularly on cars that aren't worth a lot of money.
Verdict
There's ultimately no right or wrong answer to the question 'should I repair my car, or buy another instead?'. For smaller lower-cost maintenance, including spark plugs and tyres, it's definitely not worth changing vehicles for.
But on more expensive repairs, such as replacement timing belts or clutches, we'd certainly think twice about having the work done if your car is only worth £1,000 or £2,000 as it is.
You do have to factor in that selling a car with faults will hit its value hard, but even so, you're unlikely to get a return on your investment if you do pay for the work to be done and then put it up for sale. There are plenty of DIY buyers that will buy a 'spares or repair' vehicle, however.
In short, smaller and cheaper repairs are worth having done regardless, but if your car is starting to cost a lot of money in maintenance and repairs, it's likely a good time to start browsing the classifieds for replacement vehicles.